Planning an International Move to France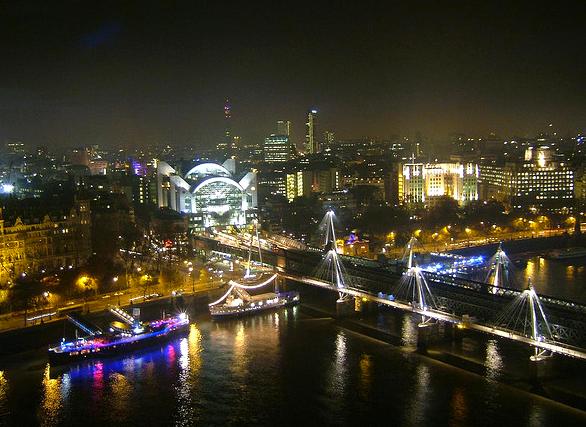 Most people who move to another country do so after they or their partner accept a new job that requires relocation. These are the lucky people who often (but not always) are helped by human resources reps who help organize the move and provide useful information about your new home after you've made the actual move. If you're not one of those lucky few, then read on. I moved to France from London in the summer of 2003—the year of the deadly heat wave, la canicule. How lucky was I?! At that time I had four lively, challenging adolescents. I decided to move for a variety of fairly standard reasons. I wanted to raise my children in a small French town, with old-fashioned morality and familial traditions (la vie en famille) without the buzz, danger and temptations of London. I thought it would be much nicer if we could shop in the market and eat our meals outside on the terrace, a view almost rose-tinted—la vie en rose. Moving stress is fairly high up on lists of traumatic life events, after death, illness and divorce. Relocating, especially internationally, raises more potential problems than domestic moves and your best advice is to plan, organize, schedule, check and recheck. Like everything in life, planning is key. Once past the excitement of moving to France, put on your "thinking cap," get on with it and get organized. As the old saying goes, fail to plan, plan to fail. Moving internationally adds yet another level of difficulty to the mix. Organize your Internet research Planning your move involves a lot of hard work and lots of dovetailing of arrangements. You must be highly organized and adaptable to avoid future inconvenience and headache. Thank goodness for the Internet that allows you to do research online instead of spending hours on the telephone. Complete online moving company estimate forms and let them to respond to you to save some time. Choosing international movers You'll have to do thorough research to choose a moving company. Unless your French is already excellent, using French movers is not practical and you should hire local movers from your present base. Start by asking friends and colleagues for personal recommendations. What services do you need? You pack or they pack? Next research the recommended moving firms to learn which offer all the services you need at a price that doesn't rupture your budget.  Consider a variety of companies, both small and large, to get a good idea of what they include in their packages, and at what rates. The wise cookie would also look for verifiable customer referrals and awards of excellence for their service. Note and prioritize which services are most needed. For example, can you afford to hire packers who box your personal items or would you rather save the money and do it yourself? If you do pack your items yourself, be sure to check the small print on the quotation because you may find the moving company will not reimburse you for breakage if you don't use their professional packers. A good tip is to photograph your items and shoot some video of the movers carrying out the move, just in case you need it later for an insurance claim. Ask your French Realtor for tips for settling into your new community It may sound obvious, but ask your Realtor or estate agent to provide as much information as possible about life in your new community. Ask about schools, opening and closing times for local shops, and get recommendations for local tradesmen. Confirm what remains at your new French home, including keys Don't forget to ask if your electrical items comply with the local voltage. Verify what will remain in the house you're moving into and don't take it for granted that items such as light bulbs will automatically be left in the property. Same thing goes for keys: make sure you get all the keys, including copies. Learn French societal and cultural norms before moving to France Learn as much as possible about local customs and conditions "on the ground" to avoid the pitfalls like those that befell me when I moved to France eight years ago. Before you move, start reading local papers online, whether in French or English, to get a better idea of what to expect in the area you hope to move to. BonjourParis always has useful information and there are many web directories for just this purpose (see details at the end of this story). About August in France… In my case, I planned to move at the end of July, but was delayed until August. Don't, under any circumstances, plan a move to France in August because most French people are on holiday and much of the country appears to shut down. Another thing I learned was that commercial trucks are not allowed on the roads from Friday evening to Monday morning. Keep this in mind when booking dates, it makes a big difference. Local knowledge like that could have made my life so much easier. In my case, the actual move itself was fairly catastrophic on many levels. The extreme heat of the summer of '03 and partial shutdown of France for the entire month of August—as well as the astonishing incompetence of my movers—all added to the mix. An unplanned stay in a gîte for six days while my agents tried to get the sellers out of the house I bought didn't help much. Nor did it…
SUBSCRIBE
ALREADY SUBSCRIBED?
BECOME A BONJOUR PARIS MEMBER

Gain full access to our collection of over 5,000 articles and bring the City of Light into your life. Just 60 USD per year.

Find out why you should become a member here.

Sign in

Fill in your credentials below.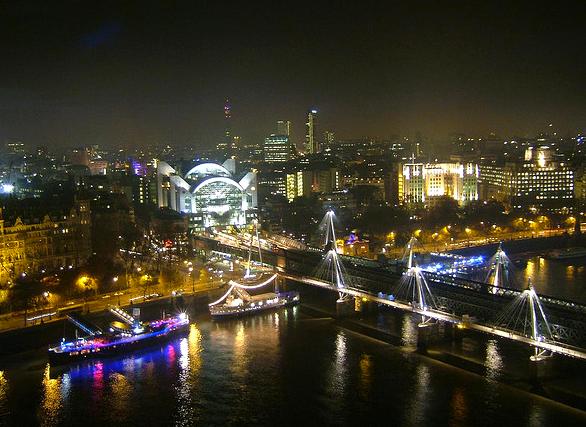 Most people who move to another country do so after they or their partner accept a new job that requires relocation. These are the lucky people who often (but not always) are helped by human resources reps who help organize the move and provide useful information about your new home after you've made the actual move. If you're not one of those lucky few, then read on.
I moved to France from London in the summer of 2003—the year of the deadly heat wave, la canicule. How lucky was I?! At that time I had four lively, challenging adolescents. I decided to move for a variety of fairly standard reasons. I wanted to raise my children in a small French town, with old-fashioned morality and familial traditions (la vie en famille) without the buzz, danger and temptations of London. I thought it would be much nicer if we could shop in the market and eat our meals outside on the terrace, a view almost rose-tinted—la vie en rose.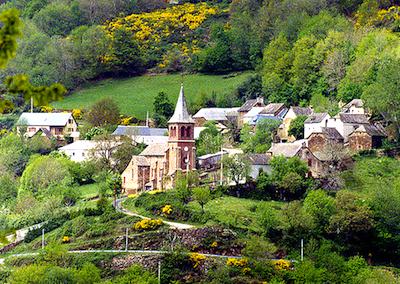 Moving stress is fairly high up on lists of traumatic life events, after death, illness and divorce. Relocating, especially internationally, raises more potential problems than domestic moves and your best advice is to plan, organize, schedule, check and recheck.
Like everything in life, planning is key. Once past the excitement of moving to France, put on your "thinking cap," get on with it and get organized.
As the old saying goes, fail to plan, plan to fail. Moving internationally adds yet another level of difficulty to the mix.
Organize your Internet research
Planning your move involves a lot of hard work and lots of dovetailing of arrangements. You must be highly organized and adaptable to avoid future inconvenience and headache. Thank goodness for the Internet that allows you to do research online instead of spending hours on the telephone. Complete online moving company estimate forms and let them to respond to you to save some time.
Choosing international movers
You'll have to do thorough research to choose a moving company. Unless your French is already excellent, using French movers is not practical and you should hire local movers from your present base. Start by asking friends and colleagues for personal recommendations.
What services do you need? You pack or they pack?
Next research the recommended moving firms to learn which offer all the services you need at a price that doesn't rupture your budget.  Consider a variety of companies, both small and large, to get a good idea of what they include in their packages, and at what rates. The wise cookie would also look for verifiable customer referrals and awards of excellence for their service. Note and prioritize which services are most needed. For example, can you afford to hire packers who box your personal items or would you rather save the money and do it yourself? If you do pack your items yourself, be sure to check the small print on the quotation because you may find the moving company will not reimburse you for breakage if you don't use their professional packers. A good tip is to photograph your items and shoot some video of the movers carrying out the move, just in case you need it later for an insurance claim.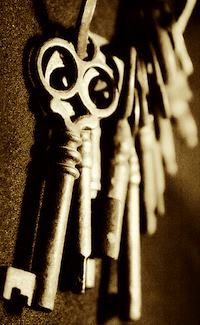 Ask your French Realtor for tips for settling into your new community
It may sound obvious, but ask your Realtor or estate agent to provide as much information as possible about life in your new community. Ask about schools, opening and closing times for local shops, and get recommendations for local tradesmen.
Confirm what remains at your new French home, including keys
Don't forget to ask if your electrical items comply with the local voltage. Verify what will remain in the house you're moving into and don't take it for granted that items such as light bulbs will automatically be left in the property. Same thing goes for keys: make sure you get all the keys, including copies.
Learn French societal and cultural norms before moving to France
Learn as much as possible about local customs and conditions "on the ground" to avoid the pitfalls like those that befell me when I moved to France eight years ago. Before you move, start reading local papers online, whether in French or English, to get a better idea of what to expect in the area you hope to move to. BonjourParis always has useful information and there are many web directories for just this purpose (see details at the end of this story).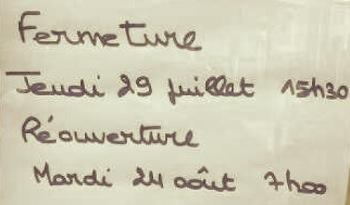 About August in France…
In my case, I planned to move at the end of July, but was delayed until August. Don't, under any circumstances, plan a move to France in August because most French people are on holiday and much of the country appears to shut down.
Another thing I learned was that commercial trucks are not allowed on the roads from Friday evening to Monday morning. Keep this in mind when booking dates, it makes a big difference. Local knowledge like that could have made my life so much easier.
In my case, the actual move itself was fairly catastrophic on many levels. The extreme heat of the summer of '03 and partial shutdown of France for the entire month of August—as well as the astonishing incompetence of my movers—all added to the mix. An unplanned stay in a gîte for six days while my agents tried to get the sellers out of the house I bought didn't help much. Nor did it help that they left just one light bulb in the house and about six pounds of unlabeled keys. All of this made my move that much more difficult.
Ah well, I've never done things the easy way when they can be accomplished the hard way; through our mistakes, we learn. But take my advice, plan your move carefully and good luck with relocating to France.
International Moving Companies:
1-Directory-International-Movers
Information and FAQs:
NorthAmerican.com/international
French Government Tourist Office-US version
For UK readers:
French Government Tourist Office-UK version
Breda Burke-Richards moved to Western France in August 2003 during the extreme heat wave in Western Europe that claimed about 35,000 lives, including nearly 15,000 persons in France.
Photo credits: stock photos, London skyline ©Karen Roe; Aveyron ©flissphil
NEW:
Subscribe for free
to our weekly newsletters with subscriber-only content.
Update your travel library, DVDs & French imported goods: current recommendations.
Thank you for using our link to Amazon.com…your purchases support our free site.
Click on image for more info about these selections to help you plan your move to France.
Save an additional 5% on Auto Europe car rentals:

Auto Europe is your best choice for car rentals in France and Europe. Most competitive rates, no drop fees.
Bookmark & use our link for a 5% code discount here:  Auto Europe Car Rental
Don't overlook Auto Europe for international flights, click Auto Europe Flights
More in American expats, Expat life in France, moving
---
---