Paris Piquant: Boutiques with Spices, Mustards and Oils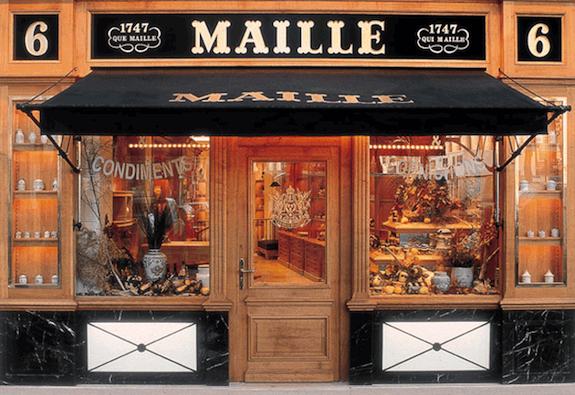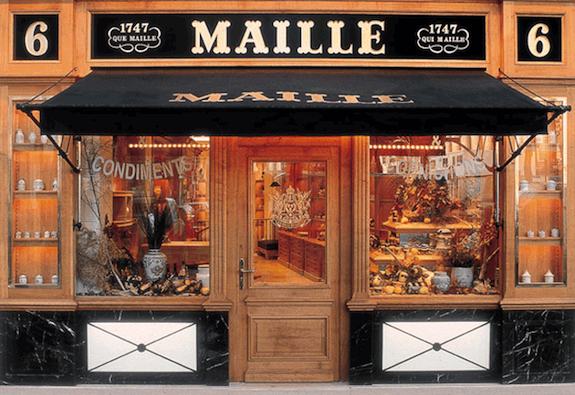 Paris Piquant: tour the "spicy" side of Paris
If Paris is a feast, it seems that many visitors want to start with dessert. One sees tourists toting pale-green Ladurée bags filled with macaroons, or lining up to get a Berthillon ice cream, or taking tours devoted to patisseries or chocolate.
But they are experiencing only a fraction of the tastes available in Paris. Where are the tours devoted to, say, the French art of mustard, the best purveyors of walnut oil or tarragon vinegar, or perhaps an opportunity to taste-test a range of perfectly prepared cornichons?
To explore Paris's stronger flavours, you will have to create your own tour. Here are a few stops on a tour of Paris Piquant to get you started.
Maille, 6, place de la Madeleine, Paris 8th
These people take mustard seriously and have done so since 1747. It makes a difference whether the white wine involved was Chardonnay, Chablis, or a drier version, you know. Then there are all the options: the herbs and flavourings that can change the color and taste, and the difference between grainy mustard with seeds, or smooth mustard without. Decisions, decisions. The store will pour your choice into a refillable Maille mustard pot, which they sell with a little wooden serving spoon. You will never again go back to the bright yellow stuff North Americans dribble on hot dogs. Open Monday to Saturday, 10am-7pm.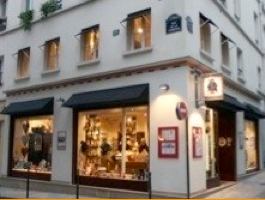 Goumanyat & Son Royaume, 3, rue Charles France Dupuis, Paris 3rd
This is the place to buy saffron, among other things. A tiny container of their powdered saffron is affordable and lasts a long time. The staff are helpful and encourage you to sniff before you buy. The store, run by the Thiercelin family, is also crammed with oils, vinegars, spices, teas, condiments, and speciality items such as dried mushrooms. Plan a long stop here, because you need time to smell and ask questions and consider all the options. Tuesday to Saturday, 11am-7pm. Closed in August.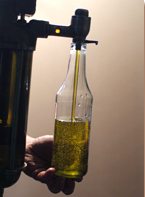 Paris has a number of boutiques devoted to olive oil (A L'Olivier on the rue de Rivoli, or the many Oliviers & Co. outlets), but Leblanc is out of the ordinary. Behind the tiny little entrance way (the whole shop façade has got to be less than 6 feet wide), you will find an extraordinary array of oils made from seeds and nuts (from pecans to pistachios). They come from the family's mill in southern Burgundy, established in 1878. Yes, you can get olive oil too, but why would you when there are so many interesting alternatives? Monday, 2-7pm; Tuesday to Saturday, 11am-7pm.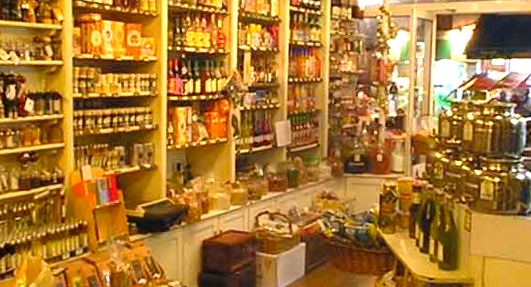 You cannot be too choosy about your pepper. Red, white, green or pink peppercorns? A blend perhaps? Once you've made your selection, you can turn your attention to the other 200 or so spices on offer, not to mention vinegars (try the truffle), oils of all kinds, mustards (nettle is an interesting option) and all kinds of dried flowers (violets, rosebuds, lavender). Tuesday, Wednesday, Friday, Saturday, 8:45am-1pm and 4pm-7:30pm; Thursday 4-7:30pm; Sunday 10:30am-1:30pm.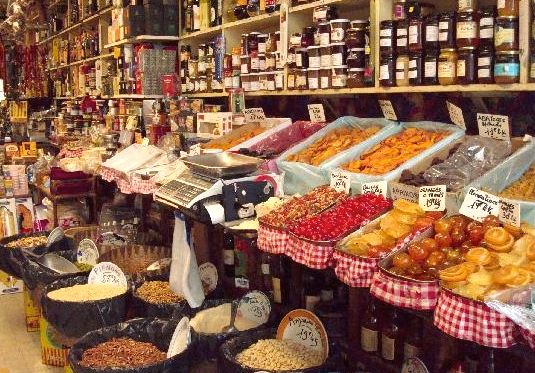 Izraël, 30, rue Francois Miron, Paris 4th (no website)
Aladdin's cave, filled with flavors you may never have tasted before, piled up to the ceiling, spilling out of baskets, tucked into tiny spaces. Dried fruits, exotic spices, grains, interesting bottles and jars containing condiments from around the world. Tuesday to Saturday, 9am-1pm and 2:30-7pm. No, they don't have a website; they're probably too busy selling to the customers who throng the store.
Summary
Now, these shops are not all in the same area, so the tour might take a while, but a pilgrimage to any one on this list will also take you past all kinds of other food shops. For example, boucheries sell more than meat, but you can find unusual and delicious condiments in most of them. Many cheese shops offer products that complement cheese and we've found pasta shops selling everything from sun-dried tomatoes to wine.
Even the humblest general store will have a few things unobtainable outside France and are worth a look. And we are still trying to remember the location of that tiny wine shop in the 14th where we once bought a divine bottle of vinaigre de Banyuls (the French answer to balsamic vinegar). If you know the place, do let us know.
So many flavors, so little time…
Philippa Campsie, with her husband Norman Ball, writes the blog Parisian Fields that covers everything from Paris history to today's street scenes. Please click on her name to read more of her stories published here and to learn more about her.

Subscribe for

FREE

weekly newsletters with subscriber-only content.
BonjourParis has been a leading France travel and French lifestyle site since 1995.
Readers' Favorites: Top 100 Books, imports & more at our Amazon store
How about a little help finding the best food shops & markets? Just click on an image for details.
Thank you for using our link to Amazon.com…we appreciate your support of our site.
Leave a reply
Your email address will not be published. Required fields are marked *