Paris Official 10 Most Visited Museums & Monuments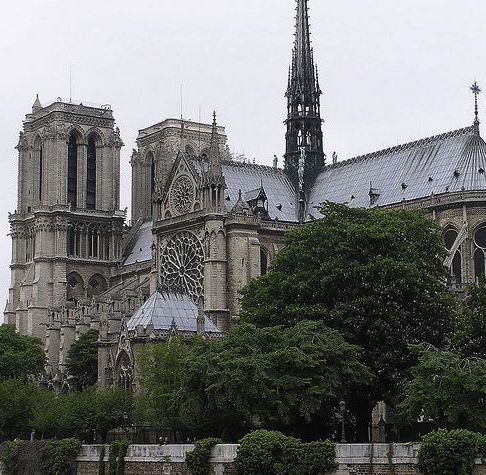 Here are the Top 10 most visited Paris Museums and Monuments based on statistics from the Paris Convention and Visitors Bureau that tracks the number of visitors to each site (based on year 2009, most current report as of 2011).
1. Cathédrale Notre Dame: One of the finest examples of French Gothic architecture, this Paris cathedral draws crowds that study its flying buttresses, exquisite carvings and stained glass windows. Its starring role in literature, films and other pieces of artwork help make it one of the world's most popular and recognizable religious buildings. Be sure to check out the exterior from both the front and back, as they give markedly different impressions of this great structure. If you visit during the first Friday of the month at 3pm, pilgrims may wish to attend the Veneration of the Crown of Thorns ceremony.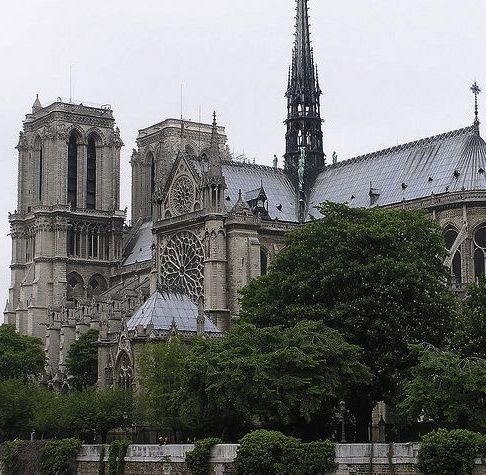 Address: 6, place Parvis Notre Dame, Paris 4th
Métro: Line 1 & 11, Hôtel de Ville; Line 4, Cité;  Line 10, Maubert-Mutualité
RER: Line B & C, Saint Michel-Notre Dame
Bus: 21, 38, 47, 58, 70, 72, 74, 81, 82
Hours: Open daily 8am-6:45pm (until 7:15 on Saturdays and Sundays)
Admission: Free
Accessibility: The cathedral is wheelchair accessible, but the tower is not.
2. Basilique du Sacré-Coeur: The great white basilica that sits atop Montmartre attracted visitors long before its scene-stealing appearance in the film Amélie. The view over the rooftops of Paris is well worth the trip up the hill; the basilica's ornate interiors and imposing exterior leave lasting impressions. You can hike up 220 rue Foyatier steps (famous from the Brassai Montmartre photographs) or for the cost of a Métro ticket, take the funicular up from the Anvers Métro stop (included in the cost of a Navigo transit pass). After you've soaked up the view and visited the basilica, walk through Montmartre's winding streets and stop in one of its countless cafés or restaurants that ring the famous artists at Place du Tertre. Then head down rue Lepic to make your way down a (steep) hill.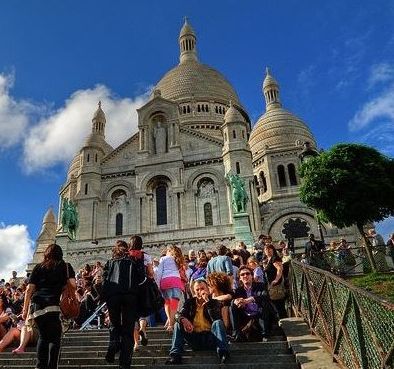 Address: 35, rue de Chevalier-de-la-Barre, Paris 18th
Métro: Line 2, Anvers (follow signs to funicular up to basilica); Line 12, Abbesses
Bus: Lines 30, 31, 80, 85
Hours: Open daily from 6am-10:30pm
Admission: Free for most; 5€ for extended tour of dome and crypt with the Sacred Heart
Accessibility: Wheelchair accessible by way of the rear entrance
3. Musée du Louvre: Quite possibly the world's most famous museum. The seemingly endless galleries cover centuries and are home to prized possessions like Leonardo da Vinci's Mona Lisa. Formerly a royal palace, the Louvre houses more than 380,000 objects that cannot be seen in one lifetime. In addition to the extensive European pieces, collections of Egyptian, Middle Eastern, Greek, Roman and Islamic art are all must-sees, depending upon your interests. To make the most of your visit and precious time, we recommend Context Travel Louvre guided tours or start with one of the Louvre's suggested theme tours.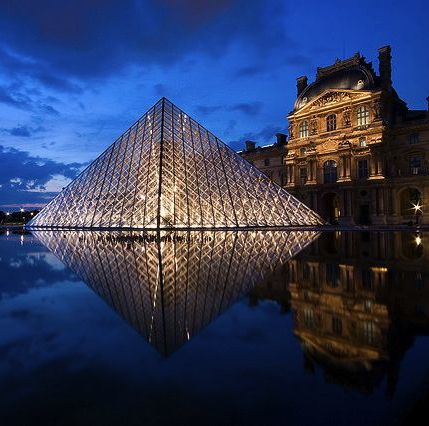 Address: Musée du Louvre, Paris 1st
Métro: Line 1, Palais-Royal–Musée du Louvre (hint: don't wait outside in endless queues, enter via the Métro entrance on the Louvre side of the platform)
Bus: 21, 24, 27, 39, 48, 68, 69, 72, 81, 95
Hours: Open daily (except Tuesdays) 9am–6pm, with extended hours to 10pm on Wednesday and Friday.
Admission: Begins at €10. Visitors under 26 can receive free admission on Friday evenings 6pm-10pm. Admission is free for all visitors the first Sunday of every month, and visitors under 18 are always free. Like most museums, admission is free for those accompanying visitors who use a wheelchair. Guided tours, seminars, audio listening devices and more available at guest services.
Accessibility: The vast majority of the museum is wheelchair accessible but not all staircases have an accompanying elevator so be sure to consult the museum's accessibility maps. See this page for more details about where to enter the Louvre, wheelchair use, etc.: Louvre accessibility
Hint: if visiting several Paris museums, schedule them in consecutive days and see if a discounted Paris Museum Pass will save you money.
4. Tour Eiffel: The iconic structure of both Paris and France, this attraction must be experienced at least twice—once during the day and again at night when the lights twinkle for several minutes at the top of each hour. Customers of the upscale le Jules Verne restaurant (operated by celebrity chef and restaurateur Alain Ducasse) may go up to the observation deck for free. The view from atop the tower is unparalleled, allowing visitors to see for miles. Back on the ground, the park surrounding the tower is a wonderful place to relax, people watch and savor la vie Parisienne. For great photos of the twinkling tower, cross the river to Trocadéro.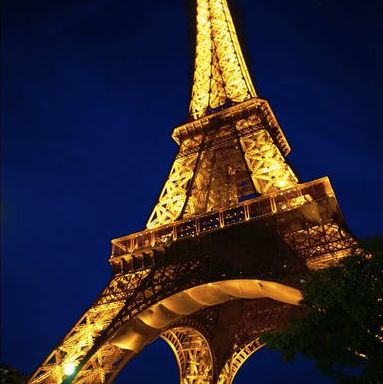 Address: 5, avenue Anatole France, Paris 7th
Métro: Line 8, Bir-Hakeim; Line 6, Ecole Militaire (best view from opposite the Seine: line 9, Trocadéro)
RER: Line C, Champ de Mars-Tour Eiffel
Bus: 42, 69, 82, 87
Hours: Open daily 9am-midnight June 17th-Aug 28th and 9:30am-11pm the rest of the year.
Admission: 2nd floor admission begins at €4,70, and admission to the top begins at €13,40.
Accessibility: The first and second landings are wheelchair accessible by elevator.
5. Centre Pompidou: This modern structure contains an impressive modern art collection and their temporary exhibitions change frequently. The giants of 20th century modern art are represented in the permanent collection: Chagall, Kandinsky, Miro, Mondrian, Picasso and more. The National Museum of Art, Center of Industrial Design, Contemporary Music Institute, Library, Brancusi Studio and Centre Wallonie-Bruxelles are also located in this massive building. At the top is Georges, a restaurant in the Costes collection. It's ok for a snack, but don't expect gourmet food. The panoramic view from the terrace? Outstanding. The sloping plaza outside the building is a great people-watching perch. Before walking away, spend some time checking out Renzo Piano's architectural features, too.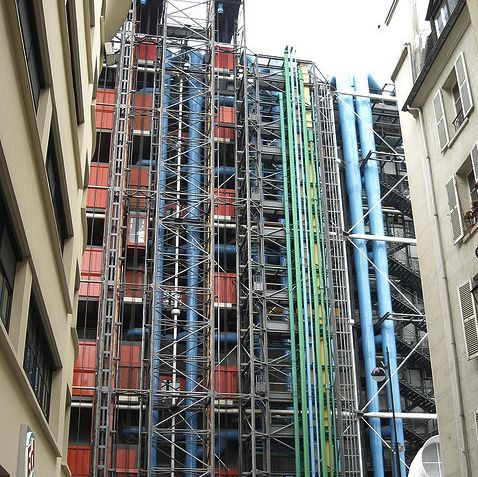 Address: place Georges Pompidou, Paris 4th
Métro: Line 11, Rambuteau
RER: Lines A, B & D, Chatelet-Les Halles
Bus: 21, 29, 38, 47, 58, 69, 70, 72, 74, 75, 76, 81, 85, 96
Hours: Open daily (except Tuesdays) 11am–9pm
Admission: Begins at €10
Accessibility: The center is 100% wheelchair accessible thanks to ramps and elevators.
6. Cité des sciences et de l'industrie de la Villette: The largest science museum in Europe includes a submarine, planetarium and IMAX theatre. This center of science, industry and technology offers a marked change of pace from Paris's steady diet of art, culture and general antiquity. It also has a separate kids section with interactive displays, making the museum a great choice for families.
Address: 30, avenue Corentin-Cariou, Paris 19th
Métro: Line 7, Porte de la Villette
Bus: 75, 139, 150, 152, 249
Hours: Open daily (except Mondays) 9:30am-6pm
Admission: Begins at €8
Accessibility: Wheelchair accessible through main entrance and many features for visitors with visual and audio concerns. See more here.
7. Musée d'Orsay: Located in a revered and historic railroad station made of iron and glass, this structure started its new chapter as a museum in 1977. Its collections range from 1848 through World War I in genres like Impressionism and Post-Impressionism. It is also thought to be one of the most visitor-friendly museums in the world. While some of the collection has been loaned out to other museums, Orsay always maintains more than enough to satisfy the millions of visitors it receives each year. The restaurant here is particularly attractive, but the snack bar is adequate for most. Don't miss panoramic rooftop views from the terrace accessed near the snack bar.
Address: 1, rue de la Légion d'Honneur, Paris 7th
Métro: Line 12, Solférino & Assemblée Nationale
RER: Line C, Musée d'Orsay
Bus: 24, 63, 68, 69, 73, 83, 84, 94
Hours: Open daily (except Mondays) 9:30am–6pm and Thursdays until 9:45pm
Admission: Begins at €8
Accessibility: Disabled access is through entrance "C," located at the southeast corner of the museum.
8. Chapelle Notre Dame de la Médaille Miraculeuse: Nestled in the 7th arrondissement, this chapel where the Virgin Mary is believed to have appeared. It may not be as well-known as other Parisian religious sites but is well worth the visit.
Address: 140, rue du Bac, Paris 7th
Métro: Lines 10 & 12, Sèvres–Babylone
RER: Line C, Musée d'Orsay
Bus: 39, 63, 70, 84, 87, 94
Hours: Open daily 9am-7pm
Admission: Free
Accessibility: Wheelchair accommodations available upon request.
9. Muséum national d'Histoire naturelle: Both a top-notch museum of the natural world and a first-class research facility, the museum's massive campus borders the Mosque of Paris, Gare d'Austerlitz and the Seine. Featured exhibits include dinosaurs, evolution and marine biology. Its accompanying gardens are worth the trip themselves.
Address: 36, Rue Geoffroy Saint-Hilaire, Paris 5th
Métro: Line 7, Jussieu; Lines 5 & 10, Gare d'Austerlitz
RER: Line C, Gare d'Austerlitz
Bus: 24, 61, 63, 65, 67, 89, 91
Hours: Open daily (except Tuesdays) 10am-5pm
Admission: Begins at €9
Accessibility: Wheelchair access
10. Arc de Triomphe: Located at the end of the Champs Elysées, the grand arc houses the Tomb of the Unknown Soldier with its eternal flame and offers a fantastic panoramic rooftop view over Paris. Walk around the massive structure to view four huge relief sculptures on the four pillar bases.
Address: Place Charles de Gaulle, Paris 8th
Métro: Line 1,2 & 6, Charles de Gaulle/Étoile
RER: Line A, Charles de Gaulle/Étoile
Bus: 22, 30, 31, 52, 73, 92
Hours: Open daily 10am-11:30pm
Admission: Begins at €9,50, and all guests under 18 are free
Accessibility: There is an elevator inside, but a 2-step entrance into the arc beforehand.
To continue reading for #11-20, here at  Paris Official Most Visited Museums and Monuments: Part II
Adam Weiner is an editorial assistant for BonjourParis and this is his first published BP story.
Photo Credits:
Louvre mirror © Etienne Boucher
Cite des sciences © cybernomad
Medaille miraculeuse image courtesy of Chapel's website
Histoire naturelle © Doug Bale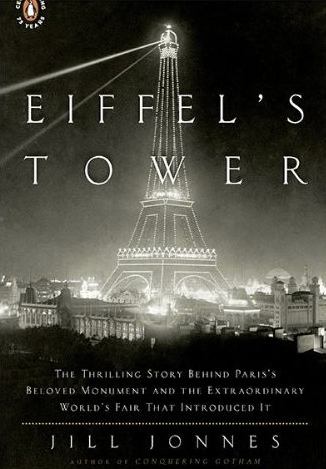 Eiffel's Tower: The Thrilling Story Behind Paris's Beloved Monument and the Extraordinary World's Fair That Introduced It by Jill Jonnes is a popular choice with BonjourParis readers. This entertaining book presents the first general history of the Eiffel Tower in English, with an eye-opening look ot only at the construction of one of the modern world's most iconic structures, but also the epochal event that surrounded its arrival as a wonder of the world.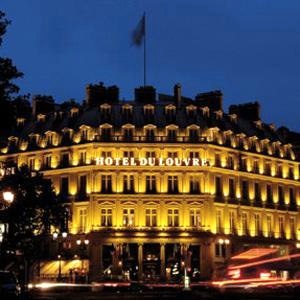 Hotel du Louvre is a centrally located 4-star hotel with elegant guest rooms in a Hausmannian-style building. Suites have free Wi-Fi, satellite TV, minibar & some have parlors & marble baths. Brasserie du Louvre onsite offers traditional French cuisine & the Defender Bar is great for a nightcap. Louvre, Opera Garnier, and Comédie Française are very near. Métro: Palais Royal. Please check our hotel partner, Booking.com, for their competitive rates for this or any hotel in their international collection. And remember: when you book a room, should you later find the same room priced for less, Booking.com will match the price. Click here for more information.
Leave a reply
Your email address will not be published. Required fields are marked *