Paris Sex Clubs: They're Everywhere
If sex is on your mind and you're feeling experimental, France is undoubtedly the place to go if you're a swinger. And swinging takes on many different forms and positions.
There are more than 400 clubs échangistes in France and don't assume that a door marked Club Privé in one of Paris's tonier neighborhoods is reserved for members who want to discuss philosophy. Natives and tourists mix without a language barrier.
If you imagine these clubs are seedy, think again. Some are extremely elegant, and you'll encounter diplomats, businessmen, women executives and socialites. Don't be shocked if you bump into members of the French Parliament—that is, if you recognize him or her wearing something other than a suit and tie with a (perhaps) Légion d'Honneur on the jacket's lapel. Former IMF head Dominique Strauss-Kahn was a well-known habitué of Les Chandelles.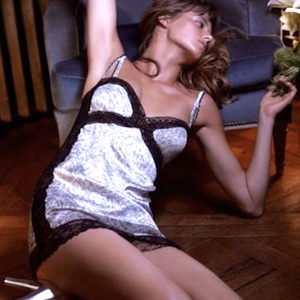 In other words, people from every stratum of social and economic life participate and don't feel the need to hide. "It's become a leisure activity, like going to the theatre or the cinema," says Alain Plumey, curator of Paris's Musée de l'Érotisme.
Some clubs can be hard on your ego. At Les Chandelles, located at 1, rue Therese in the 1ème, it is very difficult to get by the bouncer… uh, doorman, who imposes his own taste on the clientèle. There is a regular, for example, who doesn't have to stand in line for a once-over. He checks his coat and personal belongings and heads down the winding stairs (one does make an entrance) and can do whatever consensual adults… consent to do. You can't help wondering whether or not business (and I don't mean funny business) is occasionally transacted.
Women are expected to appear in tenue sexy. And that certainly doesn't mean: elegant pants. If you're one of the chosen few (and it's best to go with a regular), you'll undoubtedly see women wearing some of the sexiest and most expensive underwear designed anywhere and I'm not referring to Carter's Spanky pants.
During the fashion shows, the clubs get hot. Don't get the impression that everyone is participating and exchanging partners. Some people are there simply to watch because they find it erotic and exotic. Other people are quick to say that a night spent in these clubs adds a bit of spice to their marriages.
Many clubs serve meals, some of which are classified as gourmet. Others offer sandwiches and other nibbles to boost people's energy level. In all cases, they are very expensive—and you'll do better to have something before you go, though maybe going on a full stomach is not the best idea.
Different clubs have different rules. Some are for couples only while others permit unaccompanied men on certain nights if they pay a premium for admission. Some clubs have saunas and hot tubs. Others have theme nights that vary from the unusual dress codes to exploring different sexual preferences. Some clubs cater to homosexual clients while there are others where anything goes – literally.
Other clubs are less exclusive and all aspiring clients need to do is fork over money that buys them entrance and a drink or two. Club attendees are forbidden to use drugs. Sex is one thing, but the gendarmes (police) will close a club down if they get a sniff of illegal substances
The majority of Paris' clubs dispense free condoms and if they don't, you're playing with fire. Many women formulate their own personal rules and don't have sex with anyone other than their ongoing partner. Others may look and feel, but keep within their limits. Voyeurism, after all, is a kind of sex.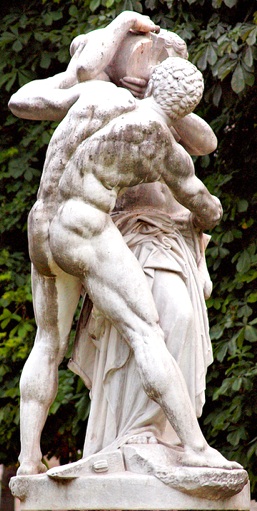 Stéphane Julienne, a journalist who has written extensively on swinging in France, says, "The European, and probably the world's, Mecca for swinging is Cap d'Agde," referring to a naturalist resort on France's Mediterranean coast. These clubs are perfectly legal since there's no prostitution and it's consensual.
Are you shocked? Well, don't be. When a McDo's was slated to be constructed in the 6ème, the neighbors were up in arms and ended up shooting down the project. On the other hand, they didn't complain about a club échangiste on the same block. When questioned why, the head of the association responded that patrons of the club neither make noise nor leave a trail of trash and don't show up on noisy motorcycles.
Even when the economy is in the dumps, clubs échangistes appear to thrive and are essentially recession proof. Go figure. People who frequent the clubs tend to be French with some "foreigners" joining in.

There are clubs in every big American and EU city. People just aren't as open about them. In France, people accept them as reality and at the end of an evening, always say goodnight and shake hands. You might even run into one another the following day, but no one will even acknowledge the evening before. For many, c'est normal.
Photo credit: "Embrace" by ©zoetnet
More in Les Chandelles, Nightlife, sex clubs in france
---
---