Paris is not perfect. Well, no place is, but Paris is really good. I couldn't wait for the plane to land. As I came in from the airport, I was so happy to see that some of the streets still had their Christmas lights glowing and, even though it was raining, their twinkling made me feel at home. I've been settled in at home now for a couple of weeks and have already encountered a couple of sneaky taxi drivers who wanted to take me on the scenic route. Their confusing me for a tourist doesn't bring out my best qualities. My French accent may leave much to be desired, but I must have learned the language (clearly by osmosis) in my sailor incarnation: I can really tell them off, always adding that they're hurting the tourist industry and giving the French a bad reputation. Please understand that some of the same taxi drivers—well, their cousins—are driving in Washington, but their cabs aren't as clean. The six-week redo of my building's elevator was postponed, which was a blessing because I would have been forced to drag suitcases up to the fourth floor. If I'd done so, it would have made a commotion, especially if I'd had a heart attack after eating way too much when I was on the cruise in Southeast Asia. Come to think of it, that would have been one way to alert the neighbors I was home. Chances are they were wondering whether or not the apartment had been sold since there were other occupants in residence during my absence. The French do tend to talk, but there are some things that happen in the dead of the night and those include real estate transactions. The elevator work began this week without an announcement and with a bang.  The building's occupants had been advised it wouldn't begin until mid-February. Why did I think such a massive rehab wouldn't be noisy? And why wasn't I smart enough to realize it would feel as if I were in a dentist's chair with an old-fashioned drill? There's a solution to any and all things, and my Bose noise-cancelling headphones are helping a lot. The work is forecast to take six weeks because it's très compliqué—well, what isn't? Let's hope it's not so complicated that the job may become a work in unprogress. Another reason the work may take so long is the mechanics stop at 4 p.m. and take an hour break for lunch and every step or turn of a wrench requires a democratic consultation of the entire crew, with a unanimous vote before proceeding. If this were the building in Washington, D.C. where I stay, you'd better believe the tenants would be ballistic and striking in spite of there being five elevators. I can't complain about this building. It's filled with light and my apartment is big by Parisian standards. Talk about luck. When we rented this apartment twenty years ago, all of the walls were painted hospital green and the apartment was in dire need of TLC. To be polite, the apartment was nothing less than depressing. My dear friend Connie appeared and announced the apartment was triste. How could I live on such a sad street rather than closer to Boulevard Saint-Germain which was/is a far more happening neighborhood? To be honest, rents there were out of our league and less expensive digs were a necessity. Boy, you'd think we were to hell and gone in the 'burbs rather than a 15-minute walk and/or four stops on the métro from the land of the stuffy—or is it groovy?—germanopatins. Whenever Connie comes to visit, I make her eat her initial words, and she's gracious enough to do so. When we bought the apartment in 2002 after receiving a "buy or vacate" letter, we stretched to do so.  Happily, it was a good investment even though the dollar-to-euro conversion rate has caused considerable heartburn. It's a joy to be so close to the Luxembourg Garden. In France, especially among expats, currency fluctuations and real estate are considered safe subjects. But, getting back into the social swing isn't always as easy as one would hope, especially when people travel. Their lives go on (including their travels and family obligations) while you seem to up and disappear and reappear. Even with the best of intentions, their busy schedules don't have a lot of flexibility and who can predict when you'll take off again?  For that matter, because of my gypsy blood, I'm never 100% certain myself and am already plotting a trip to Berlin. Why Berlin? Because I've never been there and it's so close that it's no big travel deal. There are
wonderful hotels available at reasonable prices
and why not? Plus, one of the joys of living in Paris is its central location and being a hub for airlines. It's so easy to get from here to there. I've had incredible success snagging well-priced plane tickets on
momondo
. A round-trip Paris/Berlin costs as little as $99.00. The first thing I did (before the elevator was condemned) was to invite some friends over for drinks. You have to work harder at maintaining social contacts when you're the one who comes and goes. I'm in the process of alerting houseguests they'll be taking the stairs and to pack light. This will be the true test of how many friends I have, but I'm not too worried. A lot of people live in apartments without elevators and are used to it… …Which may be one of the reasons gyms in Paris aren't as omnipresent as they are in the U.S. But, that's another article. All I can say is that it's good to be back on this side of the Atlantic. It's really good to be home. (c) Paris New Media, LLC
[email protected]
My favorite new traveling companion is a
Kindle
. Readers are constantly asking me for authentic…
SUBSCRIBE
ALREADY SUBSCRIBED?
BECOME A BONJOUR PARIS MEMBER

Gain full access to our collection of over 5,000 articles and bring the City of Light into your life. Just 60 USD per year.

Find out why you should become a member here.

Sign in

Fill in your credentials below.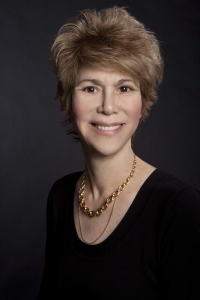 Paris is not perfect. Well, no place is, but Paris is really good. I couldn't wait for the plane to land. As I came in from the airport, I was so happy to see that some of the streets still had their Christmas lights glowing and, even though it was raining, their twinkling made me feel at home.
I've been settled in at home now for a couple of weeks and have already encountered a couple of sneaky taxi drivers who wanted to take me on the scenic route. Their confusing me for a tourist doesn't bring out my best qualities. My French accent may leave much to be desired, but I must have learned the language (clearly by osmosis) in my sailor incarnation: I can really tell them off, always adding that they're hurting the tourist industry and giving the French a bad reputation. Please understand that some of the same taxi drivers—well, their cousins—are driving in Washington, but their cabs aren't as clean.
The six-week redo of my building's elevator was postponed, which was a blessing because I would have been forced to drag suitcases up to the fourth floor. If I'd done so, it would have made a commotion, especially if I'd had a heart attack after eating way too much when I was on the cruise in Southeast Asia.
Come to think of it, that would have been one way to alert the neighbors I was home. Chances are they were wondering whether or not the apartment had been sold since there were other occupants in residence during my absence. The French do tend to talk, but there are some things that happen in the dead of the night and those include real estate transactions.
The elevator work began this week without an announcement and with a bang.  The building's occupants had been advised it wouldn't begin until mid-February. Why did I think such a massive rehab wouldn't be noisy? And why wasn't I smart enough to realize it would feel as if I were in a dentist's chair with an old-fashioned drill? There's a solution to any and all things, and my Bose noise-cancelling headphones are helping a lot.
The work is forecast to take six weeks because it's très compliqué—well, what isn't? Let's hope it's not so complicated that the job may become a work in unprogress. Another reason the work may take so long is the mechanics stop at 4 p.m. and take an hour break for lunch and every step or turn of a wrench requires a democratic consultation of the entire crew, with a unanimous vote before proceeding. If this were the building in Washington, D.C. where I stay, you'd better believe the tenants would be ballistic and striking in spite of there being five elevators.
I can't complain about this building. It's filled with light and my apartment is big by Parisian standards. Talk about luck. When we rented this apartment twenty years ago, all of the walls were painted hospital green and the apartment was in dire need of TLC. To be polite, the apartment was nothing less than depressing. My dear friend Connie appeared and announced the apartment was triste. How could I live on such a sad street rather than closer to Boulevard Saint-Germain which was/is a far more happening neighborhood?
To be honest, rents there were out of our league and less expensive digs were a necessity. Boy, you'd think we were to hell and gone in the 'burbs rather than a 15-minute walk and/or four stops on the métro from the land of the stuffy—or is it groovy?—germanopatins. Whenever Connie comes to visit, I make her eat her initial words, and she's gracious enough to do so. When we bought the apartment in 2002 after receiving a "buy or vacate" letter, we stretched to do so.  Happily, it was a good investment even though the dollar-to-euro conversion rate has caused considerable heartburn. It's a joy to be so close to the Luxembourg Garden.
In France, especially among expats, currency fluctuations and real estate are considered safe subjects. But, getting back into the social swing isn't always as easy as one would hope, especially when people travel. Their lives go on (including their travels and family obligations) while you seem to up and disappear and reappear. Even with the best of intentions, their busy schedules don't have a lot of flexibility and who can predict when you'll take off again?  For that matter, because of my gypsy blood, I'm never 100% certain myself and am already plotting a trip to Berlin.
Why Berlin? Because I've never been there and it's so close that it's no big travel deal. There are wonderful hotels available at reasonable prices and why not? Plus, one of the joys of living in Paris is its central location and being a hub for airlines. It's so easy to get from here to there. I've had incredible success snagging well-priced plane tickets on momondo. A round-trip Paris/Berlin costs as little as $99.00.
The first thing I did (before the elevator was condemned) was to invite some friends over for drinks. You have to work harder at maintaining social contacts when you're the one who comes and goes.
I'm in the process of alerting houseguests they'll be taking the stairs and to pack light. This will be the true test of how many friends I have, but I'm not too worried. A lot of people live in apartments without elevators and are used to it…
…Which may be one of the reasons gyms in Paris aren't as omnipresent as they are in the U.S. But, that's another article. All I can say is that it's good to be back on this side of the Atlantic. It's really good to be home.
(c) Paris New Media, LLC
My favorite new traveling companion is a Kindle.
Readers are constantly asking me for authentic and out-of-the-ordinary experiences when they come to Paris. Experience Paris – our newest travel partner – can arrange unique experiences in Paris and throughout France. When you contact Larry, please say, "Karen sent you" and use the code BJ001.
More in Bonjour Paris, French etiquette, karen fawcett, out of France, Paris, travel
---
---