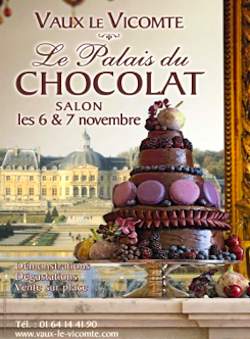 November 2011 Events in Paris
ASSORTED PARIS EVENTS
4 November– 18 December "Corteo" in an extended performance by Cirque du Soleil
Bastille Antiques Fair and Contemporary Art Fair

4-13 Dealers from all over France set up shop on Place de la Bastille
High Fashion and Tea at the Hotel Bristol Thés à la Mode
5 Enjoy a luxurious cuppa while taking in the latest fashion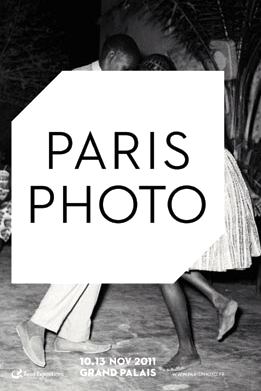 5-13 The best of tennis holds court to fight to win the cup at Bercy
Le Palais du Chocolat Salon – Vaux le Vicomte
6, 7 An exceptional two days amidst the grandeur of the Vaux le Vicomte…all for chocolate!
10-13 Celebrating the 15th anniversary of the best in international photography.
Armistice Day Memorials and Parade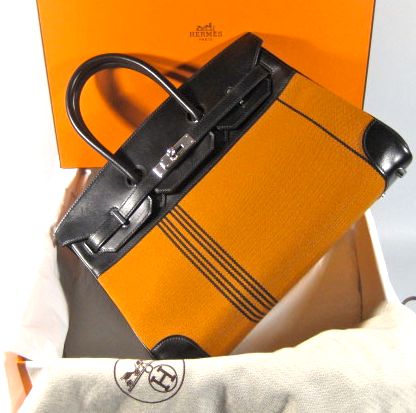 11 Champs-Elysées parade and memorial programs to honor lives lost in World War I and subsequent wars.
Vintage Hermès Auction, a benefit for the Foundation Carla Bruni-Sarkozy by Tajan
15 Hermès vintage items go on the auction block at Hôtel Marcel Dassault, Paris 8th.  Viewing from the 10-13th
Le Beaujolais Nouveau est arrivé!
17 Annual celebration and parties in Paris bars on the third Thursday of November with the release of 2011 vintage Beaujolais Nouveau.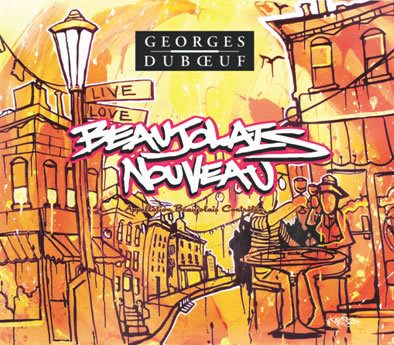 Artists Studios Open House: Open Days: From Anvers to Abbesses
18-20 Village of Montmartre artists and artisans open their studios to the public.  The orientation office is located at: 8, rue de Milton, Paris 9th.
Salon des Vins des Vignerons Indépendants
24-28 The best French independent wine producers assemble at Porte de Versailles.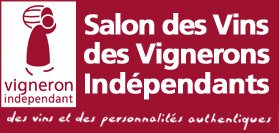 Galeries Lafayette, 1st floor of Galeries Lafayette Coupoule
through January 7 Antidote 7, a graphic art exhibit by artist Jean-Marc Ballée
MUSEUM EXHIBITIONS (ART, FILM, PHOTOGRAPHY & MORE)
Archaeological Crypt of Notre Dame – Crypte Archéologique du Parvis Notre Dame
Et Lutèce devint Paris, through February 26
Soudain, Déjà, through January 8th
Massimo Berruti, opens November 3rd through December 3rd
Vernissage de l'Exposition des Lauréats des Prix des Amis 2011, opens November 30th through January 10th
Branly Museum on Quai Branly—Musée du Quai Branly
PhotoQuai 2011 through December 4th as satellite exhibit locations continue
Samouria, Armure du Guerrier, opens November 8th through January 29th
Bourdelle Museum—Musée Bourdelle
Antoine Bourdelle / Que du Dessin, opens November 9th through January 29th
Carnavalet Museum—Musée Carnavalet
People of Paris in the 19th Century, through February 26th
Cartier Foundation Gallery—Fondation Cartier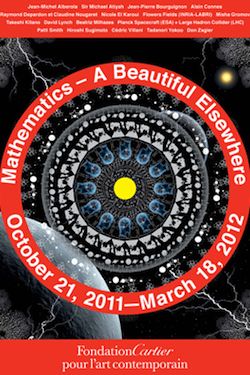 Mathematics – A Beautiful Elsewhere, through March 18th
Children's Interactive Art Museum—Musée en Herbe
Keith Haring Hieroglyphs, through Dec. 31st
Metropolis, through January 29th
City of Science & Industry Museum & Children's Museum—Cité des Sciences et de l'Industrie
Costume & Theater Set Design Museum—Centre National du Costume de Scène
L'Art du Costume à la Comédie-Française, through December 31st
Decorative Arts Museum—Musée des Arts Décoratifs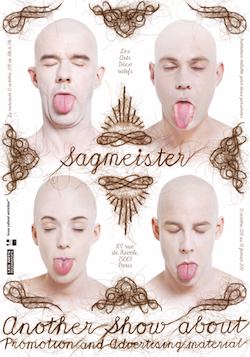 Hussein Chalayan, Récits en Mode, through November 13th
Plastique Ludique: Libuse Niklová, through November 6th
Animal, through November 30th
Maarten Baas, Curiosities, through February 12th
Stefan Sagmeister (advertising art), through February 19th
several exhibits on at museum—click link above for entire list
European House of Photography—La Maison Européenne de la Photographie (AKA "MEP")
L'Age d'Or de la Photographie Albanaise, through January 8th
Fernanda Magalhaes, Rogério Reis, Edu Simoes, through January 8th
Rome + Klein Photographies 1956-1960, through January 8th
Martine Franck, Venus d'Ailleurs, through January 8th
José Medeiros, through November 13th
Vincent Castella, Une Ville, Une Collection, through November 13th
Fondation Henri Cartier-Bresson
Lewis Hine, through December 18th
Giverny Impressionism Museum  (by Monet's gardens) — Giverny Impressionists Museum
Grand Palace Museum, Palace of Discovery—Grand Palais/Palais de la Découverte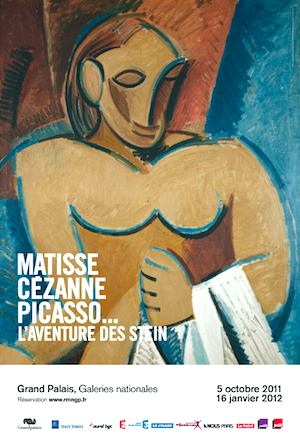 Grand Palace National Gallery—Galerie Nationales du Grand Palais
Holocaust Memorial Museum—Mémorial de la Shoah
Des JO de Berlin aux JO de Londres (1936-1948) opens November 9th
Cinema and the Shoah, through February 20th
Jacquemart-André Museum–Musée Jacquemart André
Jahnu Adoor, Barua Gopalakrishnan, North East by South West, through January 22nd
Diane Arbus, through February 5th
Audrey Cottin: Charlie & Sabrina, through February 5th
Blow Up / Cycle "Side Effects," through March 15th
Jewish Art & History Museum—Musée d'Art et d'Histoire du Judaïsme
Legion of Honor Museum—Musée National de la Légion d'Honneur
Permanent collection on view
Louvre Museum  — Musée du Louvre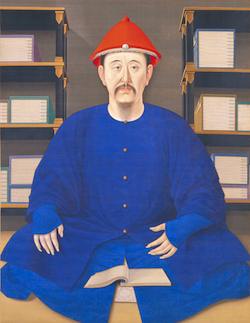 Luxembourg Garden Museum—Musée du Luxembourg
MacVal—Musée d'Art Contemporain du Val-de-Marne
art films by Danish artist Jesper Jest, through February 5th
Maillol Museum; Dina Vierny Foundation—Musée Maillol
Maison de la Culture du Japon à Paris
Malmaison—Musée national des Châteaux de Malmaison et Bois Préau
Maritime Museum at Palais de Tokyo—Musée Nationale de la Marine
Modern Art Museum of Paris—Musée d'Art Moderne de la Ville de Paris
Mona Bismarck Foundation  & American Cultural Center/Gallery
The Wyeths, Three Generations of American Art, opens November 10th through February 12th
Montparnasse Museum—Le Musée du Montparnasse
Fred Stein, Portraits de l'Exil Paris-New York (1933-1942) November 3rd – 26th
Museum of Armor —Musée de l'Armée
Napoléon III et L'Italie, through January 15th
L'Espagne Entre Deux Siècles de Zuloaga à Picasso, through January 9th
Natural History Museum — Muséum National d'Histoire Naturelle
Parcours à la Ménagerie, through December 31st
Invisible, Zoom sur le Plancton, through December 31st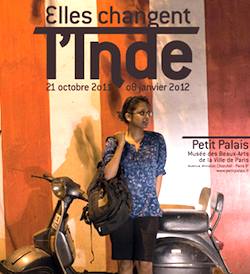 Paris City Hall Gallery—Hôtel de Ville
"The Chic Parisian," through February 25th
The Drawings of Sempé, through February 11th
Petit Palais Fine Arts Museum of Paris—Musée des Beaux-Arts de la Ville de Paris
Pinacothèque Art Museum of Paris — Pinacothèque
Giacometti et les Étrusques, through January 8th
Pompidou Modern Art Museum—Centre Georges Pompidou
Accrochage, Histoire de l'Atelier Brancusi, through November 7th
Edvard Munch, l'oeil Moderne 1900-1944, through January 9th
Des Années 1960 à Nos Jours, through February 13th
Danser sa Vie, opens November 23rd through March 5th
Red House Foundation (Albert de Galbert Foundation)— La Maison Rouge
Romantic-Writers Museum—Musée de la Vie Romantique
La Nouvelle Athènes, permanent exhibition
Paris Proche et Lointain, Patrick Faigenbaum, February 12th
Skilled Arts & Crafts Museum — Musée des Arts et Métiers
Versailles Palace— Château de Versailles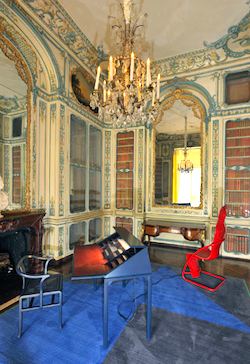 Zadkine (sculpture) Museum & Garden—Musée Zadkine
Closed through February for maintenance
POPULAR MUSIC VENUES (POP, ROCK, R&B, JAZZ)
22   Jamiroquai
23   Scorpions
26   Starfloor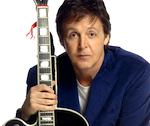 28   Jean-Louis Aubert
29   Lenny Kravitz
30   Paul McCartney
Châtelet Theater Grand Foyer Concerts— Grand Foyer du Châtelet
18   Soirée Classique: piano et violoncello, Christian Chamorel, Niall Brown & Isabelle Trub
28  Soirée Classique: pianoforte et piano, Laure Colladant, Samika Honda & Emmanuel Christian, Enguerrand Luhl
1   E.SY Kennega
2-6   Festival les Inrocks Black XS
8   Anoushka Shankar Traveller
9   The Shoes
10   Match d'Impro France / Quebec
11   Tommy Emmanuel
12   Raoul Petite
13   I Love this Dance All Star Game
15 -27   Soy de Cuba
28   Terez Montcalm
29   Yaakov Shwekey
30   General Elektriks
Olympia Concert Hall— L'Olympia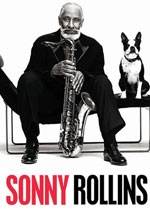 1   Stupeflip
2   Selah Sue
3   Stromae
4   The Cat Empire
5   M Pokora
6   Gregorian
7   Festival les Inrocks Black XS
8   Catherine Ringer
10   Metronomy
11   Francois Staal
12, 13  The Kills
14   Sonny Rollins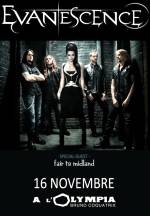 15   Brit Floyd
16   Evanescence
17   Puggy
18   Sin Semilia
19   Yes
20   Giants of Blues Rock
21   Patti Smith
23   Danny Boon
28   In Flames
29   Kaiser Chiefs
Le Palais des Congrès de Paris
1 – 5 February  Swan Lake
13   Les Pretres
15   Le Repas des Fauves
17,18   Florent Pagny
19   La Nuit de l'Ile de la Reunion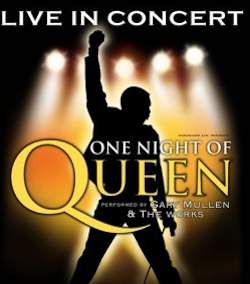 20   Paolo Conte
21   Rita Gala au Profit de Maguen David Adom
22   One Night of Queen
24   Nono
25-27   Lord of the Dance
29-3 December   Ballet Flamenco – Cristina Hoyos
Adam and Eve, opening January 31st
Salle Pleyel (Classical, Jazz & World Music)
1   Orchestra dell'Accademia Nazionale di Santa Cecilia
3   Kammerorchester des Bayerischen Rundfunks
4, 18, 25   Orchestre Philharmonique de Radio France
5    Le Septìeme de Beethoven
5   Patricia Petibon
6   Fairy Queen
7   Joseph Calleja
8   Cycle Schubert 1
9, 10   Orchestre de Paris
11   Sinfonia Varsovia Orchestra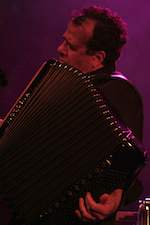 13   Take a Bow! – London Symphony Orchestra
16   Richard Galliano
17   Vadim Repin et Invités
19   Orchestre Pasdeloup
19   Orchestre Colonne
21   Paco de Lucía
22   Rain Dogs Revisited
23   Sylvie Vartan es l'Orchestre de Bulgarie
24   Jephtha, Les Arts Florissants, William Christie
27   Rickie Lee Jones
28, 29   London Symphony Orchestra
30   Oslo Philharmonic Orchestra
No concerts in November
3   La Tournée des Années 90
4   Alter Bridge
5   Cheb Mami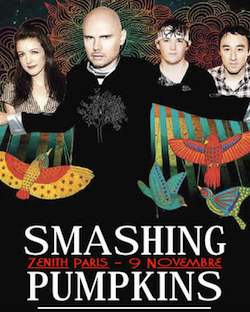 6   Within Temptation
8    Alice Cooper
9   Smashing Pumpkins
11, 12   30 Seconds to Mars
15   Wiz Khalifa
16   Tetes Raides
17   Incubus
19   Birdy Nam Nam
21   Motorhead
22   Kasabian
25   Shaka Ponk
26, 27   Carmina Burana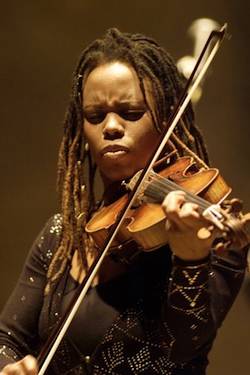 30 – December 11th Disney sur Glace
JAZZ CLUBS & CONCERT VENUES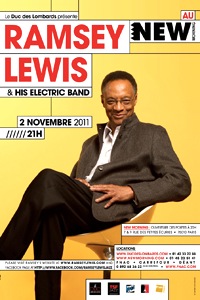 AUTHORS, BOOK-SIGNINGS & LITERARY EVENTS
9   Evenings with an Author: Linda Brimm
23   Evenings with an Author: Joyce Maynard
30   Evenings with an Author: Katy Masuga
No events announced as of publication date
4   The first 5×15 in collaboration with Agnès b – features five people speaking for 15 minutes each – ticket required
7   Marcel Theroux reads from The Paperchase and Far North
20   Lenny Kaye (guitarist for Patti Smith) plays a bit and reads from his new book, You Call It Madness: The Sensous Song of the Croon
21   The White Review with Will Self reading from new works
24    Barbara Will will be signing copies of her book, Unlikely Collaboration: Gertrude Stein, Bernard Fay and the Vichy Dilemma
28   Geoff Dyer reads Paris Trance and Jeff in Venice, Death in Varanasi
4   Lila Azam Zanganeh reads from her book, The Enchanter: Nabakov and Happiness
10  Screening of the documentary, Philip Roth: Sans Complexe by Livia Manera Sambuy and William Karel
30   Round table discussion with Natacha Henry and Elaine Sciolino
OPERA, BALLET & THEATRE PERFORMANCES
Opéra Garnier [Palais Garnier]
La Source – Choreographer Jean-Guillaume Bart, through November 12th
La Cenerentola – Conductor Bruno Capmpanella, opens November 26th through December 17th
Lulu – Conductor Michael Schonwandt, through November 5th
La Force du Destin – Conductor Philippe Jordan, opens November 14th through December 17th
Cendrillon – Choreographer Rudolf Noureev, opens November 25th through December 30th
Royal Opera House of Versailles
Ballet Marie-Antoinette – Choreographer Patrick de Bana, November 3rd, 4th and 5th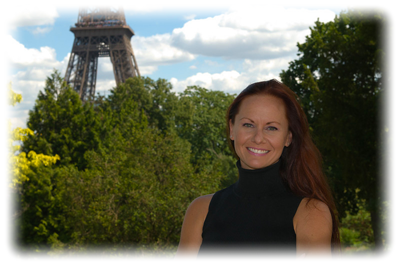 Lisa Buros-Hutchins is the BonjourParis calendar editor and she owns Your Paris Experience, a private travel consultancy offering a wide array of services, from trip itinerary planning and phone consultation to specific itemized services. Please visit Lisa's website for further information. Your Paris Experience is pleased to offer BonjourParis Premium Members a 10% discount on the public price of all services.
Add an event to the calendar:
To notify us of Paris special events you would like featured in this monthly column, please send an email with your notice, links and photos attached by the 15th of the month prior to the event to:  [email protected]. Photos should be low-resolution 72dpi sized at 500 pixels wide to allow cropping.
Do you have a story or review to share with our readers? Please contact us.
Subscribe for free so you don't miss a story. Search our library with 7,200+ stories and 50 original stories published monthly. BonjourParis has been a leading online France travel and French lifestyle site since 1995.

Save 15% on business-class international flights between Paris and New York on OpenSkies, the airline for Smart Flyers.
Subscribe today, save 15% for up to 4 travelers…click here.
Thank you for using our direct link to: Amazon.com. Your supports allows us to publish BonjourParis.
Check Francophiles Favorites for French-themed items for travelers and Francophiles. Most recent listings at last pages. 
Short-cut to our 100 Top Selling Items

(Please wait for widget to load—updated daily)