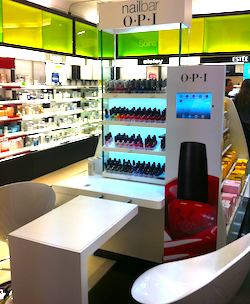 There seems to be a general impression that it is impossible to get a reasonably priced manicure or pedicure in Paris. And if you compare the prices here to the bargain basement prices you can get at the many locations throughout North America, it's probably true. But it is possible get a full and unique range of manicure or pedicure experiences while on business or vacation in Paris without breaking the bank. It's just a matter of knowing where to look.
Two Quick & Inexpensive Nail Fixes
Sephora is a good option when you need a quick polish refresh or change; and their new OPI "nail bars" found at some Sephora stores provide a variety of nail services, including a quick nail touch-up for 10 euros. The good news is there are many Sephora stores in Paris, and the prominently placed stores have the OPI nail bar. More good news is quite a few are open until 9pm. The bad news is because these services are not offered by Sephora directly it is hard to predict when a technician will be present or available. Also, since Sephora is almost always busy, the nail technician may not be particularly pleasant or chatty even if you do find them. But it's worth a shot if you need a quick touch-up. Worst-case scenario: you can buy some polish and do it yourself.
25 Paris locations
Nail touch-ups: €10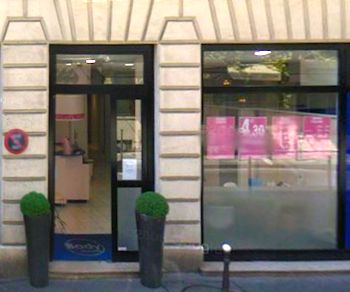 Body Minute is a chain of discount beauty salons found in every Paris arrondissement. They are very popular with the locals, many of whom have memberships that discount prices substantially. Even if you don't have a membership, you can still use their services, and the prices are quite reasonable by Paris standards. All Body Minute salons accept walk-ins, appreciated by travelers and locals alike. Body Minute also offers everything from massage to manicure. If you are a bit more adventurous, salons offer "body contouring" treatments designed to break up fat and eliminate water retention. Body Minute Salons are primarily neighborhood establishments, so the staff may be less proficient in English; however, you may find them more willing to try because they don't see a lot of tourists.
51 locations in Paris
Manicures: €21
Pedicures: €35
For an American-Style Manicure/Pedicure
The Manucurist: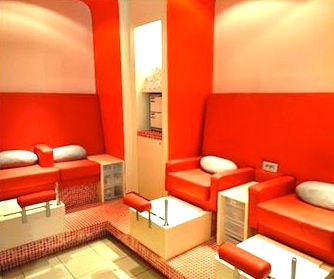 The Manucurist offers a "New York"-style manicure and pedicure (the French manicure is known throughout Paris as "la French") and there are locations at Madeleine, Opéra and in the Printemps Department Store. Store layouts vary (see photos at individual websites below), but are more like what you might expect coming from North America and the design is light and comfortable. The manicure stations are counters in open space. The pedicure area features banquette seating with clients next to each another, which is ideal if you go with a friend. You'll find familiar salon services and then some—pedicure techs use diamond drills to buff off your calluses. One drawback is you must make an appointment because walk-ins are not welcome. The upside is that most of the staff speak enough English for you to communicate.
Opéra: 13, rue de la Chaussée d'Antin, Paris 9th
Printemps Beauté/Maison: bd. Haussmann, Paris 9th
Madeleine: 4, rue de Castellane, Paris 8th
Manicures: €28-€76
Pedicures: €52-€112
The Luxurious Treat
The Four Seasons George V Spa is the place to go for serenity, especially if you're a traveler trying to overcome jet lag. The staff speaks in soft, pleasant tones and in your language. While you wait for your treatment, you can relax in a gorgeous lobby stocked with different waters and juices or you can go to the relaxation room with meditation chairs that just beg you to fall asleep. The George V Spa offers an express manicure and pedicure and an array of other treatments, including: facials, waxing, hair treatments, and targeted massages for everything from couples to anti-cellulite to lymphatic drainage. A "medical pedicure" is also offered and it's the crème de la crème of foot treatments that focuses on the health of your foot, not just its appearance.
Of course all this luxury does not come cheap, but neither is it as expensive as you might think. One thing that sets the George V apart from the other big hotel spas is it is the only one where you can book treatments online. This makes the process fast, easy and you don't have to worry about proper French pronunciation.
31, avenue George V, Paris 8th
Tél: 01 4952 7000
Express Manicure/Pedicure: €50
Manicure/Pedicure (50 min): €89/€99
For the Adventurist
Rufa Fish Spa offers what's known as the "fish" manicure/pedicure and its concept is quite organic. Garra rufa fish are a species of fish— nicknamed doctor fish, nibble fish or physio fish—used for years to treat psoriasis patients, and fish manicures and pedicures are now the rage in European nail salons. There have been some concerns in North America over sanitation because some US and Canadian regulators believe the practice is unsanitary. The Wall Street Journal explains that "cosmetology regulations generally mandate that tools need to be discarded or sanitized after each use. But epidermis-eating fish are too expensive to throw away." As with any nail salon, you should choose carefully.
The Rufa Fish Spa is quite diligent about hygiene. Your feet or hands are inspected before being allowed to be nibbled. If you have any open wounds, fungus or anything contagious, you will not be able to proceed. Your hands or feet will be sanitized a couple of times by the staff before you are allowed to put them into the tank, and only after that are you introduced to your own doctor fish. Contrary to what some fear, there is no pain whatsoever in this process. If anything, the fish nibbling creates a pleasant, tickling sensation, and your skin does feel smoother afterward. While it's not for the squeamish or overly ticklish, it is definitely an experience worth having once.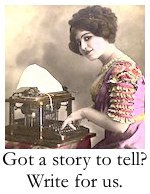 Tél: 01 4329 413
63, rue Fossés St. Jacques, Paris 5th
Lexy Delorme is an expat mom of two now living in Paris. Click on her name to learn more about her and to read other stories by Lexy published by BonjourParis.
Subscribe for free
weekly newsletters with subscriber-only content.
BonjourParis has been a leading online France travel and French lifestyle site since 1995.
Top 100 France-themed books & more: Readers' Favorites. (Please wait for widget to load)
Pamper yourself at Paris spas and boutiques….click on image for details.
Thank you for using our link to Amazon.com…your purchases support our free site.