December 2011 Events in Paris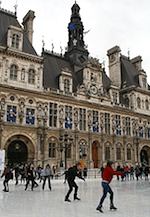 ASSORTED PARIS EVENTS
Christmas Markets in Paris
Christmas markets abound in Paris, and are located throughout the city: avenue des Champs-Elysées, Place Saint Sulpice, boulevard St. Germain, Place d'Italie, La Défense and Place de la Nation.
Ice Skating Rinks at Hôtel de Ville and Tour Montparnasse
12:00-10:00pm Mondays through Fridays and 9am-10pm Saturdays and Sundays (rental skates available).
GENERAL EVENTS
Le festival des meilleurs vins-Le Grand Tasting (Wine Tasting)
2, 3 Wine tastings, workshops & music with over 100 châteaux pouring their best wines at the Carrousel du Louvre. Grab a glass and have a little patience as this event sees over 20,000 visitors in the two days it is held.
Gucci Masters International Horse Jumping Competition, part of Salon du Cheval de Paris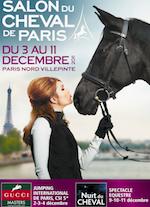 2-4 International horse jumping competition.
3-11 Prestigious international equestrian competitions, including the Gucci Masters (above) and the World Arabian Horse Championship.
La Course en Escarpins (Paris High-Heeled Relay)
3  3:30pm start Join hundreds of women in high heels at the foot of the Eiffel Tower and participate in this relay telethon.
High Fashion and Tea at the Hotel Bristol Thés à la Mode
3 Enjoy an elegant tea and fashion event.
Paris Boat Show—Salon Nautique de Paris
3-11 Porte de Versailles transforms to a nautical dream for this fantastic show that draws over 250,000 visitors annually. Ongoing exhibits, demonstrations, and events including a stand-up paddleboarding race on the Seine on Sunday, December 4.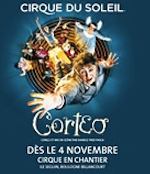 4 November– 18 December "Corteo" in an extended performance by Cirque du Soleil
Vignerons en Seine—Winemakers of the Seine (Wine tasting)
10, 11 Head to Bercy for a wine tasting featuring 22 of the finest organic wines in France.
16-18 Join a group that tastes fine wines and foie gras on the Seine on Maxim's, Port de Suffren below the Eiffel Tower.
French All-Star Basketball Game
29 The best French professional basketball players hit the Bercy courts.

Through 31 December See the nativity recounted on a 100m screen and hear the music come alive.  This free exhibit is held within Notre Dame.
Galeries Lafayette, 1st floor of Galeries Lafayette Coupole
through January 7 Antidote 7, a graphic art exhibit by artist Jean-Marc Ballée
MUSEUM EXHIBITIONS (ART, FILM, PHOTOGRAPHY & MORE)
Archaeological Crypt of Notre Dame – Crypte Archéologique du Parvis Notre Dame
Et Lutèce devint Paris, through February 26
Napoléon III et L'Italie, through January 15
Soudain, Déjà, through January 8
Massimo Berruti, through December 3
Vernissage de l'Exposition des Lauréats des Prix des Amis 2011, through January 10
Branly Museum on Quai Branly—Musée du Quai Branly
Bourdelle Museum—Musée Bourdelle
Antoine Bourdelle / Que du Dessin, through January 29
Carnavalet Museum—Musée Carnavalet
People of Paris in the 19th Century, through February 26
Cartier Foundation Gallery—Fondation Cartier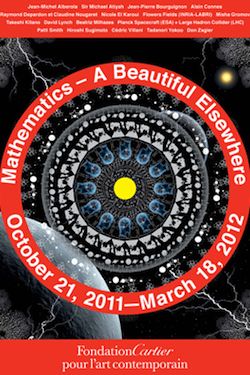 Children's Interactive Art Museum—Musée en Herbe
Keith Haring Hieroglyphs, through Dec. 31
Metropolis, through January 29
City of Science & Industry Museum & Children's Museum—Cité des Sciences et de l'Industrie
Costume & Theater Set Design Museum—Centre National du Costume de Scène
L'Art du Costume à la Comédie-Française, through December 31
Decorative Arts Museum—Musée des Arts Décoratifs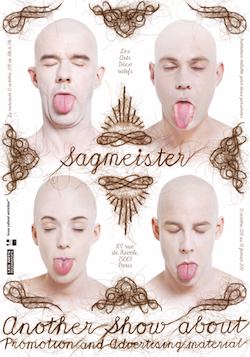 Hussein Chalayan, Récits du Mode, through December 11
Maarten Baas, Curiosities, through February 12
Stefan Sagmeister (advertising art), through February 19
Goudemalion, Jean-Paul Goude Retrospective, through March 18
Eugene Delacroix Museum—Musée national de Eugène Delacroix
Homage to Delacroix Fantin-Latour, Manet, Cézanne, through March 19
European House of Photography—La Maison Européenne de la Photographie (AKA "MEP")
L'Age d'Or de la Photographie Albanaise, through January 8
Fernanda Magalhaes, Rogério Reis, Edu Simoes, through January 8
Rome + Klein Photographies 1956-1960, through January 8
Martine Franck, Venus d'Ailleurs, through January 8
Fondation Henri Cartier-Bresson
Lewis Hine, through December 18
Giverny Impressionism Museum  (by Monet's gardens) — Giverny Impressionists Museum
Grand Palace Museum, Palace of Discovery—Grand Palais/Palais de la Découverte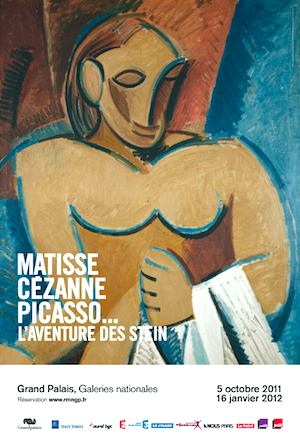 Grand Palace National Gallery—Galeries Nationales du Grand Palais
Holocaust Memorial Museum—Mémorial de la Shoah
Cinema and the Shoah

, through February 20

Des JO de Berlin aux JO de Londres (1936-1948), through March 18
Jacquemart-André Museum–Musée Jacquemart André
Jahnu Adoor, Barua Gopalakrishnan, North East by South West, through January 22
Diane Arbus, through February 5
Audrey Cottin: Charlie & Sabrina, through February 5
Blow Up / Cycle "Side Effects," through March 15
Jewish Art & History Museum—Musée d'Art et d'Histoire du Judaïsme
Legion of Honor Museum—Musée National de la Légion d'Honneur
Permanent collection on view
Louvre Museum  — Musée du Louvre
Luxembourg Garden Museum—Musée du Luxembourg
MacVal—Musée d'Art Contemporain du Val-de-Marne
art films by Danish artist Jesper Jest, through February 5
Maillol Museum; Dina Vierny Foundation—Musée Maillol
Maison de la Culture du Japon à Paris
Malmaison—Musée national des Châteaux de Malmaison et Bois Préau
Maritime Museum at Palais de Tokyo—Musée Nationale de la Marine
Modern Art Museum of Paris—Musée d'Art Moderne de la Ville de Paris
Mona Bismarck Foundation  & American Cultural Center/Gallery
The Wyeths, Three Generations of American Art, through February 12
Montparnasse Museum—Le Musée du Montparnasse
Les Chemins de la Déportation, through December 30
National Library of France—Bibliothèque nationale de France (François Mitterand Library)
Casanova, la passion de la liberté through February 19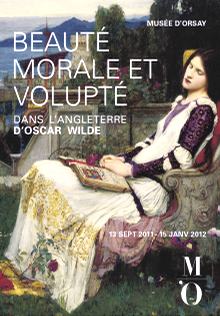 Natural History Museum — Muséum National d'Histoire Naturelle
Parcours à la Ménagerie, through December 31
Invisible, Zoom sur le Plancton, through December 31
Orangerie Museum—Musée de l'Orangerie
L'Espagne Entre Deux Siècles de Zuloaga à Picasso, through January 9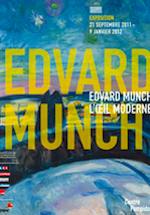 Paris City Hall Gallery—Hôtel de Ville
Petit Palais Fine Arts Museum of Paris—Musée des Beaux-Arts de la Ville de Paris
Pinacothèque Art Museum of Paris — Pinacothèque
Giacometti et les Étrusques, through January 8
Pompidou Modern Art Museum—Centre Georges Pompidou
Edvard Munch, l'oeil Moderne 1900-1944, through January 9
Des Années 1960 à Nos Jours, through February 13
Danser sa Vie, opens November 23rd through March 5
Red House Foundation (Albert de Galbert Foundation)— La Maison Rouge
Romantic-Writers Museum—Musée de la Vie Romantique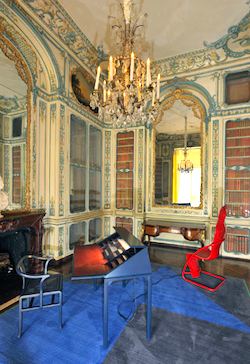 La Nouvelle Athènes, permanent exhibition
Paris Proche et Lointain, Patrick Faigenbaum, February 12
Skilled Arts & Crafts Museum — Musée des Arts et Métiers
Versailles Palace— Château de Versailles
Zadkine (sculpture) Museum & Garden—Musée Zadkine
Closed through February 2012 for maintenance
MUSIC VENUES (POP, ROCK, R&B, JAZZ, CLASSICAL)
Series of intimate recitals and concerts at several locations, including the Jacquemart-André Museum, Salle Gaveau, Salle Cortot, and the Foundation Dosne-Thiers. Please click name for schedule.
14 Coldplay
16-18 Notre-Dame de Paris—Concert Homage
Châtelet Theater Grand Foyer Concerts— Grand Foyer du Châtelet
2  Soirée Classique: Irakly Avaliani, piano; Beethoven, Brahms
1-3   Elisabeth Buffet
4   Medi Christmas Party CANCELLED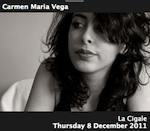 5   Blankass
6   Moriarty
7   L
8   Carmen Maria Vega
9   Nigel Kennedy et Son Groupe
10   Richard Gotainer
10   Red Bull Mini Drome
12   J Cole
13   K's Choice en Acoustique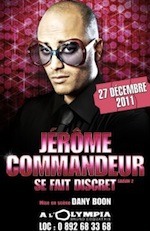 14-30   Audrey Lamy –Derniers Avant Vegas
Olympia Concert Hall— L'Olympia
5,6   Ogres de Barback
12   You and the Night Music
18   Zut
19   Queen Esther Marrow and the Harlem Gospel Singers
20   Michael Gregario
21-30   Dora the Explorer
26   Music
27   Jerome Commandeur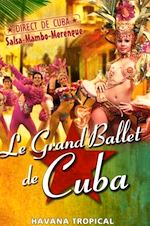 Le Palais des Congrès de Paris
1-3  Ballet Flamenco—Cristina Hoyos
2     Robin des Bois
12   Appel National Pour la Tsedaka
13    Hair
15    Le Grand Ballet de Cuba
17   Orchestre National de France
20 December —01 January   Le Ballet MOÏSSEÏEV
Adam and Eve, opening January 31st
Salle Pleyel (Classical, Jazz & World Music)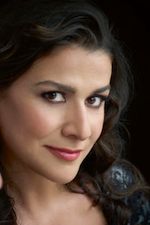 1   Yuga Wang
2, 9, 10, 16   Orchestre Philiharmonique de Radio France

3   Rolando Villazon
4, 7   Cecilia Bartoli
6, 11   Orchestre Colonne
10   Aldo Ciccolini
11   Orchestre National d'Ile de France
13   Les Grandes Figures
14   Prélude
14, 15. 21  Orchestre de Paris
17   Orchestre National du Capitole du Toulouse
19   Orchestre Français des Jeunes
20   Norma de Bellini
23   Les Lumières de la Ville
No December concerts
Through December 11th Disney sur Glace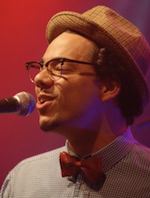 13   Paul Kalkbrenner
15,16   Ben l'Oncle Soul
17   Nolwenn Leroy
20   Shy'm
21   Merry Christmas Gospel Tour
JAZZ CLUBS & CONCERT VENUES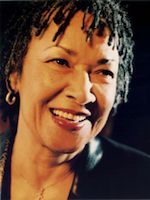 6-10   Chicago Blues Festival
31  Gerry Messon and the Creole Caïmans
AUTHORS, BOOK-SIGNINGS & LITERARY EVENTS
7 Evenings with an Author: Screening of Roth on Roth
No events announced as of publication date
5   Three prize-winning poets read: Amina Said, Vénus Khoury-Ghata and Marilyn Hacker
7   Margo Berdeshevsky, Between Soul and Stone
8   Elena Azzoni, My Year Straight – book signing
12   Piers Faccini and Dom Pinto, acoustic concert
14   The Cinema Suitcase
19   Sure Thing theatre performance, Jacques Lecoq and Lorenza Gentile
8   Denis Hirson will read from his latest book, The Dancing and Death on Lemon Street and Worlds in One Country
No author events scheduled
OPERA, BALLET & THEATRE PERFORMANCES
Opéra Garnier [Palais Garnier]
La Cenerentola: Conductor Bruno Capmpanella, through December 17
Onéguine: Choreographer John Cranko, December 9-30
La Force du Destin – Conductor Philippe Jordan, through December 17
Cendrillon – Choreographer Rudolf Noureev, through December 30
Royal Opera House of Versailles
Amadis de Gaule – Choreographer Natalie van Parys, December 10 and 12
Blanche-Neige – Choreographer Angelin Preljocaj, December 16-23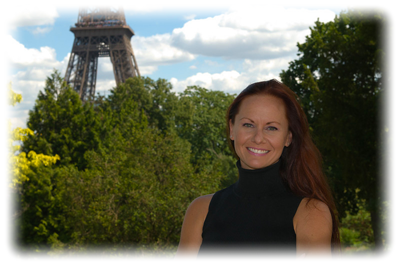 Lisa Buros-Hutchins is the BonjourParis calendar editor and she owns Your Paris Experience, a private travel consultancy offering a wide array of services, from trip itinerary planning and phone consultation to specific itemized services. Please visit Lisa's website for further information. Your Paris Experience is pleased to offer BonjourParis Premium Members a 10% discount on the public price of all services.
Add an event to the calendar:
To notify us of Paris special events you would like featured in this monthly column, please send an email with your notice, links and photos attached by the 15th of the month prior to the event to:  [email protected]. Photos should be low-resolution 72dpi sized at 500 pixels wide to allow cropping.
Would you like to submit a story or request a story topic? Your stories & ideas welcome.
NEW: exclusive content for subscribers in every newsletter. Subscribe for free.

Save 15% on business-class international flights between Paris and New York on OpenSkies, the airline for Smart Flyers, when you subscribe to BonjourParis premium.

Hurry, offer ends Dec. 31, 2011.
Subscribe today, save 15% for up to 4 travelers…click here.