New Books: France Travel Guides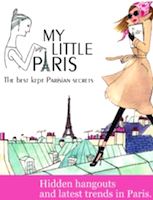 My Little Paris
My Little Paris is the favorite website of Parisian women and their first Paris guide book reveals best-kept secret addresses a traveler would never find without a sister in Paris. Current choices for chic boutiques, perhaps best for those who want to see more than the major department stores and touristic restaurants. Want some salon time? Check. Veggie restaurant tips? Check. Secret boutiques and pop-up shops? Check. Illustrations by Kanako only add to the fun. Great gift for your Parisphile girlfriend.
Rick Steves' Paris 2012
Nov 2011 release: Updated and practical, Rick Steves' books are recommended for first-time visitors and any traveler seeking down-to-earth self-guided tours of Paris major landmarks. Steves is famous for his Louvre museum tour, considered one of the best art guides, and for his rue Cler market tour. Includes day trips to the Palace of Versailles and Reims, and budget hotels and restaurants. A seasoned Paris visitor might want ideas to go deeper in Paris, but this is a solid guide with basics.
Chronicles of Od Paris: Exploring the Historic City of Light
November 2011 release: John Baxter is a favorite of our readers and this guide looks promising. Baxter, who wrote The Most Beautiful Walk in the World: A Pedestrian in Paris, here presents another mix of self-guided walking tours and fascinating historical essays about prominent royals, saints and sinners over 2,000 years. Saint Denis, Heloise and Abelard, Josephine and Napoleon, and George Sand and Frederric Chopin are covered, as are landmarks like the Eiffel Tower and neighborhoods like Montmartre. If you're a Parisphile who likes period maps and French history presented in an entertaining way, this is a great choice.
Frommer's Paris Free and Dirt Cheap
We missed this when it was released in 2010. Don't think this is about only downscale activities; rather, it's a creative presentation of the many activities available for free or peanuts. As our monthly events calendars shows, Paris has something for every traveler and this guide goes beyond the common. Want to see the beehives in Paris? Ride a horse or paddle a kayak? Tour small museums and cultural sites even Parisians don't know about? Visit a private royal residence? Hit a small bar or club where the locals go? This is the book for you. Their claim that it's possible to see Paris for a few euros a day might be true for those who eliminate what we'd call travel basics, but that's a minor gripe.
Fodor's See It France, 4th Edition
August, 2011: This book covers all of France's greatest hits, and does so with a beautifully illustrated design scheme. Sections include chateaus and cathedrals, art, restaurants, bistros and cafes, villages, and detailed maps. The guidebook also places a strong emphasis on being practical, meaning readers get all the logistical and consumer info they need to have a great trip.
Reviewers and critics recognize Fodor's excellence, calling the See It France series one of the best out there:
"In terms of comprehensiveness of coverage, the very accessible format, and the enthusiastic tone, this series remains one of the best on the market." Booklist
"Fodor's super-informative guidebooks are known for accuracy and attention to detail" and the Honolulu Advertiser writes that "See It" is "Widely recognized as the gold standard of mainstream travel."  The Sacramento Bee
Frommer's Brittany With Your Family
(Frommers With Your Family Series)
May 2011: A travel guide for active families who want to cover a lot of Brittany. Author provides tips to see the best of Brittany and includes travel tips from parents to help readers plan their own internatioal travel. Highlights include visiting a lighthouse, a day at a Breton animal farm and more. Includes tips for family amusements and attractions, dining, lodging, photographs, maps and more.
Fodor's Paris 2012 (Full-Color Gold Guides)
August 2011: Another big name in the travel guidebook game is Fodor's 2012 Paris. Complete with an "on the go map" and a full-color design, it offers great insight into the ins and outs of the City of Light.
"The great detail, infectious spirit, and attractive format are distinguishing traits of these guides, which are entries in one of the top series in the business." Booklist
"Always thoughtfully written and easily readable, Fodor's travel guides have become a must-have when traveling to unfamiliar destinations." Mid-South Magazine
Frommer's Paris 2012 (Frommer's Color Complete)
September, 2011: This annual update from an industry leader underlines what it calls the "opinionated reviews" from its "expert writers," with the aim of making the travel guidebook a more interesting and engaging read. Of course, it continues to provide all the nitty-gritty details needed to maximize your Parisian adventure.
Other features include exact prices from hotels and restaurants, full color throughout, a free foldout map and a list of useful words and phrases for those who haven't yet mastered le français.
The Little Black Book of Paris, 2012 edition
Released October, 2011: This sleek guide to the City of Light and beyond has 8 maps and details to help you locate landmarks, arts and entertainment venues, restaurants, cafés, hotels, chic shops and hip after-dark stops, with extra coverage of Top Picks attractions. Kindle and print versions.
August, 2011: This is the first foray by Footprints into a travel guide with kids for the region. It places special emphasis on the area's celtic heritage and has exceptionally numerous, appealing and large photographs and maps in addition to all the standard travel guide info.
Other features include tips on where to eat and sleep on a budget, a Family Favorites section that highlights playgrounds, bike trails and other active pastimes, fun suggestions for any type of weather and pointers for getting off the well-trod tourist tracks. Here's what reviewers wrote about this book:
"One of those rare finds: a practical family guide as well as an entertaining read." The Independent on Sunday
"The perfect book to have to hand when planning your family's annual holiday." Junior magazine
September, 2011: The third edition by popular travel writer Andy Herbach, who dives deeper into Paris with this latest guide. We like the walking tours and day plans for Paris, but also his ideas for hip bars and clubs, markets and restaurants with a view. His hotel and restaurant choices are decent, though perhaps his Eating and Drinking in Paris, 5th edition guide is a better choice for such recomendations. Plenty of helpful maps included plus weekend or overnight trips from Paris.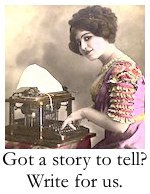 Subscribe for
FREE

weekly newsletters with subscriber-only content.
BonjourParis has been a leading France travel and French lifestyle site since 1995.
Readers' Favorites: Top 100 Books, imports & more at our Amazon store
Thank you for using our link to Amazon.com…we appreciate your support of our site.
Leave a reply
Your email address will not be published. Required fields are marked *