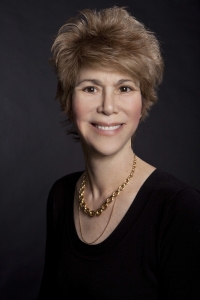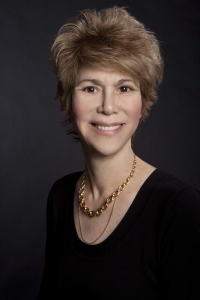 April in Paris is revered in song and dance and in practice, and this year's weather has been incredible with practically no rain and relatively little need for umbrellas. But, I'm not there. Rather, I'm sitting at my desk in Washington, D.C., watching sheets of rain cascade down the windows.
The pack-layers-be-prepared-for-all-seasons mantra of Bonjour Paris couldn't be more appropriate in the nation's capital. The temperature has ranged from the mid-80s to the low 40s. There's been flooding on the Potomac, which isn't nearly as wide in Washington as the Seine in Paris. A group of waterfront restaurants in Georgetown had to close their terrace areas because they were flooded and who wants to wade through water for al fresco dining?
The weather gods appear to lack compassion. But, rain or shine and politics be damned, I'm in D.C. because it's Passover, Easter, a granddaughter's birthday and that's what expats (who can) try to do. I've been lucky enough to be able to do so since I moved to Paris.
As many times as I make the commute from one capital city to the other, I realize how very much more French I've become in my attitude towards living and life.
I'm used to the métro, but when Washington began construction of its own subway in 1969, a conscious decision was made not to have it go into Georgetown and some other parts of northwest Washington. No one anticipated that Greater Washington would become the second most congested city—in a good year, it's only the third most—in the United States.
Another disconnect: the apartment building where I stay when I'm in Washington was constructed in the 1960s. There's nothing beautiful about it. Baron Haussmann wouldn't approve and would do more than wrinkle his nose. It has the same feel about it as the Tour Montparnasse. It's better to be inside and enjoy the views than to have to look at it. Don't get me wrong, it's very nice, but its lobby is so large that it would qualify as a ballroom if it were in France.
There's an active committee trying to see that people get to know one another, since there are approximately 250 apartments and the tenants range from people who moved into the building when it was first constructed to substantially younger ones who work out in the (terrific) gym and swim laps in the nearly Olympic-sized pool.
As the apartments turn over, for obvious reasons, empty-nesters are downsizing and moving into the building. Many of them are gutting the apartments, so no one is surprised when construction is taking place above, below or to all sides of you. After the apartment is finished, it's not unusual to be invited to take a full tour of the renovated digs. This is so very American. No one would ever ask to see a French person's bedroom. It's considered an invasion of privacy and their personal space.
All of this building's occupants were invited to assemble in the lobby, carting their favorite beverage for a meet and greet social hour. It's probably a good idea, but it's an enigma to me since I've met only a few people in my Paris apartment building and have been in perhaps three apartments in all of the years I've been in residence. Yes, we did meet in the entryway to celebrate the 100th anniversary of the building, but the gathering lasted all of ten minutes before people dashed home. They'd done their duty and voilà et au'voir.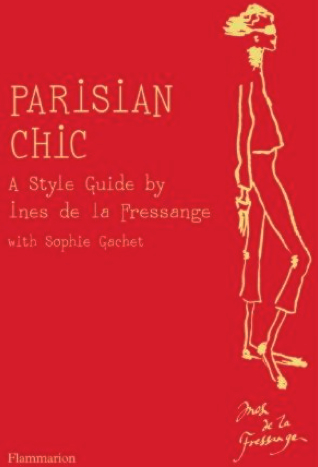 Inès de la Fressange [author of the very current bestselling Parsian Chic: A Style Guide] rented an apartment in the buidling for a couple of years before buying one across the street. Her kitchen was visible from my apartment, and I got to know her son and his caregiver from a distance. I even saw one of France's icons sitting at the kitchen table drinking coffee and smoking. The thought of knocking on her door with a welcome basket was simply de trop. In Washington, not welcoming a new neighbor would be considered rude. But then, there are so few apartments in my Paris building that it changes the equation. And, there's certainly no pool, not to mention a work-out area.
The other night a friend and I had the best dinner I'd ever had in the Washington area. Yannick Cam, who introduced nouvelle cuisine to Washington in 1979, really made our meal in all senses. The dinner was superb, but the service was a bit iffy. Not that everyone wasn't really trying, but they lacked the professionalism that waiters in first-rate Paris restaurants have. And the wine list was an eye-opener. A moderately priced bottle of wine cost more than $80 (and there were darn few of them) and that didn't include tax or tip. The dinner was definitely expensive, but worth every penny, most especially because it wasn't my penny. My foodie friend was treating.
Cam has always been one of my culinary heroes. He was among the first French chefs to move here and raised the bar when it came to cooking. When he came to the table, I started chattering in French. He responded in English and told me how he no longer returns to France. Cam doesn't like the changes that have taken place since his departure and if he wants to see a friend or colleague, he knows they'll show up in the D.C. area sooner than later.
As his staff left, each one said, "Night, chef." But not one shook his hand nor vice versa. When I questioned him about this, he was firm in saying we're not in France and it's simply not done.
So, while I've become French (or rather, an American who lives in France), Cam has become very American and likes it that way. He is very happy being an American—and I'm happy he's cooking at the Bistro Provence just a couple of miles from where I stay. But it makes me wonder. I wish I were as content as he is in America when I am in the U.S. For reasons of his own Yannick Cam just turned his back on France and has no regrets. I can't do that. I'll spare you the "citizen of the world" business. But it is not always easy having one foot here and one foot there and a heart that's always in France.
A fact of life, my life, and nothing worth complaining about.
(c) Paris New Media, LLC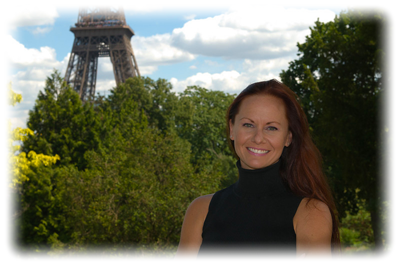 Relax and remove the stress of planning your perfect Paris visit—let a dynamo Lisa Buros-Hutchins of Your Paris Experience arrange anything and everything, including planning your honeymoon and/or making dinner reservations. Nothing is beyond her. Say Bonjour Paris referred you and put her to the test of makin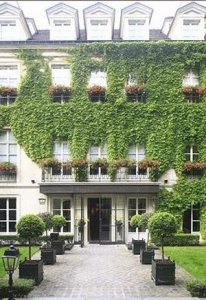 g your stay perfection.
Le Pavillon de la Reine is an exclusive hotel with just 54 individuallly designed suites, each with free WiFi, air conditioning, flat-screen TV, cable and mini-bar. Located adjacent to former palace Place des Vosges in the chic Marais, it's an elegant quiet corner in the heart of the city. Please consider booking your hotel stay through our partner, Booking.com, part of Priceline.com—if you find the same room for less, Booking.com guarantees to match the price! Booking.com with your guaranteed lowest price.
Yes, we've got it and our readers love this "must-have" bestselling book for any woman of any age who wants to add a touch of Paris to her own style without taking herself too seriously. Get it: Parsian Chic: A Style Guide
Leave a reply
Your email address will not be published. Required fields are marked *