How Times Have Changed When Talking Turkey in France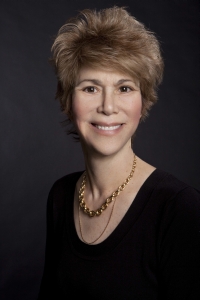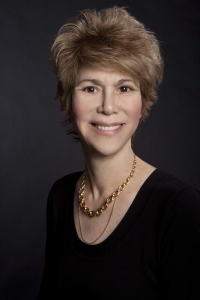 Ah, it seems like yesterday, but it wasn't. To be precise, it was twenty years ago. Being a good American, there was no way that I wasn't going to celebrate Thanksgiving. It was the one holiday where we'd get together, eat too much, laugh and have a good time.
Of course, getting up at the crack of dawn in the U.S. so the bird would be ready before noon was kind of a pain, but Thanksgiving and the NFL football games went hand in hand. It seems distant now, but that was the way it was in those days when I lived in Washington.
After Victor and I moved into our new Paris apartment, we decided to invite our American friends to come and celebrate, which (for Americans) falls on the fourth Thursday of November unlike Canada where it falls on the second Monday of October. We included some French friends who thought it was more than a strange meal and a stranger ritual.
All I knew was that I was hell-bent on having a turkey dinner with all the trimmings. What I didn't anticipate was that we could have gone to the most expensive restaurant in Paris and eaten for less than that dinner cost, but we wouldn't have feasted on turkey—and please don't say "so what?" In those days, it mattered.
Being of the Butterball generation, it didn't occur to me that chemically treated über humongous birds simply didn't exist in France. I went to the butcher only to be told that it was impossible to buy a turkey large enough to feed twenty people before Christmas.  Didn't I understand these were free-range birds and weren't going to grow large enough just because I wanted one?
OK, that was no problem. Being resourceful and being able to add, I ordered two turkeys. Defeat would not be mine. Oh, how I wish I hadn't been able to add when the bill was presented. It was nearly $125. Were the birds stuffed with gold?
By the time the fixings were purchased (what do you mean one can of Ocean Spray cranberries costs $6?), it was time to contemplate taking out a loan. But defeat would not be mine: a tube of Ocean Spray cranberry sauce on a plate, with the marks from the can looking like ribs, is a sine qua non of Thanksgiving, particularly if no one eats it and it is thrown out whole.
I won't bore you with what it cost to import enough pecans to make a sticky and gooey pie. It was sheer determination… defeat would not be mine. Ah, hmmm. That was until I picked up the fowl that morning only to realize there was zero way both could possibly fit in one oven, especially ours which was French and small.
That was the year of our becoming extremely friendly with the concierge of our building. We usurped that oven and shuttled up and down five floors so we could baste both turkeys. Each time we went down to the ground floor apartment, we took a bottle of wine. After all, that was only polite.
Dinner was a roaring success. In fact, it was the best Thanksgiving we ever had as twenty people were stuffed into our dining area, which usually seats eight.
I went to bed with a headache that night, undoubtedly from the stress of cooking for so many people and the fact that the guests each brought a lovely bottle of wine—and there was no way we could insult anyone by not drinking all of them.
Since this wasn't a French holiday, dinner didn't begin until 8 p.m. By the time it ended after midnight (thank goodness someone brought a bottle of first-rate cognac), I wondered how our guests were going to be able to work the next day.
But this being France, the only one who had a real hangover was I. And clearly it was due to the fact that I refused to go to bed until all of the dishes, glasses and silver were washed and put away.
Happily, Thanksgiving comes only once a year—it takes that long to recover. But that evening was one I'll never forget.  Nor will our guests and the concierge who's still talking about it:
Vivent les Américains (even if they are crazy).
(c) Paris New Media, LLC
Readers are constantly asking me for authentic and out of the ordinary experiences when they come to Paris. Experience Paris – our newest travel partner – can arrange unique experiences in Paris and throughout France. When you contact Larry, please say, "Karen sent you" and use the code BJ001.
And — when feeling decadent, I order:
zChocolat: "World's Finest Chocolates by World-Champion Chocolatiers." zChocolat's selection is handmade by world-champion French chocolatiers following a 400-year-old tradition of passion and zealous adherence to purity. A single bite is an instant of pure seduction and sensory bliss one has never experienced before.
Leave a reply
Your email address will not be published. Required fields are marked *