Giverny Impressionism Museum: Clark Exposition Until October 2011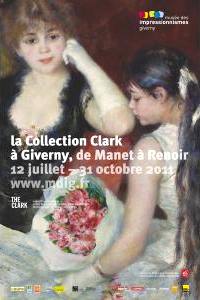 Of course in your life you've seen a lot of memorable art exhibits. If you're living in or visiting culture-conscious France you almost surely have seen or are going to see more than most. Chances are, however, that you rarely will see one as memorable and artistically exceptional as the exhibition of French chef-d'oeuvres from the American
Sterling and Francine Clark Institute
on display until October 31 at the
Musée des Impressionismes
in Claude Monet's home village of Giverny. Literally, the exhibition is awash with absolutely top-class and seldom-seen works by Renoir, Sisley, Degas, Manet, Pissarro, Toulouse-Lautrec and Caillebotte, among others, and is well on the way to setting attendance records at the museum only a bit more than a month into its four-month run. Even the most touted exhibitions of great painters usually will display a lot of their works, mostly good but also some of lesser quality. Indeed, the latter often are there simply because they were done by the artist in question and bear his or her signature. What's notable about the Clark exhibition in Giverny is the superb quality of each work being shown. That's because Sterling Clark, the American multimillionaire collector to whom the paintings belonged and which now are in the trust of the art institute and museum he and his French wife, Francine, founded in Williamstown, Massachusetts before his death in 1955, had an iron-clad rule about what he collected. Just before World War I he had been tricked by alleged experts into purchasing some artworks deemed to be unique and in mint condition. Eventually, however, they turned out to be mere retouched copies. Once burned, ever careful. After that, for all his purchases he relied only on his own and his wife's severe but generally unerring artistic judgments plus those of some trusted friends. It was a good decision and the exhibition in Giverny proves just how good those judgments and choices were. Although he was not the first American collector attracted by the precedent-breaking work of the French impressionists and their epoch, he was one of the first. He also was one with a particular penchant for paintings by August Renoir. But even then he was picky and turned down a lot of chances to purchase Renoirs and works by other noted artists that he didn't consider up to his taste or standards. The result: of the more than 70 Clark collection paintings on display in Giverny, no less than 20 are superb Renoirs rarely on view except in Williamstown.     His wife, Francine, a one-time French actress, shared both his passions and his good judgment. For instance, it was at her insistence, despite his own initial hesitations, that he acquired the Toulouse-Lautrec paintings on view in Giverny. Of course, you need more than good judgment and passion to amass a collection of Clark's quality. You need money, a lot of money. Luckily, Sterling Clark had it from birth. Born in 1877 into an artistically oriented and immensely rich family (his grandfather was a co-founder of the Singer sewing machine empire, the world's leading sewing machine producer in the 19th century), he grew up in a family home in Cooperstown, New York, already studded with paintings by old masters. He was not, however, just an idle rich kid. He went to the best schools, earned a civil engineering degree in 1899, immediately entered the army, served in China during the Boxer Rebellion and, after leaving the army in 1906, returned to China three years later as head of a scientific expedition. That experience provided him the material to write a book in 1912 about those travels. After China, instead of returning to New York, he opted to settle in Paris. That's where he met and eventually married Francine and began, as his parents had done, acquiring paintings, mostly old masters, to decorate their home in the French capital's chic 16th arrondissement. The outbreak of France's war with Germany in 1914 led the Clarks to return to the United States with their paintings but, when America entered the war in 1917, he rejoined the army and, because of his knowledge of France and his French language skills, was sent back there as an American liaison officer with the French forces. After the war the Clarks retained residences in both the United States and France and, until their deaths (his in 1956 and hers in 1960), they devoted much of their time to the creation and management of their museum and art institute in Williamstown. Oddly enough, the Musée des Impressionismes in Giverny originally was built in 1992 and operated by its founders, Mr. and Mrs. Daniel Terra, as a museum devoted to the display of paintings by American Impressionist painters, most of whom had been inspired or influenced in one way or another by the French impressionist movement. The Terras, Chicago-based art collectors in their own right and owners of an immense number of works by notable American Impressionists, located their museum just a five-minute walk from the house and
SUBSCRIBE
ALREADY SUBSCRIBED?
BECOME A BONJOUR PARIS MEMBER

Gain full access to our collection of over 5,000 articles and bring the City of Light into your life. Just 60 USD per year.

Find out why you should become a member here.

Sign in

Fill in your credentials below.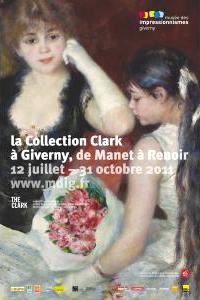 Of course in your life you've seen a lot of memorable art exhibits.
If you're living in or visiting culture-conscious France you almost surely have seen or are going to see more than most.
Chances are, however, that you rarely will see one as memorable and artistically exceptional as the exhibition of French chef-d'oeuvres from the American Sterling and Francine Clark Institute on display until October 31 at the Musée des Impressionismes in Claude Monet's home village of Giverny.
Literally, the exhibition is awash with absolutely top-class and seldom-seen works by Renoir, Sisley, Degas, Manet, Pissarro, Toulouse-Lautrec and Caillebotte, among others, and is well on the way to setting attendance records at the museum only a bit more than a month into its four-month run.
Even the most touted exhibitions of great painters usually will display a lot of their works, mostly good but also some of lesser quality. Indeed, the latter often are there simply because they were done by the artist in question and bear his or her signature.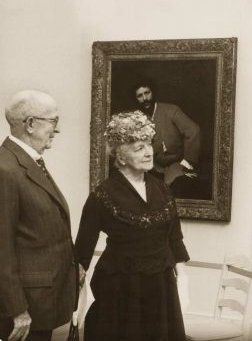 What's notable about the Clark exhibition in Giverny is the superb quality of each work being shown. That's because Sterling Clark, the American multimillionaire collector to whom the paintings belonged and which now are in the trust of the art institute and museum he and his French wife, Francine, founded in Williamstown, Massachusetts before his death in 1955, had an iron-clad rule about what he collected.
Just before World War I he had been tricked by alleged experts into purchasing some artworks deemed to be unique and in mint condition. Eventually, however, they turned out to be mere retouched copies.
Once burned, ever careful. After that, for all his purchases he relied only on his own and his wife's severe but generally unerring artistic judgments plus those of some trusted friends.
It was a good decision and the exhibition in Giverny proves just how good those judgments and choices were.
Although he was not the first American collector attracted by the precedent-breaking work of the French impressionists and their epoch, he was one of the first. He also was one with a particular penchant for paintings by August Renoir. But even then he was picky and turned down a lot of chances to purchase Renoirs and works by other noted artists that he didn't consider up to his taste or standards.
The result: of the more than 70 Clark collection paintings on display in Giverny, no less than 20 are superb Renoirs rarely on view except in Williamstown.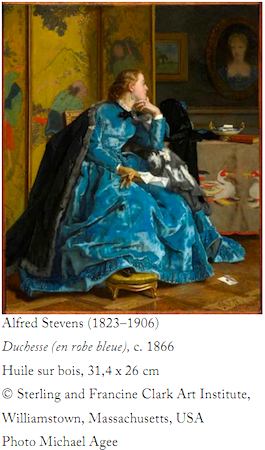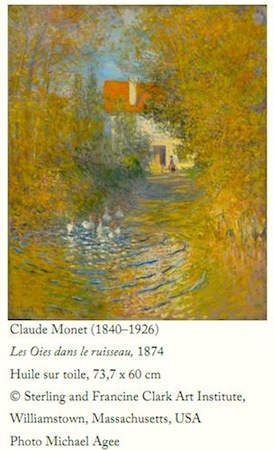 His wife, Francine, a one-time French actress, shared both his passions and his good judgment. For instance, it was at her insistence, despite his own initial hesitations, that he acquired the Toulouse-Lautrec paintings on view in Giverny.
Of course, you need more than good judgment and passion to amass a collection of Clark's quality. You need money, a lot of money. Luckily, Sterling Clark had it from birth.
Born in 1877 into an artistically oriented and immensely rich family (his grandfather was a co-founder of the Singer sewing machine empire, the world's leading sewing machine producer in the 19th century), he grew up in a family home in Cooperstown, New York, already studded with paintings by old masters.
He was not, however, just an idle rich kid. He went to the best schools, earned a civil engineering degree in 1899, immediately entered the army, served in China during the Boxer Rebellion and, after leaving the army in 1906, returned to China three years later as head of a scientific expedition. That experience provided him the material to write a book in 1912 about those travels.
After China, instead of returning to New York, he opted to settle in Paris. That's where he met and eventually married Francine and began, as his parents had done, acquiring paintings, mostly old masters, to decorate their home in the French capital's chic 16th arrondissement.
The outbreak of France's war with Germany in 1914 led the Clarks to return to the United States with their paintings but, when America entered the war in 1917, he rejoined the army and, because of his knowledge of France and his French language skills, was sent back there as an American liaison officer with the French forces.
After the war the Clarks retained residences in both the United States and France and, until their deaths (his in 1956 and hers in 1960), they devoted much of their time to the creation and management of their museum and art institute in Williamstown.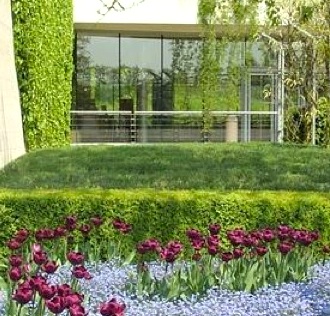 Oddly enough, the Musée des Impressionismes in Giverny originally was built in 1992 and operated by its founders, Mr. and Mrs. Daniel Terra, as a museum devoted to the display of paintings by American Impressionist painters, most of whom had been inspired or influenced in one way or another by the French impressionist movement.
The Terras, Chicago-based art collectors in their own right and owners of an immense number of works by notable American Impressionists, located their museum just a five-minute walk from the house and gardens of Claude Monet, generally considered the father of French Impressionism, precisely to increase the still-sparse knowledge in France of that shared heritage.
Little by little, however, after Dan Terra's death in 1996, his Chicago-based foundation's directors lost Terra's sense of mission for the museum in France. As a result, in 2009, they relinquished, for one symbolic euro, management of the museum and its properties to a consortium of French governmental and cultural organizations.
That explains how a museum designed to display American impressionism to the French wound up this year displaying essentially French impressionism to vast numbers of visiting Americans.
But it could not have been done better.
PRACTICAL INFORMATION:
Musée des impressionnismes Giverny
99, rue Claude Monet 27620 Giverny
Tél: 02 32 51 94 65 
Open: Daily 10am-6pm; last entry 5:30pm  April 1-Oct. 31, 2011; open public holidays
Admission: €6.50 adults with discounts at site. First Sunday of each month is free
Drive: Less than 1 hour from Paris via A13 to Vernon, then Giverny (map at site)
Rail:  Paris Gare St. Lazare to Rouen; exit at Vernon, local transit (bus, taxi or bike rental) or walk to Giverny
Accessibility: Museum has good access for persons with reduced mobility
Dining: on-site at La Terra, lunch/tea salon open afternoons
Vernon Tourist Information
Getting from Vernon to Giverny (4.5 km): taxi, city bus or rent a bike near the Vernon train station. Taxi will cost you under €15 each way (2011 prices); the gift shop will call for your return taxi if you wish. In Vernon, stop by the Vernon Tourist Information center for current bus, bike and taxi fares.
To see Monet in Paris:
Musée Marmottan
Musée de l'Orangerie
Musée d'Orsay
PHOTO CREDITS:
Museum photo ©Le Figaro; all other photos courtesy of ©Sterling & Francine Clark Art Institute
Robert Korengold has written many stories for BonjourParis, most recently Arles Photography Exhibit: Robert Capa's Recovered War Photographs
Grab your own free subscription to BonjourParis & be first to receive Wednesday & Sunday newsletters linked to 50 original stories monthly with travel tips & the latest from France. Since 1995, BonjourParis has been your most complete online France travel & Francophile lifestyle eZine. RSS feed available.
If it's at Amazon.com, you can get it at our Amazon.com Boutique with new items added weekly. Same competitive prices and speedy delivery & your purchases support costs of keeping BonjourParis your most complete online France travel resource.
Search hint: start at the back pages for the most recent stock.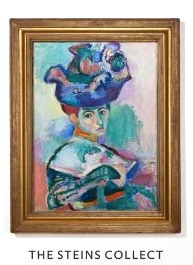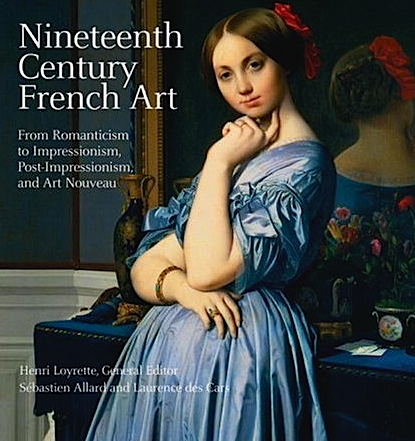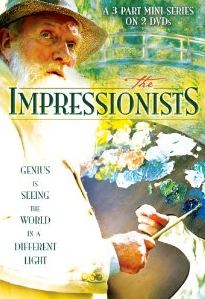 1. The Steins Collect: Matisse, Picasso, and the Parisian Avant-Garde [June 2011 release]
2. Nineteenth Century French Art: From Romanticism to Impressionism, Post-Impressionism, and Art Nouveau
3. DVD: The Impressionists Award-winning BBC series plus a 55-minute bonus documentary "Claude Monet: Painter of Light."

Be smart! Reserve your hotel at Booking.com…then keep shopping online & if you find a better rate for the same deal, contact Booking.com for your BEST PRICE MATCH GUARANTEE.
Bookmark this link & use it everytime you shop so your preferences are stored & deals are updated when you return: Booking.com.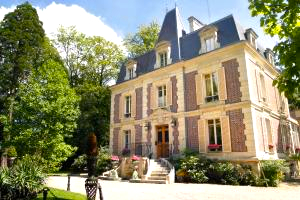 Hôtel Les Jardins d'Epicure is a 3-star hotel just a short scoot from Giverny perfect for an overnight countryside getaway from Paris. Just 18 elegant suites in 3 charming buildings, including the former stables. Free Wi-Fi; free parking. Handicapped accessible suites available. Every suite has a unique decor with all modern facilities. Outdoor shaded terrace dining; on-site restaurant serves locally-sourced refined cuisine. Wellness center has pool, Jacuzzi, sauna and hammam. Part of the Châteaux et Hôtels Collection.

One-stop shopping for car rental & international air travel deals:
Car rentals at competitive rates, no drop fees & a 5% discount for BonjourParis.com readers who use OUR link. Bookmark & always use this AUTO EUROPE CAR RENTAL LINK link so your preferences are stored & new deals added for return visits.
Don't overlook Auto Europe for international flights–bookmark & always use this Auto Europe Flights link for updated deals based on your preferences.
More in Art, artists, Clark, day trips from Paris, France artists, French artists, French history, French tourism, Giverny, giverny musee, giverny musee impres, giverny museum, Impressionism, Impressionist, Impressionist art, Paris art exhibits, Paris art museums, Paris artists
---
---