French News: Strauss-Kahn, IMF, Lagarde, French Open, Drought, Politics
The news from France is rarely dull these days. Could there be a full moon? Politics With Dominique Strauss-Kahn out of the running for the French Presidential elections in 2012, it's a whole new race. Experts are predicting there's going to be a primary between the Socialist candidates and that by no means is President Nicolas Sarkozy a shoo-in for a second term. The IMF Christine Lagarde looks as if she'll be the next head of the IMF. She's been doing a worldwide lobbying tour for the position. The French Finance Minister stated Friday she'll continue the policies previously established by the International Monetary Fund. Ms. Lagarde has been criticized for her decision to refer a
protracted case pitting the French state against Bernard Tapie
, businessman and politician, who dabbles in television acting, to an arbitration panel. Questions have been raised about Lagarde's role in obtaining arbitration in 2008 for Tapie, who won 285 million euros ($449 million) as compensation for the mishandling of the sale of sportswear maker Adidas. As of Friday, the case has been postponed until July 8. Ms. Lagarde denies any wrongdoing. Syria According to the
Christian Science Monitor
, with thousands of Syrians fleeing to Turkey, fearing increased attacks by government forces, Europe is intensifying diplomatic pressure on
President Bashar al-Assad
' s regime. It's calling for him to cease using violence against civilians. Supported by Germany and Portugal, the UK and France have drafted a UN Security Council resolution condemning Syria's suppression of pro-democracy protests. But it is not calling for military action or additional sanctions. While Europe is taking the lead on rallying international response to the Middle East uprising, many analysts say the West is being cautious about moving militarily against Syria because of its strategic importance in the region. The Drought The French government announced on Thursday that it will spend between 500 million and 1 billion euros ($725 million-$1.45 billion) to help farmers affected by a
spring drought
that has parched fields and shrunk the supply of animal fodder. President Nicolas Sarkozy said during a visit to western France, the hardest hit region, that the support would include exemptions from land tax worth about 300 million euros and 200 million euros in compensation from an agriculture disaster fund. Farmers would have a one-year postponement to repay the loans for the government aid they've received. Air France
Air France Airbus 380
made its debut between Paris and Washington-Dulles on June 7th and will use this 538-seat plane on its San Francisco run during the summer. The double-decker aircraft features three to four classes of service, spacious cabins, a sophisticated lighting system synchronized with time zone changes, an art gallery, six bars and extensive on-demand entertainment programming. 

The aircraft has reduced CO2 emissions (20 percent less fuel burned compared to an A330) and is supposed to be the quietest aircraft in its category. Air France is doing this in collaboration with Delta via a joint venture. French Open Tennis If you were at the French Open tournament at Roland Garros (or watching it on TV), which ended last Sunday, you would have seen some of the most exciting tennis anywhere. Rafael Nadal won in a near death competiton against Roger Federer. In the women's tournament, Li Na, who had never won a clay-court title before, became China's first Grand Slam winner. Office Romances in France According to
Reuters
, a survey released after the arrest of former IMF head Dominique Strauss-Kahn on sex assault charges has generated a broad debate in France about sex and politics and the line between public and private life. It also showed that one in ten respondents use the Internet during office hours to flirt. The poll backs up a trend across the developed world where many meet their long-term partners in the office. This is undoubtedly due to working longer hours, plus Internet availability and social media sites that facilitate online flirting. "Workplace life has long been considered a neutral zone, out of bounds to feelings and love. Frankly, it's actually more like a bar or a nightclub, a place that helps people meet up," stated Ronan Chastellier, a sociologist, who presented the survey. The poll found that 31 percent of respondents, or roughly one in three, admitted to a consensual workplace encounter but that 63 percent of those who did, or roughly two in three of them, described it as a fleeting affair. Only 17 percent of those who hooked up were happy to go public with it at work; 22 percent kept quiet and six percent quit their job to avoid any conflict of interest. The rest mostly ended up in different workplaces, but not because of fear of reprisal. Hamsters
France was chastised
Thursday for not taking proper care of its hamsters. The Court of Justice in Luxembourg, the European Union's highest court, ruled Thursday that France had failed to protect the Great Hamster of Alsace, sometimes known as the European hamster, the last wild hamster species in Western Europe. If France does not adjust its agricultural and urbanization policies sufficiently to protect it, the court said, the government will be subject to fines of as much as $24.6 million. ….as the world turns. © Paris New Media, LLC
[email protected]
Not yet subscribed to BonjourParis? Please help yourself to a 
free subscription
for travel stories, news from France & French lifestyle stories for Francophiles & travelers delivered to your in-box twice weekly. A Paris hotel we think you'd like to know about . . .
SUBSCRIBE
ALREADY SUBSCRIBED?
BECOME A BONJOUR PARIS MEMBER

Gain full access to our collection of over 5,000 articles and bring the City of Light into your life. Just 60 USD per year.

Find out why you should become a member here.

Sign in

Fill in your credentials below.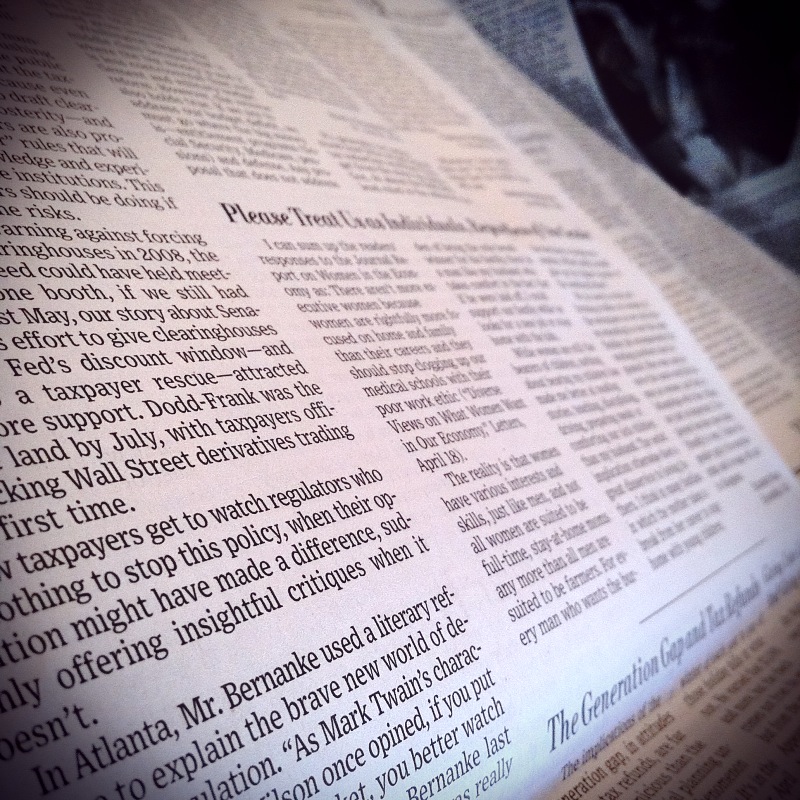 The news from France is rarely dull these days. Could there be a full moon?
Politics
With Dominique Strauss-Kahn out of the running for the French Presidential elections in 2012, it's a whole new race. Experts are predicting there's going to be a primary between the Socialist candidates and that by no means is President Nicolas Sarkozy a shoo-in for a second term.
The IMF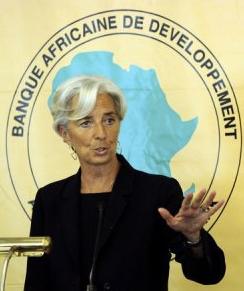 Christine Lagarde looks as if she'll be the next head of the IMF. She's been doing a worldwide lobbying tour for the position. The French Finance Minister stated Friday she'll continue the policies previously established by the International Monetary Fund.
Ms. Lagarde has been criticized for her decision to refer a protracted case pitting the French state against Bernard Tapie, businessman and politician, who dabbles in television acting, to an arbitration panel.
Questions have been raised about Lagarde's role in obtaining arbitration in 2008 for Tapie, who won 285 million euros ($449 million) as compensation for the mishandling of the sale of sportswear maker Adidas. As of Friday, the case has been postponed until July 8. Ms. Lagarde denies any wrongdoing.
Syria
According to the Christian Science Monitor, with thousands of Syrians fleeing to Turkey, fearing increased attacks by government forces, Europe is intensifying diplomatic pressure on President Bashar al-Assad' s regime. It's calling for him to cease using violence against civilians.
Supported by Germany and Portugal, the UK and France have drafted a UN Security Council resolution condemning Syria's suppression of pro-democracy protests. But it is not calling for military action or additional sanctions.
While Europe is taking the lead on rallying international response to the Middle East uprising, many analysts say the West is being cautious about moving militarily against Syria because of its strategic importance in the region.
The Drought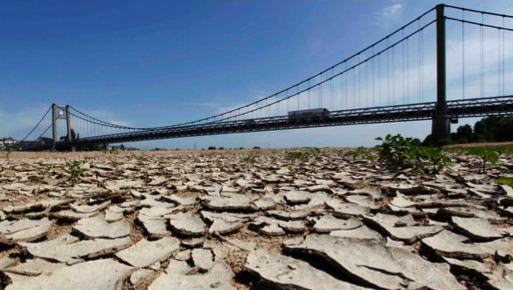 The French government announced on Thursday that it will spend between 500 million and 1 billion euros ($725 million-$1.45 billion) to help farmers affected by a spring drought that has parched fields and shrunk the supply of animal fodder.
President Nicolas Sarkozy said during a visit to western France, the hardest hit region, that the support would include exemptions from land tax worth about 300 million euros and 200 million euros in compensation from an agriculture disaster fund. Farmers would have a one-year postponement to repay the loans for the government aid they've received.
Air France
Air France Airbus 380 made its debut between Paris and Washington-Dulles on June 7th and will use this 538-seat plane on its San Francisco run during the summer. The double-decker aircraft features three to four classes of service, spacious cabins, a sophisticated lighting system synchronized with time zone changes, an art gallery, six bars and extensive on-demand entertainment programming. 

The aircraft has reduced CO2 emissions (20 percent less fuel burned compared to an A330) and is supposed to be the quietest aircraft in its category. Air France is doing this in collaboration with Delta via a joint venture.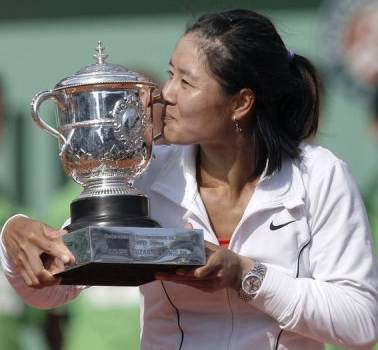 French Open Tennis
If you were at the French Open tournament at Roland Garros (or watching it on TV), which ended last Sunday, you would have seen some of the most exciting tennis anywhere. Rafael Nadal won in a near death competiton against Roger Federer.
In the women's tournament, Li Na, who had never won a clay-court title before, became China's first Grand Slam winner.
Office Romances in France
According to Reuters, a survey released after the arrest of former IMF head Dominique Strauss-Kahn on sex assault charges has generated a broad debate in France about sex and politics and the line between public and private life. It also showed that one in ten respondents use the Internet during office hours to flirt.
The poll backs up a trend across the developed world where many meet their long-term partners in the office. This is undoubtedly due to working longer hours, plus Internet availability and social media sites that facilitate online flirting.
"Workplace life has long been considered a neutral zone, out of bounds to feelings and love. Frankly, it's actually more like a bar or a nightclub, a place that helps people meet up," stated Ronan Chastellier, a sociologist, who presented the survey.
The poll found that 31 percent of respondents, or roughly one in three, admitted to a consensual workplace encounter but that 63 percent of those who did, or roughly two in three of them, described it as a fleeting affair.
Only 17 percent of those who hooked up were happy to go public with it at work; 22 percent kept quiet and six percent quit their job to avoid any conflict of interest. The rest mostly ended up in different workplaces, but not because of fear of reprisal.
Hamsters
France was chastised Thursday for not taking proper care of its hamsters. The Court of Justice in Luxembourg, the European Union's highest court, ruled Thursday that France had failed to protect the Great Hamster of Alsace, sometimes known as the European hamster, the last wild hamster species in Western Europe. If France does not adjust its agricultural and urbanization policies sufficiently to protect it, the court said, the government will be subject to fines of as much as $24.6 million.
….as the world turns.
© Paris New Media, LLC
Not yet subscribed to BonjourParis? Please help yourself to a free subscription for travel stories, news from France & French lifestyle stories for Francophiles & travelers delivered to your in-box twice weekly.
A Paris hotel we think you'd like to know about . . .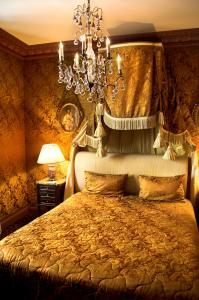 L'hotel is a sophisticated 4-star hotel in the Left Bank where Oscar Wilde lived and wrote. Located in the cultural and historic district of Saint-Germain-des-Prés, suites are air-conditioned with satellite TV, DVD/CD and free WI-FI internet access. Of course in the area you have fabulous shopping, restaurants/bars, cinema and landmarks like Musee d'Orsay, le Louvre, St. Michel/Latin Quarter and the Seine are very near. The on-site restaurant, le Restaurant, serves delicate, seasonal French cuisine awarded a Michelin star. Do not miss the bar, which is open late. Métro: St. Germain with taxi stand near.
Please review the thousands of hotels represented by Booking.com, a Priceline company with this guarantee: if you book a stay and later find the same room priced for less, Booking.com will match the price. To read more about L'Hotel or the price guarantee, please click here: BOOKING.COM.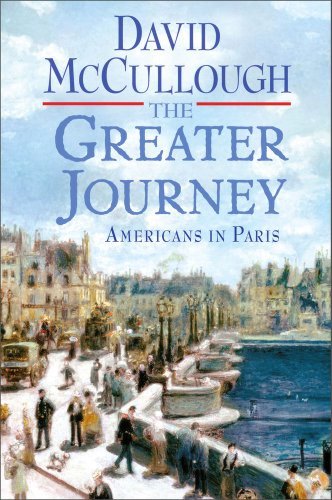 NY Times bestseller [June 2011] about Americans in Paris is quite popular with BonjourParis readers . . .
The Greater Journey by David McCullough is the enthralling, inspiring—and until now, untold—story of the adventurous American artists, writers, doctors, politicians, architects, and others of high aspiration who set off for Paris in the years between 1830 and 1900, ambitious to excel in their work. After risking the hazardous journey across the Atlantic, these Americans embarked on a greater journey in the City of Light. Most had never left home, never experienced a different culture. None had any guarantee of success. That they achieved so much for themselves and their country profoundly altered American history. Read fascinating stories about a Who's Who list of Americans in France:  Elizabeth Blackwell, the first female doctor in America; Charles Sumner, who enrolled at the Sorbonne because of a burning desire to know more about everything. There he saw black students with the same ambition he had, and when he returned home, he would become the most powerful, unyielding voice for abolition in the U.S. Senate, almost at the cost of his life. James Fenimore Cooper and Samuel F. B. Morse, worked unrelentingly every day in Paris, Cooper writing and Morse painting what would be his masterpiece. From something he saw in France, Morse would also bring home his momentous idea for the telegraph. Pianist Louis Moreau Gottschalk from New Orleans launched his spectacular career performing in Paris at age 15. Medical student Oliver Wendell Holmes; writers Ralph Waldo Emerson, Nathaniel Hawthorne, Mark Twain, and Henry James all grew in Paris; painters Mary Cassatt and John Singer Sargent, two of the greatest American artists ever, flourished in Paris.
To order this book (currently offered at a substantial discount) or to view carefullly chosen items for travelers and Francophiles, please shop our Amazon.com French Marketplace.
More in Air France, Bonjour Paris, Christine Lagarde, Drought in France, DSK, French Open, French Open Tennis, French politics, French president, IMF, karen fawcett, President Sarkozy
---
---
Comments