French Monastery Lodging Guide: Maison Saint-Francois, Dinard, Brittany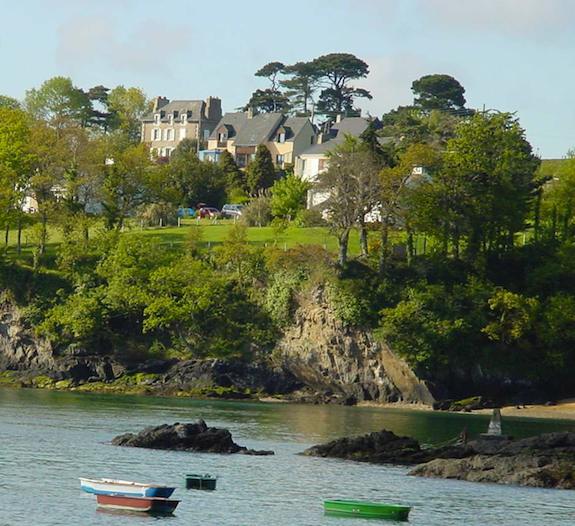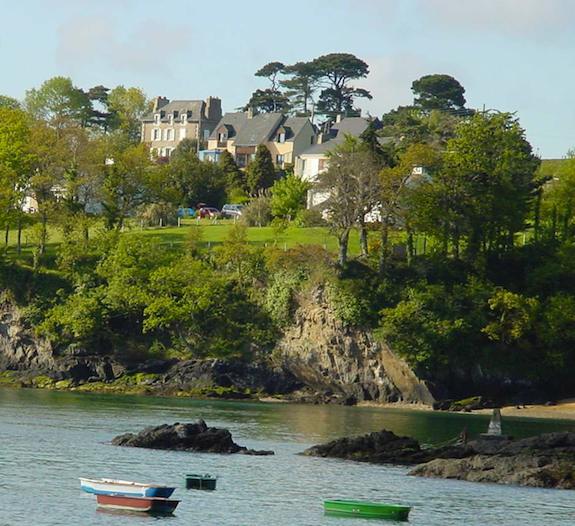 The Guide to Lodging in France's Monasteries
Spend a night or a week as a guest at a working monastery and come away filled with the essence of France, its history, art, architecture, and local traditions.
There are hundreds of monasteries, maisons and convents throughout France where travelers can enjoy a holiday touring France, including its perched villages and ancient walled towns. You'll get a chance to mingle with the locals at the daily market or enjoy a glass of Bordeaux or hot chocolate in a friendly café. Perhaps you'd prefer to people watch from an atmospheric plaza or stroll the medieval quarters and cobblestone streets of a quiet hamlet. Engross yourself in France's idiosyncratic timber-framed houses and royal castles, as charming today as they were hundreds of years ago, or visit a bastide, a town layout unique to France.
Monastery travel represents a singular experience, a travel experience that Europeans have enjoyed for centuries.  Each institution is open to all regardless of religious denomination and without any religious obligation. Whether you prefer the sophistication of a city, the allure of the countryside or the simplicity of a tiny walled village, each offers an experience that will linger long after you're returned home.
The reasonable cost of monastery lodging
The cost of staying in one of these religious houses is very reasonable. Costs range from a voluntary donation to an average of 40 euros per night including breakfast. Many monasteries serve meals for just a few euros more, and others often have kitchens and dining rooms where guests may prepare their own meals. What is common to each, though, are cleanliness, graciousness, beauty, safety, and a divine sense of serenity.
Maison Saint-François, Dinard, Brittany
Consider the Maison Saint-François in Dinard in the region of Brittany. Sheltered within its own flower-filled park, the maison lies in a peaceful residential area close to the shores of the river Rance. The handsome construction is an ancient convent of Capuchin friars presently occupied by a Catholic community of consecrated lays. The maison has been completed restored and offers hospitality to individuals, groups and families.
Stay in Dinard, the town Picasso loved
A pretty English-flavored resort, Dinard has princely villas, gardens and parks. Set in a hilly tableau, the town undulates over a succession of scenic coastal inlets with sandy beaches. Footpaths lead off from the principal beach that is enlivened by reproductions of paintings of the scene displayed at various points along the way including Pablo Picasso's Deux Femmes Courant sur la Plage and Baigneuses sur la Plage. Both works look quintessentially Mediterranean with their blue skies and golden sands but in actuality were painted in Dinard during Picasso's annual summer visits in the twenties.
Nearby ancient Dol de Bretagne has its charms as characterized by rows of half-timbered houses and an imposing cathedral that owes its founding to St-Samson, one of the seven founding saints of Brittany.
As in other regions of France, food plays an important role in the character of Brittany. In Bretagne, a platter of fresh seafood is considered an epicurean delight. Cortiadea, a fish soup is a local speciality. Far Breton is a cake whose recipe varies from region to region; Kouign Amann, literally butter cake, melts on the tongue.
What you can expect
The maison has 80 rooms, all with private bath. Meals are always included with the lodging and if a day trip is planned, picnic lunches can be provided. There are two workshops, a private garden as well as bikes, books and games for rent. There is also a ping-pong table and TV room. The cost per night is determined when reservations are made.
PRACTICAL INFORMATION: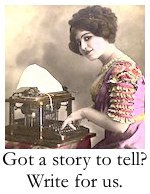 Tél Reservations: (33) 02 99 88 25 10
1, avenue des Acacias, Dinard, Brittany

Email: [email protected]
Eileen Barish is the author of a popular series of books about monastery lodging and her books have been reviewed by over 1500 publications. She is a contributing columnist to national magazines including NATIONAL GEOGRAPHIC TRAVELER, NEWSWEEK and is a frequent guest on CNN and other networks. Please click on her name for her profile and more info, or visit Monasteries of France.com for more information.
Subscribe for free
weekly newsletters with subscriber-only content.
BonjourParis has been a leading online France travel and French lifestyle site since 1995.
Top 100 France-themed books & more: Readers' Favorites.
Update your library with these selections….click on image for details.
Thank you for using our link to Amazon.com…your purchases support our free site.
Leave a reply
Your email address will not be published. Required fields are marked *
Comments