France Flu Season and Medical Help for Sick Travelers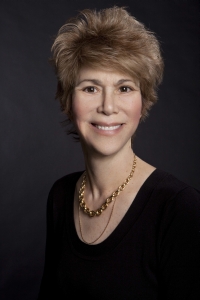 I live here and Paris is Paris and it's my city. But, when I'm sick, my mindset becomes more akin to that of a visiting tourist with only a finite period of time and the desire to do and see everything rather than being sequestered in a 
hotel room
or a vacation rental apartment. At first I wasn't concerned with what started as a cold because I had received a flu shot when in the U.S. But the French flu could be a different strain that knocked me down and out for nearly ten days (I lost precise count). Some days were totally lost and there was no way to do more than than sleep, drink LOTS of water and take care of bare necessities between alternating bouts of chills and sweats. I trudged up to the local pharmacie and described my symptoms, coughing discreetly while covering my mouth. M. Littre listened and headed to the shelves for over-the-counter medications to relieve my aches, pains and runny nose. To be on the safe side, I bought a box of
Oscillococcinum
homeopathic flu treatment which so many people swear by, figuring it couldn't hurt and might even help. My doctor would have seen me but by then I didn't want to infect waiting room patients. Besides, after a spiking fever set in, physically getting there felt like too much. After the initial crise passes, flu patients tend to think they've recovered and I tried to keep certain appointments. More than once I got up, dressed and found the effort so exhausting that I undressed and returned to bed with a heating pad or a cold pack for my forehead. Boxes of tissues were used with such rapidity that a neighbor brought me six more. It took time and urging by concerned friends to prompt my call to
SOS Médecins
, a group of licensed physicians who treat patients in their homes rather than in offices or hospitals. In Paris, they number 185 and work different times of the day and the week. One of the doctors who came to treat me said that he preferred to work hours that met his needs and those of his children. He said being an SOS doctor was more interesting to him than working in a more traditional doctor's office. He explained some neighborhoods were safer than others, but there is no discrimination according to arrondissement or building appearance. To protect the physicians (who carry drugs), SOS Médecins dispatchers try to discern which calls are genuine and which could be potential set-ups. If there is any suspicion, a police officer is called to stand by or escort the doctor to the patient's residence. There are some in France who use the service for their primary care. That's not the intent of the program, but it's been known to happen. For people who have trouble leaving the office, it can be an economic savings. Pack your medical history No matter where you travel, carrying a brief summary of your medical history makes sense. If it's a life or death situation (and clearly the flu rarely is), your treating doctor or nurse will need to know your blood type, pre-existing conditions, allergies and medications you're taking. Ask your doctor at home to give you prescriptions for the pills you're taking in the event you run out or they're lost in transit. Every traveler should tuck a laminated card with the name and telephone number of your primary emergency contact into your shoe, which is where emergency responders will look if your wallet or handbag is gone and you're unconscious in an emergency. If you are traveling with a companion, put their name on the card and include your Paris address, whether hotel or apartment. It would be smart to include your landlord's contact information, too. Yes, it can all fit on a business-size laminated card. Advice for foreign travelers sick in France: start at the pharmacy If your situation is an emergency, dial 15 for SAMU (ambulance) or 18 for the fire paramedics trained to manage emergencies. If you're staying in a hotel, the front desk clerk or concierge is sure to have a list of doctors in the notebook that contains names of restaurants and deep, dark secrets, including how to call a cab. Get directions to the nearest pharmacy that's open when you need it, no matter the time of day. Paris has several pharmacies required to be on-call or open very late or even 24 hours a day. Here's a list of 
Pharmacies de Garde
in France. If you're staying in an apartment, see if the landlord's renter's guide notes the nearest pharmacy and/or an emergency contact number you can call for guidance. Pharmacists in France have more leeway to dispense medical advice and opinions than their U.S. counterparts, where medical personnel tend to be lawsuit phobic. If you're visiting Paris and don't have local connections, start with a visit to the pharmacist at your local pharmacy. They can recommend a nearby doctor, whom they may call to discuss your condition. Don't worry if you don't speak French, but it helps to know the name of drugs you're allergic to or those that you've used with success in the past if this is a recurring problem. If you travel with a smartphone, download a French-English medical translator or travel with an
English-French Medical Dictionary and Phrase Book
. If you feel up to it and your hotel or apartment has Wi-Fi, do a quick search to pick…
SUBSCRIBE
ALREADY SUBSCRIBED?
BECOME A BONJOUR PARIS MEMBER

Gain full access to our collection of over 5,000 articles and bring the City of Light into your life. Just 60 USD per year.

Find out why you should become a member here.

Sign in

Fill in your credentials below.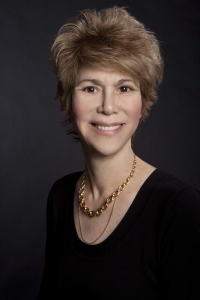 I live here and Paris is Paris and it's my city. But, when I'm sick, my mindset becomes more akin to that of a visiting tourist with only a finite period of time and the desire to do and see everything rather than being sequestered in a hotel room or a vacation rental apartment.
At first I wasn't concerned with what started as a cold because I had received a flu shot when in the U.S. But the French flu could be a different strain that knocked me down and out for nearly ten days (I lost precise count). Some days were totally lost and there was no way to do more than than sleep, drink LOTS of water and take care of bare necessities between alternating bouts of chills and sweats.
I trudged up to the local pharmacie and described my symptoms, coughing discreetly while covering my mouth. M. Littre listened and headed to the shelves for over-the-counter medications to relieve my aches, pains and runny nose. To be on the safe side, I bought a box of Oscillococcinum homeopathic flu treatment which so many people swear by, figuring it couldn't hurt and might even help.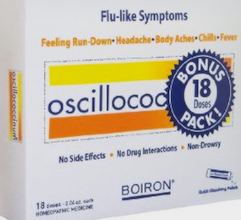 My doctor would have seen me but by then I didn't want to infect waiting room patients. Besides, after a spiking fever set in, physically getting there felt like too much.
After the initial crise passes, flu patients tend to think they've recovered and I tried to keep certain appointments. More than once I got up, dressed and found the effort so exhausting that I undressed and returned to bed with a heating pad or a cold pack for my forehead. Boxes of tissues were used with such rapidity that a neighbor brought me six more.
It took time and urging by concerned friends to prompt my call to SOS Médecins, a group of licensed physicians who treat patients in their homes rather than in offices or hospitals. In Paris, they number 185 and work different times of the day and the week. One of the doctors who came to treat me said that he preferred to work hours that met his needs and those of his children. He said being an SOS doctor was more interesting to him than working in a more traditional doctor's office.
He explained some neighborhoods were safer than others, but there is no discrimination according to arrondissement or building appearance. To protect the physicians (who carry drugs), SOS Médecins dispatchers try to discern which calls are genuine and which could be potential set-ups. If there is any suspicion, a police officer is called to stand by or escort the doctor to the patient's residence. There are some in France who use the service for their primary care. That's not the intent of the program, but it's been known to happen. For people who have trouble leaving the office, it can be an economic savings.
Pack your medical history
No matter where you travel, carrying a brief summary of your medical history makes sense. If it's a life or death situation (and clearly the flu rarely is), your treating doctor or nurse will need to know your blood type, pre-existing conditions, allergies and medications you're taking. Ask your doctor at home to give you prescriptions for the pills you're taking in the event you run out or they're lost in transit. Every traveler should tuck a laminated card with the name and telephone number of your primary emergency contact into your shoe, which is where emergency responders will look if your wallet or handbag is gone and you're unconscious in an emergency. If you are traveling with a companion, put their name on the card and include your Paris address, whether hotel or apartment. It would be smart to include your landlord's contact information, too. Yes, it can all fit on a business-size laminated card.
Advice for foreign travelers sick in France: start at the pharmacy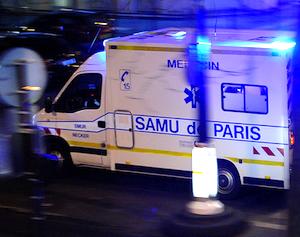 If your situation is an emergency, dial 15 for SAMU (ambulance) or 18 for the fire paramedics trained to manage emergencies.
If you're staying in a hotel, the front desk clerk or concierge is sure to have a list of doctors in the notebook that contains names of restaurants and deep, dark secrets, including how to call a cab. Get directions to the nearest pharmacy that's open when you need it, no matter the time of day.
Paris has several pharmacies required to be on-call or open very late or even 24 hours a day. Here's a list of Pharmacies de Garde in France.
If you're staying in an apartment, see if the landlord's renter's guide notes the nearest pharmacy and/or an emergency contact number you can call for guidance.
Pharmacists in France have more leeway to dispense medical advice and opinions than their U.S. counterparts, where medical personnel tend to be lawsuit phobic. If you're visiting Paris and don't have local connections, start with a visit to the pharmacist at your local pharmacy. They can recommend a nearby doctor, whom they may call to discuss your condition.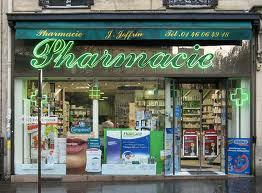 Don't worry if you don't speak French, but it helps to know the name of drugs you're allergic to or those that you've used with success in the past if this is a recurring problem. If you travel with a smartphone, download a French-English medical translator or travel with an English-French Medical Dictionary and Phrase Book. If you feel up to it and your hotel or apartment has Wi-Fi, do a quick search to pick up the words you need to describe your ailment.
If you have a chronic medical condition, have your records translated into French—it's prudent, saves time and minimizes confusion when minutes matter.
Summon medical help
In Paris (for that matter, in all of France) there are on-call emergency medical services of all types available each and every day. You'll pay a premium, but who cares when there's a crisis. Roving doctors arrive generally within an hour and are truly dedicated. SOS Médecins operates throughout the country. After two visits from SOS Médecins physicians, I was on the mend and I once again blessed the French health care system.
Insurance for travelers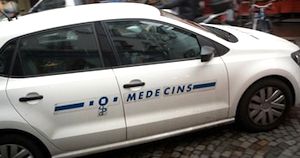 People covered by French insurance find the majority of the cost (or all) is covered. Travelers who need a doctor should dial 3624. You'll be asked to provide your name, address, and phone number plus a description of your symptoms. If the person who answers the phone doesn't speak English, ask to speak to someone who does. You can request a doctor who speaks English; the majority of them do.
The severity of your illness will dictate which doctor arrives and with what equipment. It's no problem if you need a shot because traveling doctors are equipped and able to perform an EKG, blood tests, administer oxygen and more. The doctor may say you should be hospitalized, in which case they'll complete a dossier to facilitate admission.
Before leaving on your trip, check with your medical insurance company to see if your existing insurance plan covers you when traveling abroad. If not, consider investing in travel insurance. Short-term policies start under $100, which is cheap compared to racking up hospital fees.
Many companies take out policies on their employees who travel for business. If you don't have it, you can buy travel insurance with your ticket (read the small print please) or through Travel Guard.
If you're American, please invest in a policy from MedjetAssist. As a member of MedjetAssist, if you become hospitalized as an inpatient more than 150 miles from home, you will be transported at your discretion to the hospital of your choice from virtually anywhere in the world at no additional cost. Having had personal experience with this company, it has my seal of approval.
Paying for medical treatment
If you're uninsured in France, the price of a house call starts at 70 euros and increases depending upon what's needed, the day and time. The visit costs more at night and during weekends.
If you're traveling here and have a medical condition, the French flu or some other urgent medical issue, it's good to know there's medical backup if you become ill.
No one wants to be sick when they're traveling or even at home. But if it happens, it's so much better to be prepared. If you're France bound, it's a relief to know you're going to receive some of the best medical care in the world. Curl up with your Kindle or a good book, keep the water and tissues near, and make the best of it; after all, you'll be in Paris.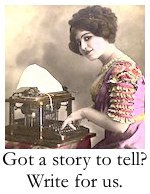 © Paris New Media, LLC
PHOTO CREDIT: Paris pharmacie ©Nick_Fisher; SAMU ©CollardGreens; Pompiers van ©PrimeJunta

Subscribe for
FREE

weekly newsletters with subscriber-only content.
BonjourParis has been a leading France travel and French lifestyle site since 1995.
Readers' Favorites: Top 100 Books, imports & more at our Amazon store


Update your library…click on an image for details.
Thank you for using our link to Amazon.com…your purchases support our free site.
---
---