Champagne Riddling by Photojournalist Clay McLachlan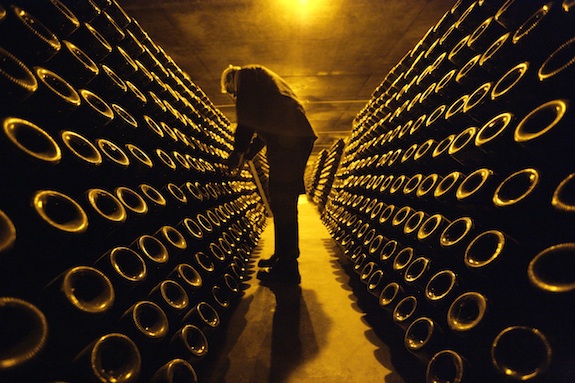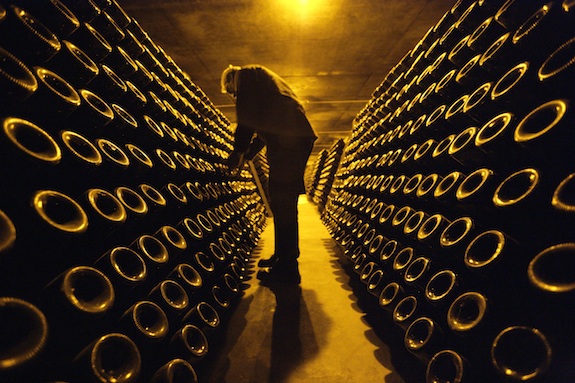 Riddling Champagne
Long ago Madame Barbe-Nicole Clicquot Ponsardin was not happy with the cloudy appearance of the Champagne she and her husband produced. So in her own kitchen, she cut holes in her dining table to create a rack where Champagne bottles were stored angled and with bottom up to allow sediment to settle, making it easier to later remove it. The process of remuage (riddling, in English) requires that once every two days, each bottle is rocked slightly, rotated in precise direction, and returned to the slot for storage at an angle that is gradually reduced until the bottle rests level on its side. In a matter of days the sediment is removed. For this we can thank la Veuve Clicquot.
The process is rarely done today because of the high cost of manual labor, but Clay's photo above shows a man riddling Champagne bottles in a vault.
Technical Details: Canon 1Ds Mark II, 16mm, F 4, ISO 3200.

Clay McLachlan is a Paris-based photojournalist with a clientele that includes internationally acclaimed top chefs, resorts and restaurants. His work has been published in award-winning books you can learn about at Clay McLachlan.com. Clay shares a slice of life in France and beyond in a photo published weekly in BonjourParis.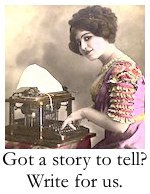 Subscribe for free
weekly newsletters with subscriber-only content.
BonjourParis has been a leading online France travel and French lifestyle site since 1995.
Top 100 France-themed books & more: Readers' Favorites.
Champagne, chocolate & don't forget the wine aerator! Click on image for details.
Thank you for using our link to Amazon.com…your purchases support our free site.
Leave a reply
Your email address will not be published. Required fields are marked *