French Flair – An Insider's View
France and England have been inextricably linked for hundreds of years, so when British landscape designer, Deborah Hart, bought her French country house 5 years ago in the small, southwest village of Estang, she seamlessly brought the best of both worlds together.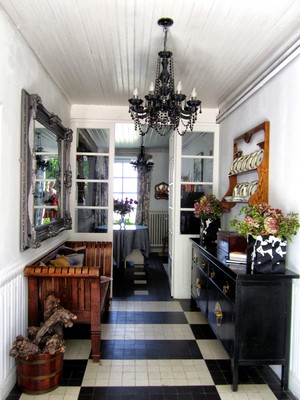 French provincial style relies on a neutral palette, but Deborah's choices are romantic and bold, highlighting the geometry of the floors and ceilings.  Bright whites and shades of blue, allow the interior furniture and accessories to stand out dramatically allowing each room to make its own statement within a cohesive palette.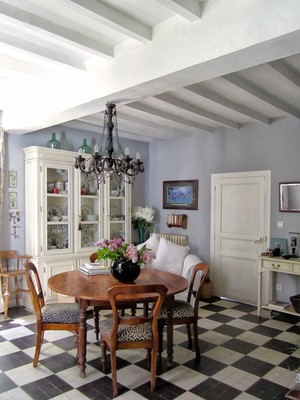 French provincial style was an attempt by the nobility to replicate the dėcor of the court of Louis XV in their country homes.  Deborah achieved this look by juxtaposing basic French and English country design styles with charming vignettes of decorative objects. Souvenirs from both countries are arranged with studied nonchalance.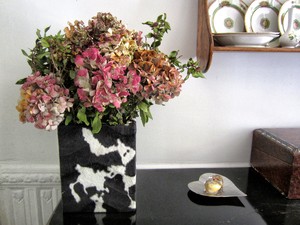 By creating a collage of contrasts – old and new, antique and modern, country and courtly, sophisticated and rustic, you can achieve the same look in your own home or apartment.  Let the details of your favorite pieces stand out.  Choose one piece and compliment it's shape, texture and color with simplicity and an understated flair.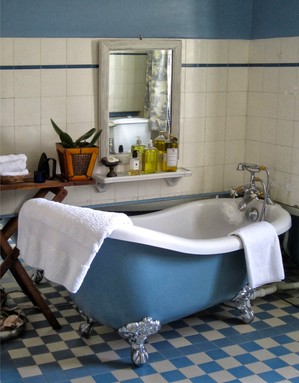 Deborah has also used the popular shabby chic style in her bedroom, in its more refined form with restraint and an eye towards comfort.  When used sparingly, It blends quite successfully with both country styles . The best design is always understated and Deborah Hart has achieved the look of a well lived in house, a house anyone would love to spend time in.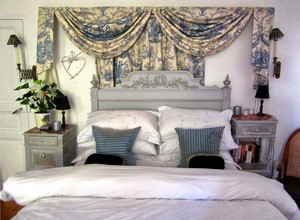 Leave a reply
Your email address will not be published. Required fields are marked *