France News Daily: Wind Turbines Threaten Mont-Saint-Michel, UNESCO Involved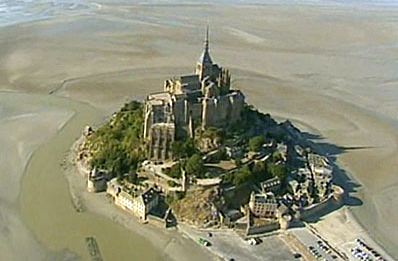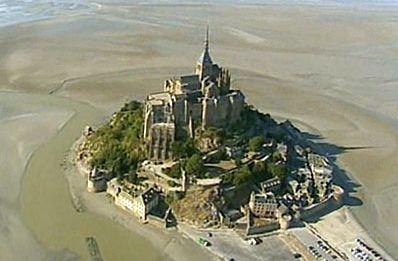 UNESCO seeks to halt coastal wind turbine farms near Mont-Saint-Michel
Dali Wiederhoft
BonjourParis France News Daily
Paris, June 25—UNESCO, the cultural agency for the United Nations, has asked France to halt plans to put wind farms in the area surrounding Mont-Saint-Michel, one of world's heritage sites.
Mont-Saint-Michel is a major French tourist destination visited and has been a protected world heritage site since 1979.
It was a unanimous decision by UNESCO members gathered in Paris for annual meetings that continue through June 29. They have asked that wind farm projects planned for the Normandy coast be suspended until UNESCO can produce a report calculating their impact, per France3.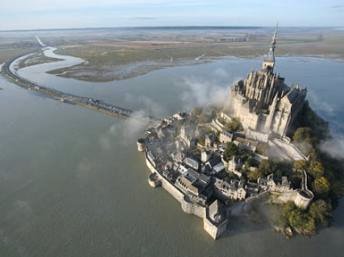 Turbines at wind farms would mar views of the scenic island with its Benedictine abbey at the edge of the Normandy coast.
In 2007 French authorities issued a permit for a proposed wind turbine farm located 17km away in Baguer-Pican (Ille-et-Vilaine).
UNESCO feels the turbines would damage a unique landscape if built as planned because the three 100-meter tall turbines would be visible from Mont-Saint-Michel. Other larger wind farm projects are planned in Argouges (Manche) and along the coast between Normandy and Brittany, per French media outlet RFI.
The organization has no authority but can respond if invited by French environmental agencies that grant permits for wind farms.
Not yet subscribed to BonjourParis? Sign up for your free subscription to French travel guides, news from France, French lifestyle articles and more delivered to your in-box twice weekly.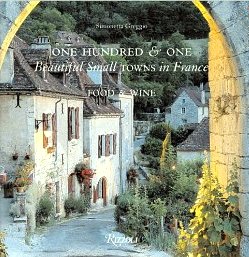 One Hundred and One Beautiful Small Towns in France: Food & Wine
[Sept 2010 release] Beautifully illustrated & informative, One Hundred & One Beautiful Small Towns in France: Food and Wine explores the local delicacies, food and wine in the most beautiful parts of France. Organized by region, a wonderful guide to finding the best French food & wine shops and markets. Calvados apple brandy from Normandy; galettes frm Finistère, in Brittany; Burgundy boeuf bourguignon & the vendange (harvest); Alsace flammekueche, a tart of local cheeses, speck, and onions. Appendix w/useful addresses & phone numbers to plan your trip includes hotel listings, restaurants, wineries & shops plus info re: where to find local delicacies & the choicest goods.
Leave a reply
Your email address will not be published. Required fields are marked *