5 Historic Castles: Lavardin, Riquewihr, Roche-Guyon, Chateauneuf, Baux-en-Provence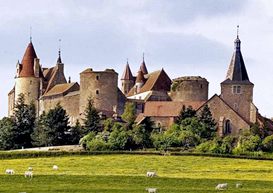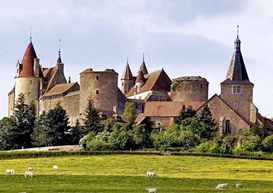 Here are just five of France's many village castles. Some are historically significant ruins; others will surprise you when you enter. All are in villages designated Les Plus Beaux Villages de France.
This castle survived the ravages of the Hundred Years' War, but like many French castles of the time, this grand stone fortress was stripped of all royal symbols during the French Revolution. It still dominates the sleepy town that grew around it and offers visitors exquisitely maintained rooms, statues and a great dungeon.
Centuries built: 12-15th centuries
Current condition: Very good
Open: Daily (except Mondays) 9:30am—12:30pm, 2—6:45pm
Admission: Begins at €5
Accessibility: Some say handicapped accessible; others report gravel & steps make it difficult to impossible.
Region: Burgundy
Closest major city: Dijon (40 minutes by car)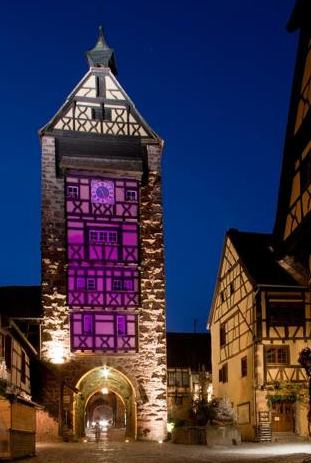 The Alsace castle's lone remaining feature is its 13th-century Dolder Tower, which provides fantastic views of the countryside. Located very close to the German border, the architectural style of both the castle and the village are a marked departure from nearly all other castles and villages on the list of Les Plus Beaux Villages de France. The castle protected commerce related to the village's most prized commodities, German and Alsatian wine.
Centuries built: 13th century
Current condition: Tower remains (very good condition)
Open: Daily (except Mondays) 10:00am—6pm
Admission: Begins at €5
Accessibility: No elevator up tower
Region: Alsace
Closest major city: Colmar (20 minutes by car)
This ruined castle in Loir-et-Cher may not be in pristine condition, but its hilltop situation above the village and Loire River make for a memorable visit. The castle was sold to the Count of Vendôme during its second century of existence and remained in his charge until it was dismantled by Henri VI in 1589. Walking through the stone rubble and examining the remaining walls, towers and foundations allow your imagination to fill in the blanks and envision royal life here centuries ago.
Centuries built: 11th-12th centuries, altered in 14th-15th centuries
Current condition: Ruins—some walls and towers remain intact
Open: Daily
Admission: Free
Accessibility: Not advised for wheelchair access
Region: Centre
Closest major city: Tours (45 minutes by car)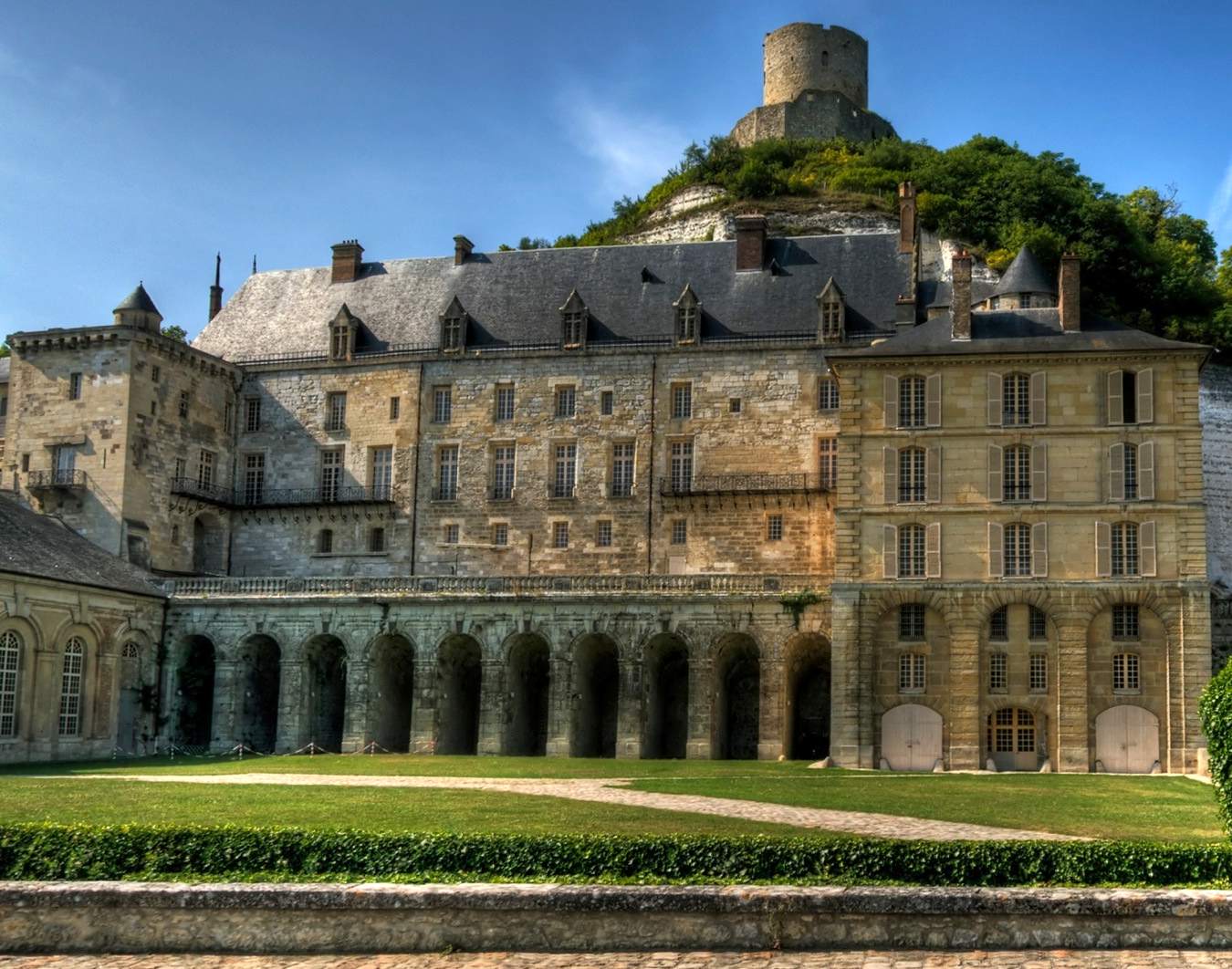 This beautifully maintained castle rests along the Seine to the northwest of Paris, a medieval checkpoint on the path to Normandy that maintained strategic significance well into the 20th century: Nazi Field-Marshall Rommel used the castle as his headquarters while defending Normandy from the Allied invasion. Today, visitors can ascend the hilltop donjon ("keep") and tour the stately palace rooms.
Century built: 12th century
Current condition: Very good
Open: Daily 10am—5pm (until 7pm Saturdays and Sundays)
Admission: Begins at €7,50
Accessibility: Handicapped accessible main level only
Region: Île-de-France
Closest major city: Paris (40 minutes)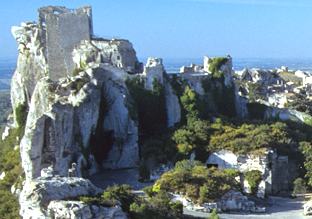 The remains of this Provençal castle reflect the light-colored stone of the region and provide great views of the vast countryside. In addition to the building's remains, visitors can examine working replicas of medieval machinery such as the trebuchet, the largest and most devastating piece of siege warfare. During its peak years, the castle was also well known as a bastion of minstrels, troubadours and their legendary songs of courtly love.
Century built: 10th century, torn down in 17th century
Current condition: Decent
Open: Daily 9am—6pm (until 8:30pm in the summer)
Admission: Begins at €8
Accessibility: Wheelchair accessible to base
Region: Provence-Alpes-Côte d'Azur
Closest major city: Avignon (25 minutes)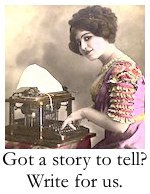 PHOTO CREDITS: Flickr photos published per Creative Commons 3.0 license: Horse crest at Les Château de la Roche-Guyon ©Jean-Pierre Roche; Châteauneuf-en-Auxois ©Françoise COURTOT BOURGOGNE; Riquewihr, Dolder Tower at night ©Jean-Yves Roure; Lavardin ©DM1795; La Roche-Guyon ©Stephane Martin and Les Baux-en-Provence ©Les Baux-en-Provence publicity
Adam Weiner is an Editorial Assistant for BonjourParis who wrote about the Paris Official Most Visited Museums & Monuments.

Subscribe for
FREE

weekly newsletters with subscriber-only content.
BonjourParis has been a leading France travel and French lifestyle site since 1995.
Readers' Favorites: Top 100 Books, imports & more at our Amazon store


We daily update our selections, including the newest available with an Amazon.com pre-release discount of 30% or more. Find them by starting here at the back of the Travel section, then work backwards page by page in sections that interest you.
Guides to castles, chateaux and inspiration to wander France…please click on an image for details.
Click on this banner to link to Amazon.com & your purchases support our site….merci!
Leave a reply
Your email address will not be published. Required fields are marked *