France News Daily: Week 2 Tour de France Recap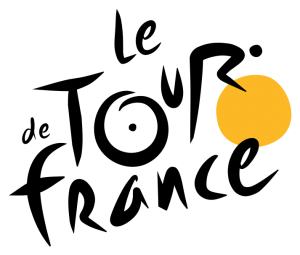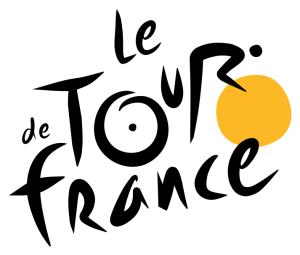 Tour de France Week 2 Summary (Stages 10-15): Conquering the Pyrenees
Thomas Samph
BonjourParis France News Daily
PARIS, July 18—As the Tour de France swung south into the Midi-Pyrénées and Languedoc regions with the Stage 15 finish in Montpellier, France's Thomas Voeckler (Europcar) conquered the Pyrenees ahead of race favorites Alberto Contador (Saxobank), Andy Schleck (Leopard Trek) and Cadel Evans (BMC Racing) to hold onto the Maillot Jaune.
While Mark Cavendish (HTC-Highroad) and Andre Greipel (Omega Pharma-Lotto) exchanged sprint wins on the two initial flat stages, with Cavendish again taking yesterday's stage into Montpellier, Voeckler remains in the spotlight for his work in the mountains and as the best hope for a French Tour de France win.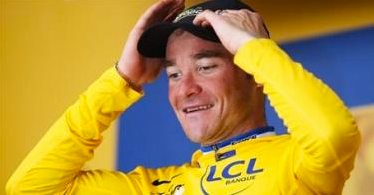 Voeckler, who took the yellow jersey on Stage 9 in the peaks of the Massif Central, showed his strength in this year's Tour by leading the second week of racing, constantly controlling the front of the peloton. The Frenchman bounded up the hills and rocketed down the descents, leaving his closest rival, Cadel Evans, at over 2 minutes back after the Pyrenees mountain stages.
Team Europcar, a Vendée-based all-French squad seen as an underdog to teams like Leopard-Trek or Sky Procycling, is leading Voeckler closer everyday to fulfilling the dreams of all French cycling fans: to see a Frenchman in the Maillot Jaune on the Champs-Élysées.
While Voeckler looks better everyday in yellow, even gaining the support of Lance Armstrong. The Americans in the Tour have struggled through the second week of racing.
American Tyler Farrar (Garmin-Cervelo) sprinted to second place behind HTC's Mark Cavendish yesterday, while his best placing was on Stage 3, the 4th of July, with a win into Redon. Farrar also took 3rd on Stage 11 of this year's Tour into Lavaur.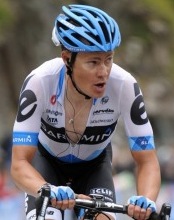 Tom Danielson (Garmin-Cervelo) is the best placed after the Pyrenees in 9th at almost 6 minutes behind Voeckler. Veteran Levi Leipheimer (Radioshack) suffered from crashes throughout the first and second week of the Tour, and finds himself in a frustrating 25th place at 25 minutes back. Christian Vande Velde (Garmin-Ceverlo) also struggled from through crashes and finds himself farther behind than he would like. George Hincapie (BMC Racing), known for his faithful domestique work for Lance Armstrong, is riding in his 16th Tour de France and finds himself in 53rd position while he works for teammate Cadel Evans through the mountains. One of the youngest riders in the Tour this year, Teejay Van Garderen (HTC-Highroad), has worked hard this year for his teammates and is still pushing through in 63rd position.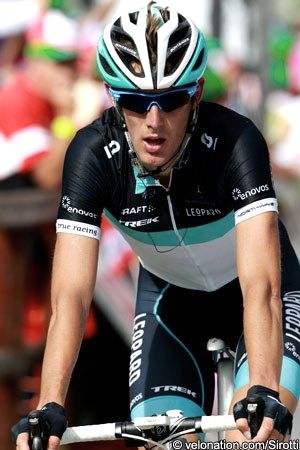 Another rider still managing to turn the cranks is three-time Tour de France winner Alberto Contador (Saxobank), despite multiple crashes and constant intimidation by brothers Frank and Andy Shleck (Leopard-Trek) in the mountains. Contador lacks the spark of former years, as we've yet to see him dance up the slopes of the Tour de France as he did in the past. The Schleck brothers sniffed out Contador's weakness as they sized up the Spaniard on the climbs through the Pyrenees. We've seen a completely different Alberto Contador in this year's Tour de France; week 3 of racing will show if he can turn it around.
That's not easy, however, in a race as long and grueling as the Tour de France. Team Radioshack can attest to toll the race has taken on its riders, as the American squad is reduced to 5 riders after Janez Brajkovic, Andreas Kloden, Yaroslav Popovych, and Chris Horner abandoned in the first and second weeks of the Tour.
Radioshack's team management said the best they can hope for in the rest of the Tour is stage wins, as their hopes for a general classification placement left with Leipheimer's crashes and the abandons of Brajkovic, Kloden and Horner.
Other notable withdrawals from the race include Rabobank's Lars Boom, a former world cyclocross champion and national time trial champion of the Netherlands. Alexandr Kolobnev (Katusha) won't be racing anymore this year either: the Russian cyclist tested positive for a diuretic reportedly used as a masking agent that is prohibited by the World Anti-Doping Agency. Kolobnev was escorted from his hotel room on the first rest day. It is the first positive test of a banned substance in the Tour this year.
In the last week of the 2011 Tour de France, the riders head to the Alps to tackle the 21-switchbacks of the Alpe d'Huez and a Time Trial in Grenoble before they head to Paris and the Champs-Élysées.
Thomas Samph last covered the Tour de France Recap Week One for BonjourParis.
Not yet subscribed to BonjourParis? Sign up for your free subscription & we'll send you 50 original stories, news, recipes and travel photography every month from your most complete online France travel & Francophile lifestyle eZine.  RSS or email.
If you can get it from Amazon.com, you can get it at the BonjourParis Amazon.com Boutique. Same unbeatable pricing, same speedy delivery and a few centimes of your purchases support BonjourParis, your most complete online France travel resource. Merci in advance!
Search hint: start at the back pages of each category for the most recent stock.
New addition to our BonjourParis Amazon.com Boutique: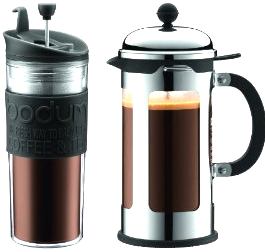 Bodum limited edition set French press pot + travel press
Limited edition set. French press lets the coffee beans develop their fullest aroma so it doesn't come as a surprise that it is the brewing method of choice for coffee tasters trying to determine quality beans. Simple: just add coarsely ground coffee to the carafe, add hot water not quite boiling, wait 4 minutes & press down the plunger for the best coffee available. The chambord is made from borosilicate glass, bpa-free plastic, chrome-plated steel and silicone. No additional filters needed, built-in stainless steel filter.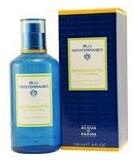 Acqua Di Parma Blu Mediterraneo – Bergamotto Di Calabria
Unisex fragrance
In Feb 2011 we bought this at Galeries Lafayette for 80€—about $120. Trust us on this one, it's rare in the US. The scent, launched by design house Acqua Di Parma in 2010, is an exotic a blend of vetiver, citron, red ginger, Italian Bergamot, & cedarwood. Unisex fragrance, distinctive & always draws compliments.
Leave a reply
Your email address will not be published. Required fields are marked *