Essoyes: Renoir Cultural Center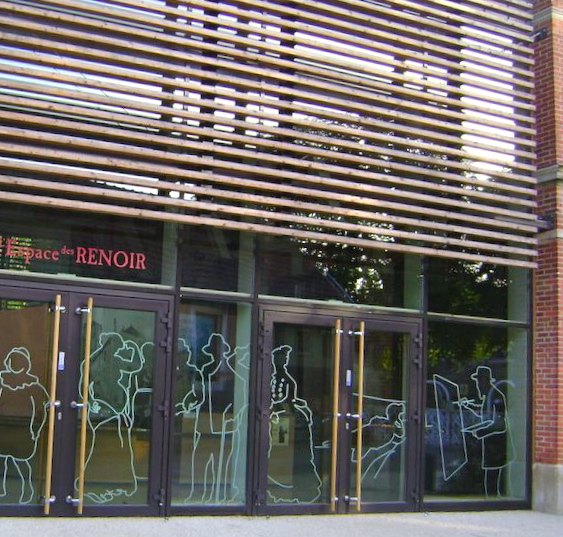 Just two and a half hours southeast of Paris, in the part of Champagne that borders Burgundy, is a lovely little village where the Impressionist painter Pierre Auguste Renoir and his family spent many of their happiest days.
Sometime shortly after the birth of their second child—who would become the famous filmmaker, Jean Renoir—Aline Charigot Renoir convinced her bohemian husband that it was time to buy a home. They found a house in Essoyes, the town where Mme Renoir had been raised, about halfway between Troyes and Dijon. This house became the family's summer home, a place of relaxation, nourishment, and spiritual replenishment. It remains in the family to this day.
In the memoir he published about his father in 1958, Jean Renoir wrote that Essoyes had remained "more or less unspoiled."  Happily, more than half a century later, his words remain true.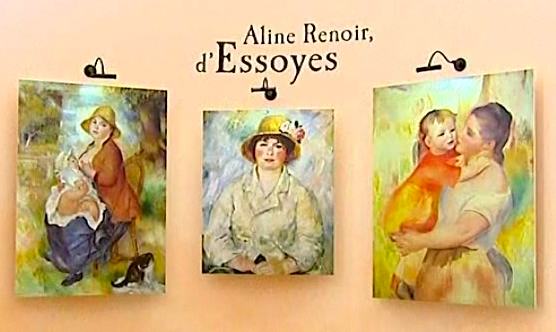 Renoir Cultural Center in Essoyes
Today visitors to Essoyes can learn about the life of the Renoir family in this little village that the painter loved at the new Centre Culturel Renoir, which opened to the public in May with great fanfare. Frédéric Mitterand, French minister of culture and communications, was on hand to cut the ribbon, and Sophie and Jacques Renoir, great-grandchildren of the painter, and their children, were among the guests attending the grand opening, which was presided over by Mayor Alain Cintrat. [Watch France3 news coverage of opening day by clicking HERE.]
Visitors to Essoyes can stroll through the town, visit the artist's former studio, and enjoy the local landscape—which has changed very little since the time of Renoir—from vantage points where he painted en plein air. And they can pay their respects to the painter who is buried, along his wife, and all three of their sons in the village cemetery on the edge of town.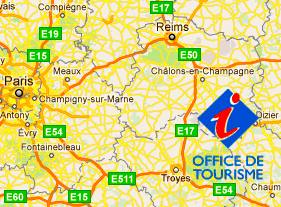 Summer tours and events
From July 15 to August 15 Bernard Pharisien, a local scholar, gives free daily walking tours (in French), during which he enthusiastically shares his knowledge about the history of the Renoir family as well as the town.
The people of Essoyes take pride in their artistic heritage, but they also appreciate and support contemporary artists. Since 1990 the Association Renoir has annually awarded a young laureate with studio space in Essoyes, and sponsors an exhibition at the end of his or her stay. The inaugural temporary exhibition of the new Centre Culturel Renoir features the work of a former laureate, the sculptor Jivko, who had his first exhibition in Essoyes 20 years ago, and has now returned to exhibit his work in the village that helped him get his start. Since 2007 Essoyes has also hosted an annual art fair (les chevalets d'Essoyes) that attracts nearly 100 painters, potters, sculptors, and other visual artists to the town for a festive weekend.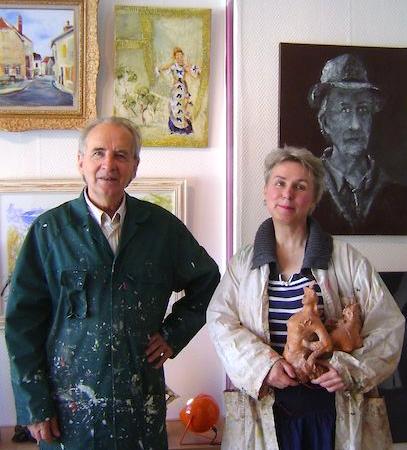 This small village is also home to several art galleries: at the Ateliers du 11 on the rue Victor Hugo, local artists Anne Fierobe and Denis Herbillon display their work in a lively, sprawling space that is part gallery, part studio, part museum. ("We're two living artists building our own museum," Fierobe says.) Herbillon's images include portraiture and drawings of local landscapes and buildings, as well as more abstract creations that incorporate viticultural imagery and other local themes. Fierobe has created a large oeuvre of paintings and sculpture that draw upon familiar images from Renoir's work, both as an homage to Renoir "qui nous a tous inspiré," and as a departure point for her creations. In addition to paintings, drawings, and sculpture, a large selection of cards and posters is also available, in a space that is as warm and welcoming as it is interesting. Fierobe has also recently extended her talents in a new direction: on November 19-20 the world premiere of Picasso contre Renoir, a play she has written and is directing, will be staged in the Ateliers du 11, with a vernissage for new works to follow in the galleries. (For more information: 03 25 29 93 79 or [email protected].)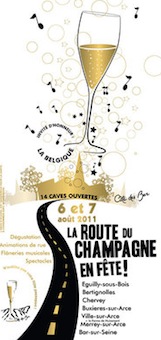 Each summer a festival celebrates the area's principal and most famous local product. This year La Route du Champagne en Fête takes place August 6 and 7, with six villages and towns near Essoyes hosting the celebration.
As if all this is not enough, the area offers abundant opportunity for a variety of outdoor activities, from bicycling to fishing and aquatic sports, and is rich in historic, cultural, religious, natural, and other sites of interest. And Troyes, one of France's most delightful departmental capitals, is only 45 minutes away. So there's something to please pretty much everyone!
Janet Hulstrand is a writer, editor and teacher based in Silver Spring, Maryland. You can read her essays about Paris, Hawaii, and Essoyes on her blog, Writing from the Heart, Reading for the Road and can learn more about her literature classes, taught in Paris, Hawaii and Cuba, and her writing retreats, held in Essoyes in the spring and fall, at Essoyes School.
PRACTICAL INFORMATION:
Photo credits:
Renoir Cultural Center building exterior ©J. Hulstrand
Renoir paintings in Renoir Cultural Center  ©France3
Ateliers du 11 artists ©J. Hulstrand
Sign up now for your own free subscription to BonjourParis & we'll send you Wednesday & Sunday newsletters that link to original France travel stories, news, recipes and travel photography. 50 original stories monthly from your most complete online France travel & Francophile lifestyle eZine. RSS feed available.
If you can get it from Amazon.com, you can get it at the BonjourParis Amazon.com Boutique. Same unbeatable pricing, same speedy delivery and a few centimes of your purchases support BonjourParis, your most complete online France travel resource. Merci in advance!
Search hint: start at the back pages of each category for the most recent stock.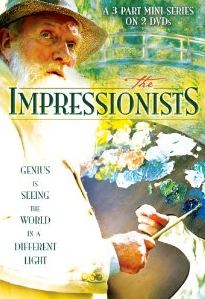 Watch a preview clip from THE IMPRESSIONISTS shot in the forests of Fontainebleau.
Watch this video clip from The Impressionists, an award-winning BBC series plus a 55-minute bonus documentary "Claude Monet: Painter of Light." The Impressionists introduces Claude Monet in the year 1920 recalling his memories of the last 40 years and the start of the Impressionist movement. With fellow painters Monet, Manet, Renoir, Degas, Bazille and Cezanne, we learn of their 40-year struggle against The Salon, the annual state art exhibition. Monet, his friends and rivals ultimately find the success they only dreamed possible. The engrossing stories show how some of the paintings were created at Fontainebleau, for instance, and at the end of the scenes, the genuine paintings are displayed. To learn more or to order THE IMPRESSIONISTS, click here.

One-stop shopping for air, hotel & car rental deals:
To rent a car with a 5% discount for BonjourParis.com readers, click Auto Europe Car Rental
To rent a hotel, click Auto Europe Hotels
To buy international flights, click Auto Europe Flights
Leave a reply
Your email address will not be published. Required fields are marked *