France News Daily: Paris Air Show Preview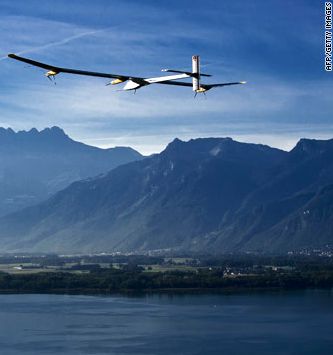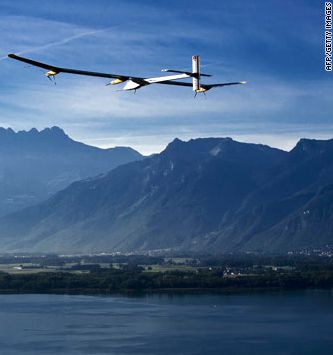 Preview of the public portion of the 49th International Paris Air Show
Thomas Samph
BonjourParis France News Daily
PARIS, June 23—The 49th International Paris Air Show at Le Bourget, the world's largest biennial exhibition of wings, rotors and other gravity-defying machinery, opens its doors to the public this Friday, June 24th, to Sunday, June 26th at Le Bourget Airport, just a short RER ride outside Paris. For those who want to wing it, a ticket for general admission starts at €11, which gets you access to all of the commercial, military and experimental exhibition. For those who'd like a plan, here are three things to look forward to at the show.
Solar Impulse
Elegant and near-silent, massive electric motors on the Solar Impulse run on batteries powered by sunlight, allowing the 1,600 kilogram, carbon-fiber giant to fly for 26-hours straight. However, given the plane's cruising speed of only 70 km/hr (about the same as a Tour de France rider on a mountain decent) a 26-hour flight would only get you as far as Casablanca, Morocco, a trip a commercial jet does in 3 hours. Even so, the upside is that you're not dumping thousands of gallons of jet exhaust into the atmosphere. At the show, weather permitting, the Solar Impulse will make daily flights at 10:00 am.
Honeywell Biofuels
From the outside, the small commuter plane that touched down at Paris Le Bourget after a trip across the Atlantic from New York on Monday was unremarkable. However, it's what's on the inside that counts: the plane's engines ran on a mix of jet and Honeywell biofuel, with no changes made to the engine itself. Although it seems that airplanes are still a long way away from running on algae, like this car, a mix of biofuel made from camelina seeds is a step in the green direction. Check out Honeywell's Gulfstream G450, the first transatlantic biofueled plane at the air show.
ZEHST: Paris to Tokyo in 3 hours
Like Jack Donaghy's trivection oven, ZEHST is the third heat. With a sleek and elegant design, a cruising speed of over 4,800 km/hr at an altitude of 9 km, and a gas tank full of seaweed, ZEHST, or Zero Emission Hypersonic Transportation, is every intercontinental traveler's dream: comfy, fast, efficient. Whereas the Concorde made New York to Paris in a little over three hours, ZEHST would theoretically do New York to Tokyo in the same amount of time. Check out the plans for ZEHST at the show at the display booth for the parent company of Airbus, EADS.
There are 2,100 exhibitors including aviation giants like Airbus and Boeing, daily flight shows and other interactive displays for the public.
PRACTICAL INFORMATION
Check the International Paris Air Show website for complete details
Musée Air + Espace (Paris Air and Space Museum) is also holding special events—click their website for details
Not yet subscribed to BonjourParis? Sign up for your free subscription to French travel guides, news from France, French lifestyle articles and more delivered to your in-box twice weekly.
Leave a reply
Your email address will not be published. Required fields are marked *