April 18-24, 2011 BonjourParis France News Daily
Newest entries are on the top for current week, Monday-Sunday.
Thursday, April 21:
French riot police no longer allowed to drink alcohol while on duty
BonjourParis France News Daily
By Dali Wiederhoft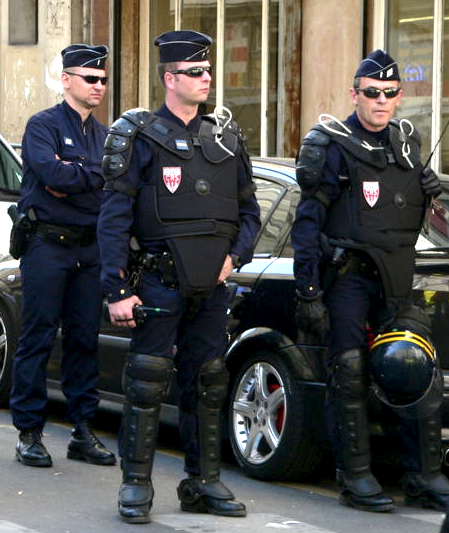 Paris, April 21—A new decree that bans French police officers from consuming alcohol while on duty has angered officers.
Director Hubert Weigel of Compagnies Républicaines de Sécurité (CRS) issued the order that CRS officers may no longer drink alcohol while on duty. This is a change from a 1989 policy that permitted officers to drink a glass of wine or beer during their meal breaks.
The change is a response to widely circulated photographs published on the Internet that showed uniformed and armed CRS officers drinking from beer cans at public demonstrations and protests that required police intervention.
Paul le Guennec, representative of the majority police union, SGP-FO, calls the new policy a labor code violation.
"Does the fact that having a glass of wine while eating prevent any kind of worker from carrying out their job? I don't think the chief of police drinks water when he's having a meal," said le Guennec to a reporter from French newspaper Le JDD.
The union argued that the CRS did not have a higher incidence of alcohol problems than the rest of society, saying a small drink with lunch was in line with French labor law.
Le JDD also reported that police consider this ban a form of harassment. Police unions are currently protesting staff cuts that reduced their 14,000-member force. Source: Le JDD [French news]
Read on for more top stories for this week:
New 360-degree moving scan of Paris skyline is a treat
BonjourParis France News Daily
By Dali Wiederhoft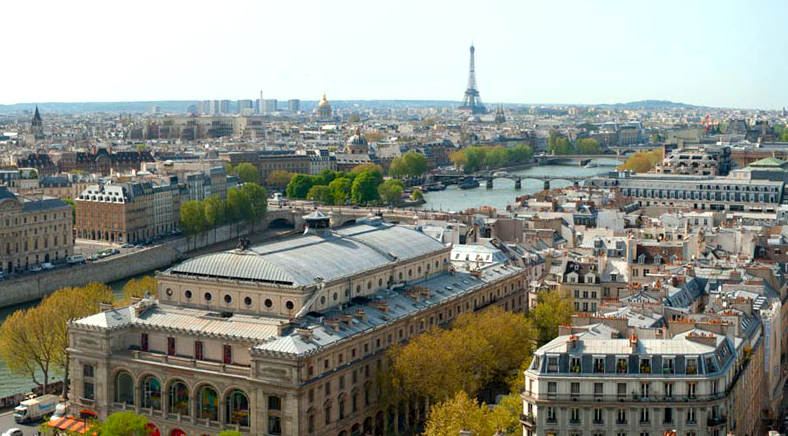 Paris, April 21—The City of Paris has released a spectacular animated scan that shows 360-degree sweeping views of Paris and its recognizable landmarks like the Eiffel Tower, Notre Dame, Sacré-Coeur, the Seine and more.
Photographer François Grunberg gained a rare view by first hiking up 18 stories (58 metres) to the top of la Tour Saint-Jacques, a Gothic church tower located near Hotel de Ville. The Tower is not open to the public, which makes the view and collected images all the rarer. Images were seamlessly stitched together digitally to create the digital panoramic moving scan.
Saint-Jacques Tower is considered a historic treasure and it was recently renovated over the course of several years. The church tower is the only remaining remnant of Saint-Jacques de la Boucherie church, founded in the 12th century and rebuilt in flamboyant Gothic style from 1508 to 1522. You'll find the Tower at square de la Tour Saint-Jacques at the corner of rue St Jacques and rue de Rivoli (Métro: Hotel de Ville, Paris 4th). Source: City of Paris Mayor's Office. Click here for moving 360-degree scan of Paris rooftops from atop the Saint-Jacques Tower
Wednesday, April 20:
Free Vélib' smartphone app handy for travelers seeking rental bike stands in Paris
BonjourParis France News Daily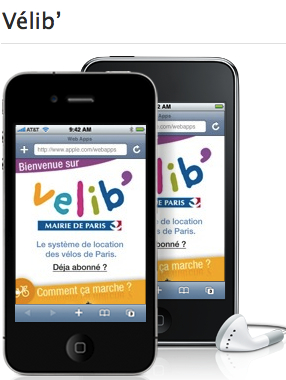 By Dali Wiederhoft
Paris, April 20—Paris City Hall offers a downloadable application with real-time updates showing bikes available for rental at over 1,500 Vélib' bike stands throughout Paris.
Travelers with smartphones can access free WIFI in Paris parks, monuments and other locations or use their own plan. The app is available for iPhone, Blackberry and Android.
Using the app does not require WIFI to view maps without GPS localized features enabled. To save costs, use your smartphone in airplane mode only (with incoming/outgoing calls and data plans disabled) and there will be no surprise charges from your mobile service provider.
The app shows maps, Vélib' stand locations and nearby landmarks such as Métro stations, post offices and museums, available bikes at specific stands, information about events happening in the WIFI zone and more.
Paris residents are increasingly environmentally aware, so the app calculates the riders's carbon footprint and CO2 savings made during the trip.
Travelers and residents are entitled to subscribe to one-day, weekly, monthly or annual passes.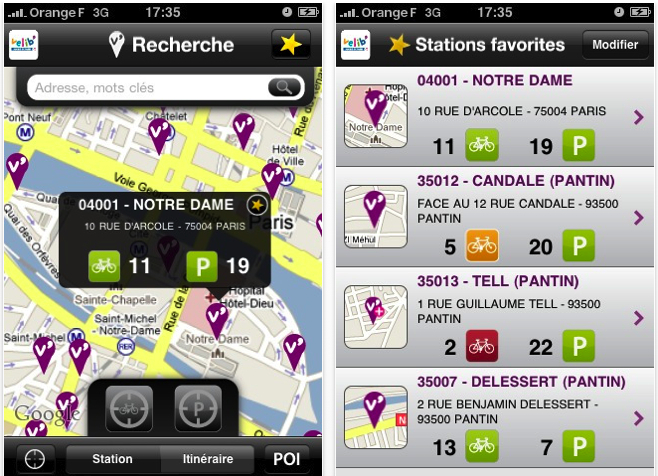 The one-day pass now costs €1 and will rise in May to €1.70 and a seven-day pass will rise from €5 to €8. Discounts are available for students.
Once subscribed, Vélib' users buy a subscription for a day, week, month or year, during which time they can use the bicycles free of charge for up to 30 minutes. Budget-conscious travelers hop from station-to-station, returning bikes every 25 minutes or so to avoid charges of any kind.
Travelers who don't speak French or who fear the automated Vélib' swipe-and-go stations can easily manage by buying a Navigo transit pass from a cashier at a Métro station with extra credit for Vélib' rentals. Start with 5 euro and recharge if you need more. Automated Vélib' stands accept credit cards but can be temperamental. Until recently only credit cards with Smart Chips were accepted, but that's no longer true, U.S.-issued VISA and Mastercards are now accepted; at times American Express cards work. Be advised that some Métro clerks may tell you only residents can buy Navigo cards, but that also was changed years ago.
The Vélib' program was initially the largest program of its kind in the world, but its success with travelers and residents alike has inspired cities like New York and San Francisco to use it as a model.
Go to your smartphone's app store to download your app and pack a helmet for the trip if you don't want to buy or rent one when visiting Paris.
To download your app, choose your smartphone here:
Free iPhone
Free Android
$2.99 Blackberry
If you have more questions about using the Vélib or Navigo cards, please post questions at the BonjourParis Q and A Forum.
Tuesday, April 19:
Cigarette packages must now show graphic images in anti-smoking campaign
BonjourParis France News Daily
By Dali Wiederhoft
Paris, April 19—Starting tomorrow, a new anti-smoking public health campaign requires that all cigarette packages sold in France show graphic images of damages caused by smoking. Evidently words alone didn't work.
These are cigarette packages purchased in France in May 2010 and the warnings translate as:
Left:
Smoking can damage the sperm and decreases fertility.
Right:
Smoking may reduce the blood flow and causes impotence.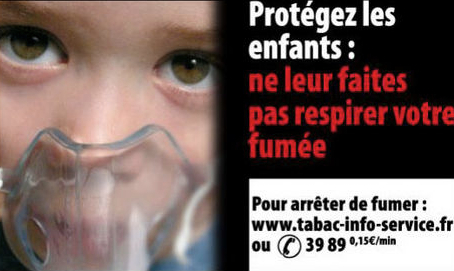 The image to the left is one of several in the new campaign and translates as: Protect children: do not make them breathe your smoke.
More images from the public health campaign here
Monday, April 18:
Pony rides return to Paris parks
BonjourParis France News Daily
By Dali Wiederhoft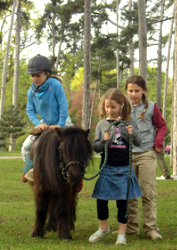 Paris, April 18—The sight of mamans trotting alongside their little ones atop ponies confirms it's spring in Paris. A French company called Animaponey offers miniature horse and pony rides to riders who weigh less than 66 pounds (30kg). No reservations required nor accepted and pony rides are available at these Paris parks:
Bois de Boulogne, Paris 16th
Bois de Vincennes, Paris 12th
Lac de Daumesnil, Paris 12th
Parc Monceau, Paris 17th
Days: Wednesdays, Saturdays, Sundays; school and public holidays
Hours: 3-6pm weather dependent
Cost:
1 walk   € 2.70
2 walks  € 5
Book of seven tickets € 16
Book of 15 tickets € 30
At times other operators offer afternoon pony rides at these parks, depending upon weather:
Champ de Mars, Paris 7th
Jardin du Luxembourg, Paris 6th
Jardin des Tuileries, Paris 1st
Parc Georges Brassens, Paris 15th
Parc des Buttes-Chaumont, Paris 19th
Parc Montsouris, Paris 14th
Don't just follow—join a participatory walking seminar with scholars and specialists who lead in-depth walking tours for small groups of intellectually curious travelers. Check out our partner,

Context Travel