France May Not Have It All, but…
For the fifth consecutive year, International Living has announced that France has the best standard of living in the world. As someone who lives here, loves it and writes about France, this should make my heart sing—and does. Returning to Paris to see snow on the runway at CDG airport gave my heart a wee start. What caused greater consternation was the news that the air controllers might be on strike. Hey, this is France and manifs are a way of life. Strike first and then negotiate. Whoever was watching over me took pity and the moment I was home, I was home. I wondered whether I would find the clothes I remembered leaving for the deep winter chill. Where were my boots, my gloves and the wool hat that I bought in case of weather extremis? Not to worry, if I couldn't find something, the winter sales are in full swing. Having lived in Paris 22 years, I've learned where to find deep discounts on moderately priced clothes. There are downsides to living in France. Dealing with the French bureaucracy can cause people with rock-solid constitutions to contract heartburn. Anyone who has moved to, or within the country, knows the amount of required paperwork is enough to make perfectly sane people pull out their hair. In spite of these frustrations, the French are privy to what's considered the world's best health care system. In addition, free and excellent education is available for those who choose to take advantage of it. French citizens are subsidized by the government from cradle to grave, and even though poor people do exist, they comprise less than 15% of the population. The French are quick to complain about high taxes. But they receive many benefits for their contributions. All I know is I've been able to schedule all of my medical appointments within a week, and I'm going to have to fork over 60 Euros to see a private physician. If you're an American, you know that's peanuts. If anyone tells you France is a tropical paradise, please remember the Bonjour Paris mantra: People don't live in or come to France for the perfect weather. They come for the architecture, museums and world-famous landmarks. People wax poetic about walking along the Seine, being overwhelmed by the beauty of Notre Dame and tracing the steps of so many renowned writers, artists, actors and intelligentsia. Many people agree that France is one of the most beautiful countries anywhere; it's difficult not to be impacted by its varied and rich history. It's hard to mention France without noting its food and wine. Many feel it's some of the best in the world and has inspired many countries' cuisines. I'm not saying that there isn't excellent food all over the world. My first dinner here, however, was a tribute to what I'd been missing. For 35 Euros, a beautifully presented and delicious three-course dinner shouted welcome. The restaurant's wine list had some expensive selections, but we were able to find a perfectly lovely bottle for 27 Euros. Aesthetics are an essential element of French, life from the way food is presented, flowers are displayed and store windows are decorated. For many, France is filled with unlimited eye candy. No matter where you look, you'll invariably see something you've never seen before. Another thing I appreciate about France is its central geographic location, and the fact you can be in different countries, with incredibly varied cultures, in a matter of hours. There's no question that living in Paris is substantially more expensive than other parts of France. But once you venture further afield, properties are available that cost less and the quality of services doesn't diminish. Homes in Province frequently sell for less than $100,000 and may be situated in mountain ranges, on land with cascading wisteria, lavender galore, sunflower fields or vineyards. Few will refute that France has some of the most beautiful landscapes anywhere—and there's no charge for the incredible views. Even small villages have outdoor (roving) markets. Churches have concerts and cost nearly nothing or are free. France is small enough that you can be in the mountains, at the seashore or in locales that look and feel entirely different. And France's first-rate rail system facilitates getting from here to there quickly and economically. Film executive Leonid Bochkov says, "I think the #1 rating is close to reality. France is one of the greatest nations located in the heart of Europe. It is large and diverse in terrain, has a good climate and its history and culture are very rich. French people are friendly and the atmosphere is optimistic. Prices are less than in many neighboring countries plus roads, transport, medicine and education are on a high level. French women are beautiful. I vote for France!" My choice is France as well. Hail to long lunches and family meals. Who wouldn't be seduced by five weeks of vacation and a greater chance to savor living and life. Manners are important and people tend to be respectful of one another. The French possess a certain savoir faire. Even though many people work extremely hard, their jobs aren't what define them unless they're Président de la République française. For the most part, people aren't judged by how much money they do or don't have. Rather, who and what they are takes precedence over the size of their apartments or houses or by their cars. Most French tend to buy fewer things but invest in better quality ones. They appear to have an innate sense of style and a profound appreciation of the here and now. Whether or not it's true, many claim the French are more romantic than others. It may not be easy to become a French person's friend, but once you are, it's for life. Clearly, I'm prejudiced. But, do you think a survey that ranks quality of life can be valid? People have different criteria as well as expectations. Please don't be bashful and post your thoughts—including what country you'd…
SUBSCRIBE
ALREADY SUBSCRIBED?
BECOME A BONJOUR PARIS MEMBER

Gain full access to our collection of over 5,000 articles and bring the City of Light into your life. Just 60 USD per year.

Find out why you should become a member here.

Sign in

Fill in your credentials below.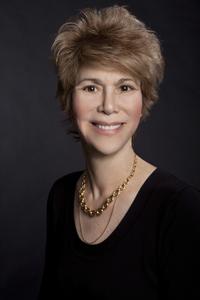 For the fifth consecutive year, International Living has announced that France has the best standard of living in the world. As someone who lives here, loves it and writes about France, this should make my heart sing—and does.
Returning to Paris to see snow on the runway at CDG airport gave my heart a wee start. What caused greater consternation was the news that the air controllers might be on strike. Hey, this is France and manifs are a way of life. Strike first and then negotiate. Whoever was watching over me took pity and the moment I was home, I was home.
I wondered whether I would find the clothes I remembered leaving for the deep winter chill. Where were my boots, my gloves and the wool hat that I bought in case of weather extremis? Not to worry, if I couldn't find something, the winter sales are in full swing. Having lived in Paris 22 years, I've learned where to find deep discounts on moderately priced clothes.
There are downsides to living in France. Dealing with the French bureaucracy can cause people with rock-solid constitutions to contract heartburn. Anyone who has moved to, or within the country, knows the amount of required paperwork is enough to make perfectly sane people pull out their hair.
In spite of these frustrations, the French are privy to what's considered the world's best health care system. In addition, free and excellent education is available for those who choose to take advantage of it. French citizens are subsidized by the government from cradle to grave, and even though poor people do exist, they comprise less than 15% of the population. The French are quick to complain about high taxes. But they receive many benefits for their contributions.
All I know is I've been able to schedule all of my medical appointments within a week, and I'm going to have to fork over 60 Euros to see a private physician. If you're an American, you know that's peanuts.
If anyone tells you France is a tropical paradise, please remember the Bonjour Paris mantra: People don't live in or come to France for the perfect weather. They come for the architecture, museums and world-famous landmarks. People wax poetic about walking along the Seine, being overwhelmed by the beauty of Notre Dame and tracing the steps of so many renowned writers, artists, actors and intelligentsia. Many people agree that France is one of the most beautiful countries anywhere; it's difficult not to be impacted by its varied and rich history.
It's hard to mention France without noting its food and wine. Many feel it's some of the best in the world and has inspired many countries' cuisines.
I'm not saying that there isn't excellent food all over the world. My first dinner here, however, was a tribute to what I'd been missing. For 35 Euros, a beautifully presented and delicious three-course dinner shouted welcome. The restaurant's wine list had some expensive selections, but we were able to find a perfectly lovely bottle for 27 Euros.
Aesthetics are an essential element of French, life from the way food is presented, flowers are displayed and store windows are decorated. For many, France is filled with unlimited eye candy. No matter where you look, you'll invariably see something you've never seen before.
Another thing I appreciate about France is its central geographic location, and the fact you can be in different countries, with incredibly varied cultures, in a matter of hours.
There's no question that living in Paris is substantially more expensive than other parts of France. But once you venture further afield, properties are available that cost less and the quality of services doesn't diminish. Homes in Province frequently sell for less than $100,000 and may be situated in mountain ranges, on land with cascading wisteria, lavender galore, sunflower fields or vineyards. Few will refute that France has some of the most beautiful landscapes anywhere—and there's no charge for the incredible views.
Even small villages have outdoor (roving) markets. Churches have concerts and cost nearly nothing or are free. France is small enough that you can be in the mountains, at the seashore or in locales that look and feel entirely different. And France's first-rate rail system facilitates getting from here to there quickly and economically.
Film executive Leonid Bochkov says, "I think the #1 rating is close to reality. France is one of the greatest nations located in the heart of Europe. It is large and diverse in terrain, has a good climate and its history and culture are very rich. French people are friendly and the atmosphere is optimistic. Prices are less than in many neighboring countries plus roads, transport, medicine and education are on a high level. French women are beautiful. I vote for France!"
My choice is France as well. Hail to long lunches and family meals. Who wouldn't be seduced by five weeks of vacation and a greater chance to savor living and life.
Manners are important and people tend to be respectful of one another. The French possess a certain savoir faire. Even though many people work extremely hard, their jobs aren't what define them unless they're Président de la République française.
For the most part, people aren't judged by how much money they do or don't have. Rather, who and what they are takes precedence over the size of their apartments or houses or by their cars.
Most French tend to buy fewer things but invest in better quality ones. They appear to have an innate sense of style and a profound appreciation of the here and now. Whether or not it's true, many claim the French are more romantic than others. It may not be easy to become a French person's friend, but once you are, it's for life.
Clearly, I'm prejudiced. But, do you think a survey that ranks quality of life can be valid? People have different criteria as well as expectations.
Please don't be bashful and post your thoughts—including what country you'd vote for as being the best place to live. Aren't there always compromises?
Please post your comments or questions and let them flow. Register HERE to do so if you need a Bonjour Paris user name and password.
© Paris New Media, LLC
More in cultural differences, Dining in Paris, Food Wine, France, French food, French tourism, French wine, Museum, Paris, Paris restaurants, sightseeing, snow, weather
---
---