Food Critic Malpractice: the Crime of Errors by Omission, Not Commission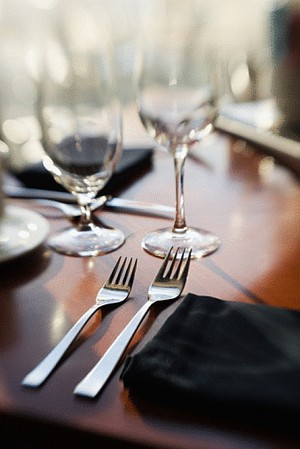 I've ranted and raved recently about a lot of web and critic behavior and this is one more example of my colère. Donc, treat it as such. In addition to my incomprehension about why critics (save Francois Simon in his Hache Menu) can't give the true prices they paid for meals, why don't they and their guidebooks tell you how many years it's been since they visited (save Lebey) and why they don't report what they were comp'd? With the exception of the New York Times and the Figaro folks, who pay for every dinner mint on the newspaper's dime, I'm baffled why journalists hold back when it comes to writing negative reviews. As a person trained in medicine, I know that malpractice has resulted in the loss of patients' lives, limbs and happiness as well as the ruination of physicians' lives unjustly charged (ref: Sara C. Charles, Adverse Events, Stress, and Litigation: A Physician's Guide). I know we need such a system in place. Culinary reporting errors/omissions are hardly in the same league, but they're worth referencing. A mistaken amount of flour in a cake recipe is a disaster, a faulty reporting of days opened and closed of a resto results in scrambling for Plan B, but suppressing a bad review, whether by the author, editor or publisher is akin to withholding data on a negative pharmacological study. Our readers expect honesty, accuracy and full disclosure. And they should. I realize the world I envision is not the world of Gordon Gekko; I understand why writers for publications that depend on advertising from wine merchants, readership of one demographic or another (from the Bobo to Geezer pops) and people who want to be liked suppress bad reviews because of one thing or another. But (sputter), but, but… In medical science there are errors of commission and omission and each can have equally disastrous results; for instance, missing George Gershwin's brain tumor was/is just as serious as cutting off the wrong gangrenous leg. Again, culinary criticism doesn't rise to this level of severity of result. But, to me, there's nothing worse than a friend to whom I've given advice on where to eat reporting that his/her meals at places I consider infra dig were wonderful and not mentioning any of my recs except a friend reporting that I was really too generous about a place because it was horrible from start to finish. I report on every meal I've had out in Paris (let's hear the huzzahs out there) and only hold back on my own or Colette's cooking. I know it's the old Emersonian "foolish consistency…of little minds," but my conscience is clear. If people disagree so be it, and I wish everyone could pump out good, honest meals like the places listed below. Aux Deux Amis 45 rue Oberkampf in the 11th (Metro: Oberkampf) Closed Sundays (for now) and Mondays Lunch menu at 19.50 E Le Bistrot Lou 33, rue Georges-Pitard in the 15th, (Metro: Plaisance) T: 01.45.33.58.47 Closed Sundays Menu-carte for 15.90 E La Gauloise 59 ave de la Motte Picquet in the 15th, (Metro: la Motte Picquet) Tele immaterial: no rez's Lunch menu at 22 (2 courses) and 28 E (3) Open 7/7 ©by John Talbott 2010 Looking for something sweet? Try 
zChocolat
's exclusive selection of handmade French chocolates. Please post your comments or questions and let them flow. Register 
HERE
to do so if you need a Bonjour Paris user name and password.
SUBSCRIBE
ALREADY SUBSCRIBED?
BECOME A BONJOUR PARIS MEMBER

Gain full access to our collection of over 5,000 articles and bring the City of Light into your life. Just 60 USD per year.

Find out why you should become a member here.

Sign in

Fill in your credentials below.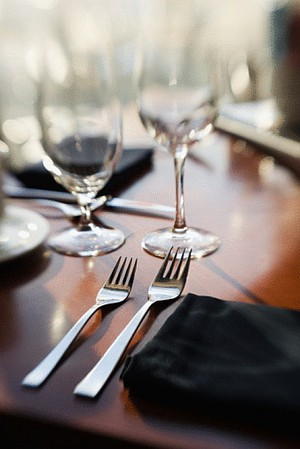 I've ranted and raved recently about a lot of web and critic behavior and this is one more example of my colère. Donc, treat it as such.
In addition to my incomprehension about why critics (save Francois Simon in his Hache Menu) can't give the true prices they paid for meals, why don't they and their guidebooks tell you how many years it's been since they visited (save Lebey) and why they don't report what they were comp'd? With the exception of the New York Times and the Figaro folks, who pay for every dinner mint on the newspaper's dime, I'm baffled why journalists hold back when it comes to writing negative reviews.
As a person trained in medicine, I know that malpractice has resulted in the loss of patients' lives, limbs and happiness as well as the ruination of physicians' lives unjustly charged (ref: Sara C. Charles, Adverse Events, Stress, and Litigation: A Physician's Guide). I know we need such a system in place.
Culinary reporting errors/omissions are hardly in the same league, but they're worth referencing. A mistaken amount of flour in a cake recipe is a disaster, a faulty reporting of days opened and closed of a resto results in scrambling for Plan B, but suppressing a bad review, whether by the author, editor or publisher is akin to withholding data on a negative pharmacological study.
Our readers expect honesty, accuracy and full disclosure. And they should. I realize the world I envision is not the world of Gordon Gekko; I understand why writers for publications that depend on advertising from wine merchants, readership of one demographic or another (from the Bobo to Geezer pops) and people who want to be liked suppress bad reviews because of one thing or another. But (sputter), but, but…
In medical science there are errors of commission and omission and each can have equally disastrous results; for instance, missing George Gershwin's brain tumor was/is just as serious as cutting off the wrong gangrenous leg. Again, culinary criticism doesn't rise to this level of severity of result.
But, to me, there's nothing worse than a friend to whom I've given advice on where to eat reporting that his/her meals at places I consider infra dig were wonderful and not mentioning any of my recs except a friend reporting that I was really too generous about a place because it was horrible from start to finish.
I report on every meal I've had out in Paris (let's hear the huzzahs out there) and only hold back on my own or Colette's cooking. I know it's the old Emersonian "foolish consistency…of little minds," but my conscience is clear. If people disagree so be it, and I wish everyone could pump out good, honest meals like the places listed below.
Aux Deux Amis
45 rue Oberkampf in the 11th (Metro: Oberkampf)
Closed Sundays (for now) and Mondays
Lunch menu at 19.50 E
Le Bistrot Lou
33, rue Georges-Pitard in the 15th, (Metro: Plaisance)
T: 01.45.33.58.47
Closed Sundays
Menu-carte for 15.90 E
La Gauloise
59 ave de la Motte Picquet in the 15th, (Metro: la Motte Picquet)
Tele immaterial: no rez's
Lunch menu at 22 (2 courses) and 28 E (3)
Open 7/7
©by John Talbott 2010
Looking for something sweet? Try zChocolat's exclusive selection of handmade French chocolates.
Please post your comments or questions and let them flow. Register HERE to do so if you need a Bonjour Paris user name and password.
More in Bonjour Paris, Eating in Paris, Food critics, Food Wine, John Talbott Paris, Paris, Paris bistros, Paris restaurants
---
---