Cell Phone Service in France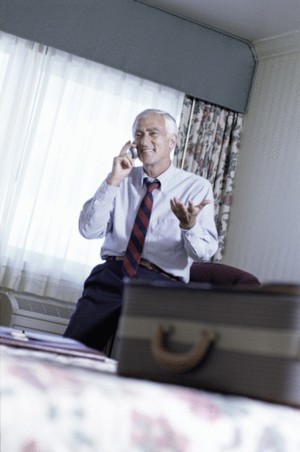 While it is true that more US and Canadian based cell phones work in France than ever, understanding if yours is one of them is increasingly difficult to figure out. To make matters worse, roaming rates from the North American telecom giants have actually increased rather than become more affordable. Despite these challenges, the good news is that there are new options allowing for affordable cellular service in France. Here is some information that should help you to get affordable cellular service in France. Does my current phone work in France and if it does, what's it going to cost me? In 200 countries around the world, including France, GSM is the predominant cellular system. In the US and Canada, a variety of systems are used depending on the carrier. AT&T, T-Mobile and Fido in Canada are the largest GSM carriers. Other large carriers, such as Verizon and Sprint, do not use GSM. However, the GSM frequency used in North America is 1900 MHz with T-Mobile and both 1900 MHz and 850 MHz with AT&T. France, on the other hand, uses 900 and 1800 MHz. Still, most new models, particularly upper end models, have all four frequencies (known as "quad band" cell phones). If your phone is a quad band GSM cell phone, it will work in France. Verizon has a couple of handsets that are hybrid. They use CDMA system in the US and GSM overseas. Sprint has recently released one as well. Regardless of what your customer service representative may tell you regarding your phone working in France, you should double-check the specs to confirm that it has the necessary GSM frequencies – 900 MHz and 1800.  The fact of the matter is that the vast majority of the carriers' business is domestic and most reps are not properly trained to offer sound advice regarding international cellular service. You can check online or in your user guide to make absolutely certain that your phone has the appropriate networks. If your phone does work in France, you can expect to pay about $1.00-$1.25 (plus tax) for both incoming and outgoing calls from a US carrier and about $2.00 from Canadian carriers. If you think that is too expensive, you are not alone. The good news is that there are more affordable options. How can I pay less for cell phone service? If you have ascertained that your handset is compatible for use in France, you can purchase a French SIM card and pay lower rates than you would roaming with your usual provider. However, in order for your phone to accept a different SIM card, you must ask your provider for the "unlock code." US carriers will give you the code without a problem but Canadian ones generally will not. You may have to go to a cell phone store that provides this service for a fee. Once you get the unlock code, you can follow the instructions and then your phone will immediately be able to accept other SIM cards. Usually it takes the provider about 24-48 hours to provide you with this code. There are a number of French SIM cards including Bouygues, SFR, Mobiho and Orange, and while they all offer free incoming calls, outgoing rates differ. One option is provided by
Mobiho
, a company that caters specifically to foreigners living in France and tourists traveling to France. Their outgoing rates back to North America cost about 1/4th of the competition, and, unlike the other carriers, they also have English instructions. However, as this company caters to a small niche, they are not as easy to find in France. Cellular Abroad in Los Angeles, California is the US distributor for Mobiho. It'is convenient to have the SIM card prior to your departure so you will have service from the moment you step off the plane and your phone number will be assigned before you leave, which you can leave with friends or on your voicemail. How does a French SIM card work? Most Europeans use pay as you go cellular service, meaning, they do not have to sign a binding agreement and they just add talk time as needed. This is a perfect solution for the tourist as well since it wouldn't make sense to sign a long-term contract, of course. French SIM cards come with initial talk time and when you need more talk time, simply go to a convenience store or even a café and ask for a "carte recharge" (recharge card). They come in different denominations, generally from 5 Euros to 100 Euros. Recharge vouchers look like a sales receipt and are generated from a little machine that looks like a credit card machine. The voucher will have a unique code on it. Entering the code on the handset, as per the instructions, will add talk time to your account depending on what denomination you purchased. It is helpful if you speak French (unless you have a Mobiho SIM card, which has English prompts and instructions). My phone won't work in France, how can I use a French SIM card? If your cell phone is not compatible with the French network, you will need to upgrade your handset or rent or purchase one that does. A free upgrade should be easy to obtain if you are with a GSM carrier such as T-Mobile or AT&T but a little more difficult with Verizon or Sprint as only the most expensive handsets have the proper…
SUBSCRIBE
ALREADY SUBSCRIBED?
BECOME A BONJOUR PARIS MEMBER

Gain full access to our collection of over 5,000 articles and bring the City of Light into your life. Just 60 USD per year.

Find out why you should become a member here.

Sign in

Fill in your credentials below.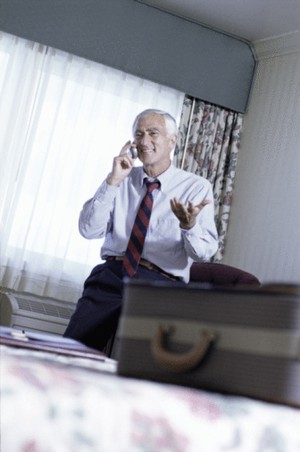 While it is true that more US and Canadian based cell phones work in France than ever, understanding if yours is one of them is increasingly difficult to figure out. To make matters worse, roaming rates from the North American telecom giants have actually increased rather than become more affordable. Despite these challenges, the good news is that there are new options allowing for affordable cellular service in France. Here is some information that should help you to get affordable cellular service in France.
Does my current phone work in France and if it does, what's it going to cost me?
In 200 countries around the world, including France, GSM is the predominant cellular system. In the US and Canada, a variety of systems are used depending on the carrier. AT&T, T-Mobile and Fido in Canada are the largest GSM carriers. Other large carriers, such as Verizon and Sprint, do not use GSM. However, the GSM frequency used in North America is 1900 MHz with T-Mobile and both 1900 MHz and 850 MHz with AT&T. France, on the other hand, uses 900 and 1800 MHz. Still, most new models, particularly upper end models, have all four frequencies (known as "quad band" cell phones). If your phone is a quad band GSM cell phone, it will work in France. Verizon has a couple of handsets that are hybrid. They use CDMA system in the US and GSM overseas. Sprint has recently released one as well.
Regardless of what your customer service representative may tell you regarding your phone working in France, you should double-check the specs to confirm that it has the necessary GSM frequencies – 900 MHz and 1800.  The fact of the matter is that the vast majority of the carriers' business is domestic and most reps are not properly trained to offer sound advice regarding international cellular service. You can check online or in your user guide to make absolutely certain that your phone has the appropriate networks.
If your phone does work in France, you can expect to pay about $1.00-$1.25 (plus tax) for both incoming and outgoing calls from a US carrier and about $2.00 from Canadian carriers. If you think that is too expensive, you are not alone. The good news is that there are more affordable options.
How can I pay less for cell phone service?
If you have ascertained that your handset is compatible for use in France, you can purchase a French SIM card and pay lower rates than you would roaming with your usual provider. However, in order for your phone to accept a different SIM card, you must ask your provider for the "unlock code." US carriers will give you the code without a problem but Canadian ones generally will not. You may have to go to a cell phone store that provides this service for a fee. Once you get the unlock code, you can follow the instructions and then your phone will immediately be able to accept other SIM cards. Usually it takes the provider about 24-48 hours to provide you with this code.
There are a number of French SIM cards including Bouygues, SFR, Mobiho and Orange, and while they all offer free incoming calls, outgoing rates differ. One option is provided by Mobiho, a company that caters specifically to foreigners living in France and tourists traveling to France. Their outgoing rates back to North America cost about 1/4th of the competition, and, unlike the other carriers, they also have English instructions. However, as this company caters to a small niche, they are not as easy to find in France. Cellular Abroad in Los Angeles, California is the US distributor for Mobiho. It'is convenient to have the SIM card prior to your departure so you will have service from the moment you step off the plane and your phone number will be assigned before you leave, which you can leave with friends or on your voicemail.
How does a French SIM card work?
Most Europeans use pay as you go cellular service, meaning, they do not have to sign a binding agreement and they just add talk time as needed. This is a perfect solution for the tourist as well since it wouldn't make sense to sign a long-term contract, of course. French SIM cards come with initial talk time and when you need more talk time, simply go to a convenience store or even a café and ask for a "carte recharge" (recharge card). They come in different denominations, generally from 5 Euros to 100 Euros. Recharge vouchers look like a sales receipt and are generated from a little machine that looks like a credit card machine. The voucher will have a unique code on it. Entering the code on the handset, as per the instructions, will add talk time to your account depending on what denomination you purchased. It is helpful if you speak French (unless you have a Mobiho SIM card, which has English prompts and instructions).
My phone won't work in France, how can I use a French SIM card?
If your cell phone is not compatible with the French network, you will need to upgrade your handset or rent or purchase one that does. A free upgrade should be easy to obtain if you are with a GSM carrier such as T-Mobile or AT&T but a little more difficult with Verizon or Sprint as only the most expensive handsets have the proper networks. Usually the carriers are happy to offer you a new handset for free or for a significant discount if your initial contract has expired as they want to renew your contract and lock you in. If your contract has expired and you are month to month, call your carrier and remind them that there are other options available but you may renew if you can get an upgrade. That usually does the trick.
If you cannot get an upgrade through your carrier, you can either rent or purchase a handset. There are plenty of online and offline retailers that offer unlocked tri and quad band GSM phones, but if you are buying the SIM card from Cellular Abroad, you may as well rent or purchase the handset through them as well.
Tips and tricks for cellular service in France
– Since incoming calls are free, you should try to take advantage of that aspect. However, those who call you will be incurring a charge to call to a France cell phone (please note that almost all carriers charge much more to call a French cell phone as opposed to a landline). If you just pick up your phone and call nonchalantly, expect to pay $0.50 or more per minute. You can get a calling card and pay half that or less.
– Since you will have a new number, people will not know where to find you unless they have your number. You can email people your phone number (be sure to give them the proper international dialing sequence – 011-33-phone number), or you can leave a message on your voice mail advising people that you are in France and to call you on your new number.
– Use text messaging whenever possible, particularly if you do not use Mobiho. Other carriers charge about 0.70 Euros to call the US and Canada so if you opt to use a carrier other than Mobiho, you can text people and ask them to call you back.
– Before you depart, make sure you get non 800 numbers for your credit card company in case you need to contact them. Oftentimes, toll free numbers do not work from abroad. Those that do may incur a charge.
– Ask your travel companions to get the same service as you do. Usually calls within the same network get a discounted rate.
Subscribe for free so you don't miss story & don't forget our searchable library of 7,000+ stories about France travel & Paris events, dining, lodging, shopping, French lifestyle news, book news, recipes, photography & more.
Shop our Amazon.com Boutique for the very latest books, travelers essentials & everything else available at Amazon.com. New items added daily. BonjourParis has been published since 1995 thanks to your support.
Search hint: start at the back pages for the most recent stock.
Short-cut to our 100 TOP SELLING ITEMS

(please wait for widget to load—updated daily)

Take trips, not chances. For peace of mind each and every time you travel, enroll for MedjetAssist evacuation services.
---
---