Five Romantic Paris Hotels: Bel Ami, Belle Juliette, L'Hotel, Mathurin, Villa Madame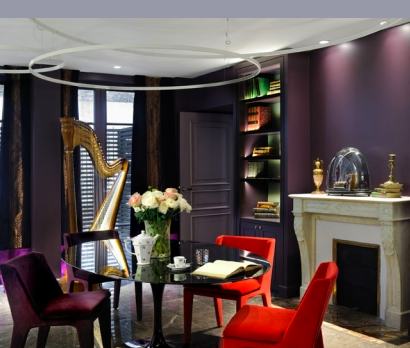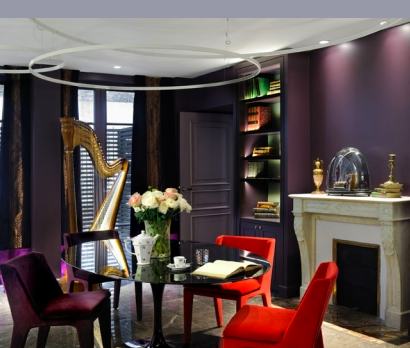 How do you define a romantic hotel? Hotels that cater to people on honeymoons claim to be romantic; but, let's face it, not even a heart-shaped bed guarantees romance. Romance and romantic hotels are totally subjective definitions.
None of these hotels appear to have been cut from a cookie-cutter mold. All have first-class bedding and high-count quality linens. Rooms were designed with taste and care, and hopefully are more than clean. There's usually enough space in your room to sit and enjoy a glass of wine, or if feeling romantic, why not Champagne?
Bathrooms have been renovated to exceed modern expectations and more than likely are outfitted with marble. Yes, there are lovely soaps, shampoos, thick towels, and probably terry cloth robes.
As tends to be the case with Paris hotels, rooms are usually on the small side, with the exception of the larger business hotels.  This is especially true if you opt to stay on the Left Bank, which for many is considered more romantic. To be sure, some people will dispute that premise.
Hotel Le Mathurin
This should be considered a sweet hotel more akin to an elegant townhouse (okay, mansion) than a place where you're just a number. Its 54 rooms were designed with elegance and an eye for décor that's both functional and inviting, but by no means boring. Each room is slightly varied in its color schemes so guests don't feel as if they're staying in a Holiday Inn.
The bar is inviting and if you like a spa with a Jacuzzi plus a hammam, you'll think you're in heaven.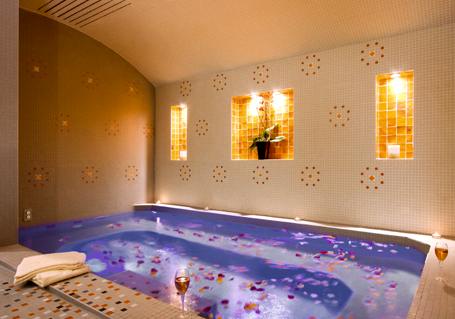 Some rooms are definitely larger than others: try to snag one with a balcony if you're into viewing the Paris rooftops. The hotel's location, between La Madeleine and Opéra, is ideal for people who are in Paris to work while enjoying the City of Light.
The service is excellent. The breakfast buffet isn't the best in Paris (nor by any means the worst), so you might want to take a short walk and eat out if the first meal of the day is your thing.
Business people tend to gravitate here because of the hotel's Right Bank location near the Opéra Métro hub with lines that can whisk you to La Défense quickly. If you're a shopper, it's a short walk to the main department stores in Paris.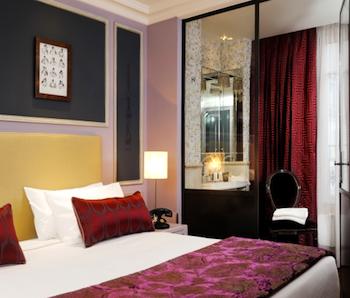 Hôtel La Belle Juliette Paris
This is an elegant hotel where each of the 34 rooms is decorated with a different look and feel and a spirit of whimsy. The design was conceived by Anne Gelbard, who specializes in fabrics that many haute couture honchos use.
If you're a swimmer, there's a small pool plus a spa that offers different types of beauty treatments, including traditional Chinese medicines and Acu-Face Lifts (no surgery involved). Guests can also relax in the hammam.
If you're a Left Bank type of person, the location is ideal: you'll be in the midst Saint-Germain-des-Prés and steps away from the Bon Marché department store (don't miss the grocery store). Nearby rue du Cherche-Midi is nirvana when it comes to shopping until you drop. If you feel like a bit of calm or a run, the Luxembourg Garden is a fast walk away.
Hôtel Bel Ami
If you're looking for a hot and hopping hotel, The Bel Ami qualifies. It's totally Saint-Germain-des-Prés and you can be at the Café de Flore in minutes. There are 106 standard rooms and six suites, designed à la moderne utilizing six different color schemes.
If you head in the other direction, you'll be at the banks of the Seine for some chilling-out or taking a bâteau bus. If you want a culture fix, Musée d'Orsay is minutes away.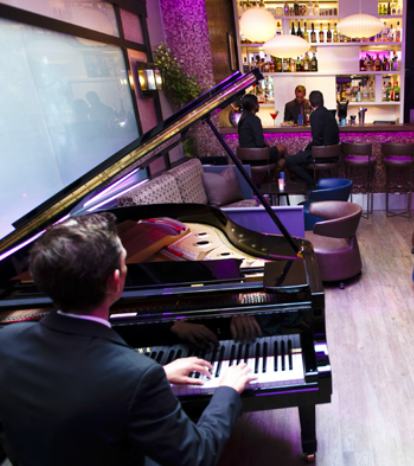 The hotel has an excellent spa with Payot products and a fitness center for those who want to work out (or have overindulged—you get the drift). While you're running on the treadmill, you can watch fish swimming in an aquarium to bring your heart rate down.
The hotel's lobby has a piano bar and feel free to challenge the bartender to make your favorite cocktail. There are jazz nights and special performances on certain evenings. Rooms are modern, well designed and should you have too much to drink, all you have to do is take the elevator to your room.
La Villa Madame
This 28-room hotel has more of the feeling of an intimate club where you're tempted to sit in the lounge and meet the other guests. The rooms are small, but incredibly charming; and it's on one of my favorite streets removed from the beaten path.
Not that many people need it, but this is one of the few small hotels with 24-hour-a-day concierge service. If you're restless in the middle of the night, there's an inviting lounge area with a fireplace and a library where you can have a drink or cup of tea.
The highlight of the hotel is the location, which is only a few minutes away from the Luxembourg Gardens, blvd Montparnasse and Saint-Germain-des-Prés. There's a tiny outdoor area and the hotel staff prides itself in its lovely floral arrangements. Hôtel La Villa Madame is the epitome of refined elegance and everything about this hotel makes people feel as if they're privileged to have the opportunity to stay in a such an almost-hidden gem.
L'Hotel
I've always wanted to stay here because it's lavish, totally unique and, oh, the stories I've heard about divine stays at this exquisite hotel. Designed by Jacques Garcia, it's a showstopper and no two rooms of the 20 chambres are alike. Discreet and glamorous, highly rated by every stylish fashion and travel publication favored by jetsetters, this is where you stay for a lover's tryst.
No matter which suite your budget allows—and unless you splurge large, it will be small—trust it will be romantic. When you eventually emerge from your room (and why rush when room service is available), on-site you have Le Restaurant, the one-star Michelin restaurant with ambience as pleasing as the menu. Le Bar, one of the most romantic bars in Paris, is open late—past 1 a.m. most nights.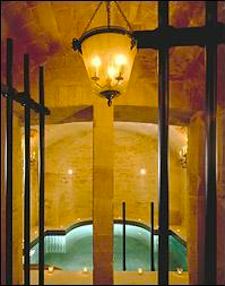 The pool just made for two is tucked into a stone grotto just begging for candlelight. And do reserve your complimentary hour in the pool the moment you have your hotel reservation, it understandably fills quickly. The owners say their business philosophy is the Oscar Wilde saying, "I have the simplest of tastes; I am always satisfied with the best."
Last-minute travelers, take heart:
August is one of the months when you'll find Paris hotel rates at their lowest. Still far from cheap, no matter which of these hotels you choose, you'll take memories of a rare stay at one of the most romantic hotels in one of the world's most romantic cities.
If you have favorite romantic hotels in Paris, please let us know.
© Paris New Media, LLC
Sign up now for your own free subscription to BonjourParis & we'll send you Wednesday & Sunday newsletters that link to original France travel stories, news, recipes and travel photography. 50 original stories monthly from your most complete online France travel & Francophile lifestyle eZine. RSS feed available.
Bestsellers for travelers & Francophiles at our

BonjourParis Amazon.com Boutique: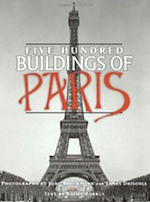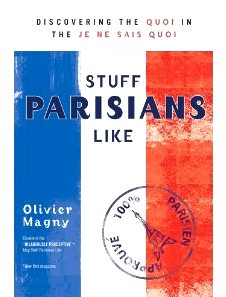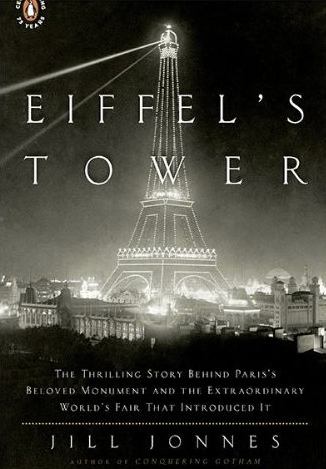 Leave a reply
Your email address will not be published. Required fields are marked *