Book Review: Betsy and the Emperor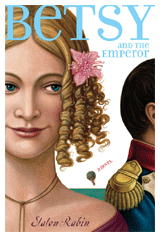 New York author Staton Rabin's charming new novel BETSY AND THE EMPEROR (Simon & Schuster) is spreading a positive message about all things French, all over the world. Published globally in eight languages (French edition coming soon from Bayard Presse), the book has also made a splash in Hollywood where it's in development as a movie with Al Pacino attached to star as Napoleon Bonparte, and acclaimed French "auteur" Patrice Chereau to direct.   Since Ms. Rabin has spent so many hours alone in her apartment writing books that lately she has started talking to herself, we asked her if she'd like to interview herself. Here is the rather unfortunate result:   Interviewer: Excuse me, Ms. Rabin, but you look familiar. Haven't we met somewhere before? Rabin: Well, you might have seen me when I was signing copies of my book recently on the Queen Mary 2. Or on the other hand– Interviewer: –it might be because you and I are the same person. Rabin: Stop finishing my sentences! Interviewer: Noted. How did you first get the idea to write BETSY AND THE EMPEROR? Rabin: I was living in San Francisco at the time– you remember that, don't you? Interviewer: How can I forget it? We survived the Loma Prieta earthquake together. Rabin: Anyway, one day I was reading a history book about Napoleon, and found an actual conversation between him and 14-year-old English girl Betsy Balcombe, while he was being held prisoner by the British on St. Helena. Betsy had briefly been locked in the wine cellar by her father, as punishment for something-or-other. And Napoleon saw her through her "prison" bars, and said, "Betsy, now we are both prisoners. But you cry. I don't cry." And she replied, "You have." "Yes," he acknowledged, "but the prison remains a prison so it is better to be cheerful. Don't
cry." He passed her his handkerchief through the bars. "Remember, Betsy, I understand all you say and do. Yes, more than your parents, perhaps. Come to me when you are liberated, and Pierron will make bonbons for us and we shall laugh, again!" I was astonished by this interchange. It showed a whole other side to Napoleon than we're used to seeing. So I thought this fascinating relationship could make the basis of a book– and a movie. It actually started out as my movie treatment, in which Betsy tries to help Napoleon escape from St. Helena. And then I wrote the novel based on that. Interviewer: You make it sound so simple! It took you
seven years to research and write that book. Rabin: Well, most of that time I was simply busy growing up. Interviewer: You call it growing up. I call it procrastinating. Rabin: I was so young at the time I started writing my book that I understood teenaged Betsy, but had to get older before I could really understand middle-aged Napoleon, who was having "the mother of all midlife crises". He'd lost almost everything! Interviewer: Tell us a little about the research you did for BETSY AND THE EMPEROR. Rabin: I read most of the accounts of his life and Betsy's on St. Helena. There were quite a few, written by people who knew both of them. I chose not to read Betsy's own autobiography till I'd finished my first draft, so her writing style wouldn't over-influence me. I was able to find all her anecdotes in other sources, anyway. I also kept notebooks containing actual quotes from Napoleon on every subject imaginable, to use as needed. And I consulted Napoleon and St. Helena experts all over the world. Interviewer: What I really want to know is: What's Al Pacino really like? Rabin: I thought you'd get around to that. I have no idea; I haven't met him, I'm just the writer. But I'm thrilled that he wants to make a movie out of my book. Interviewer: And what about Scarlett Johansson? Wasn't there some big, juicy scandal reported in "Variety" last March, about how Scarlett was at one time hoping to star in your movie as Betsy, she even read the screenplay based on your book aloud with Pacino. And then suddenly she was reported as having set up a suspiciously similar Napoleon and Betsy project that didn't involve you, Pacino, or your film's producers? Didn't you have to hire a famous lawyer to— Rabin: You know me better than that. I don't do gossip. No comment. Interviewer: You can't fool me– you're still angry about that one. Get over it! Rabin: Very good advice. Everything worked out fine. Interviewer: So what are you working on now? Rabin: I have another novel for teens coming out next Fall from Simon & Schuster/McElderry Books: BLACK POWDER. Followed by a third, TSAREVICH, which I'm supposed to be writing right now. Interviewer: Then why are you sitting here talking to me? Procrastinator! Rabin: You have a point there. Shall we close? Interviewer (nodding): Thank you Ms. Rabin for chatting with me today. Somehow, I sense a deep personal bond with you, and I only wish the best for you and your books.   Rabin: Thank you. And I echo your sentiments. ____________________________________________________________   Staton Rabin's new novel BETSY AND THE EMEPEROR has been named an American Booksellers Association Pick for Teen Readers, and a "top pick" for children's books about France by the staff of "Travel for Kids". Kirkus Reviews says: "This fascinating story plays both with and against the stereotype of Napoleon. Even readers who don't know…
SUBSCRIBE
ALREADY SUBSCRIBED?
BECOME A BONJOUR PARIS MEMBER

Gain full access to our collection of over 5,000 articles and bring the City of Light into your life. Just $60 a year.

Find out why you should become a member here.

Sign in

Fill in your credentials below.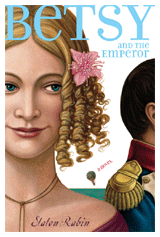 New York author Staton Rabin's charming new novel BETSY AND THE EMPEROR (Simon & Schuster) is spreading a positive message about all things French, all over the world. Published globally in eight languages (French edition coming soon from Bayard Presse), the book has also made a splash in Hollywood where it's in development as a movie with Al Pacino attached to star as Napoleon Bonparte, and acclaimed French "auteur" Patrice Chereau to direct.
Since Ms. Rabin has spent so many hours alone in her apartment writing books that lately she has started talking to herself, we asked her if she'd like to interview herself. Here is the rather unfortunate result:
Interviewer: Excuse me, Ms. Rabin, but you look familiar. Haven't we met somewhere before?
Rabin: Well, you might have seen me when I was signing copies of my book recently on the Queen Mary 2. Or on the other hand–
Interviewer: –it might be because you and I are the same person.
Rabin: Stop finishing my sentences!
Interviewer: Noted. How did you first get the idea to write BETSY AND THE EMPEROR?
Rabin: I was living in San Francisco at the time– you remember that, don't you?
Interviewer: How can I forget it? We survived the Loma Prieta earthquake together.
Rabin: Anyway, one day I was reading a history book about Napoleon, and found an actual conversation between him and 14-year-old English girl Betsy Balcombe, while he was being held prisoner by the British on St. Helena. Betsy had briefly been locked in the wine cellar by her father, as punishment for something-or-other. And Napoleon saw her through her "prison" bars, and said, "Betsy, now we are both prisoners. But you cry. I don't cry." And she replied, "You have." "Yes," he acknowledged, "but the prison remains a prison so it is better to be cheerful. Don't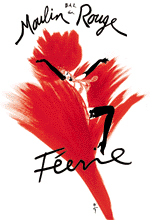 cry." He passed her his handkerchief through the bars. "Remember, Betsy, I understand all you say and do. Yes, more than your parents, perhaps. Come to me when you are liberated, and Pierron will make bonbons for us and we shall laugh, again!" I was astonished by this interchange. It showed a whole other side to Napoleon than we're used to seeing. So I thought this fascinating relationship could make the basis of a book– and a movie. It actually started out as my movie treatment, in which Betsy tries to help Napoleon escape from St. Helena. And then I wrote the novel based on that.
Interviewer: You make it sound so simple! It took you
seven years to research and write that book.
Rabin: Well, most of that time I was simply busy growing up.
Interviewer: You call it growing up. I call it procrastinating.
Rabin: I was so young at the time I started writing my book that I understood teenaged Betsy, but had to get older before I could really understand middle-aged Napoleon, who was having "the mother of all midlife crises". He'd lost almost everything!
Interviewer: Tell us a little about the research you did for BETSY AND THE EMPEROR.
Rabin: I read most of the accounts of his life and Betsy's on St. Helena. There were quite a few, written by people who knew both of them. I chose not to read Betsy's own autobiography till I'd finished my first draft, so her writing style wouldn't over-influence me. I was able to find all her anecdotes in other sources, anyway. I also kept notebooks containing actual quotes from Napoleon on every subject imaginable, to use as needed. And I consulted Napoleon and St. Helena experts all over the world.
Interviewer: What I really want to know is: What's Al Pacino really like?
Rabin: I thought you'd get around to that. I have no idea; I haven't met him, I'm just the writer. But I'm thrilled that he wants to make a movie out of my book.
Interviewer: And what about Scarlett Johansson? Wasn't there some big, juicy scandal reported in "Variety" last March, about how Scarlett was at one time hoping to star in your movie as Betsy, she even read the screenplay based on your book aloud with Pacino. And then suddenly she was reported as having set up a suspiciously similar Napoleon and Betsy project that didn't involve you, Pacino, or your film's producers? Didn't you have to hire a famous lawyer to—
Rabin: You know me better than that. I don't do gossip. No comment.
Interviewer: You can't fool me– you're still angry about that one. Get over it!
Rabin: Very good advice. Everything worked out fine.
Interviewer: So what are you working on now?
Rabin: I have another novel for teens coming out next Fall from Simon & Schuster/McElderry Books: BLACK POWDER. Followed by a third, TSAREVICH, which I'm supposed to be writing right now.
Interviewer: Then why are you sitting here talking to me? Procrastinator!
Rabin: You have a point there. Shall we close?
Interviewer (nodding): Thank you Ms. Rabin for chatting with me today. Somehow, I sense a deep personal bond with you, and I only wish the best for you and your books.
Rabin: Thank you. And I echo your sentiments.
____________________________________________________________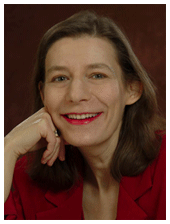 Staton Rabin's new novel BETSY AND THE EMEPEROR has been named an American Booksellers Association Pick for Teen Readers, and a "top pick" for children's books about France by the staff of "Travel for Kids". Kirkus Reviews says: "This fascinating story plays both with and against the stereotype of Napoleon. Even readers who don't know of Bonaparte will be caught up in the interplay between girl and emperor and the surrounding drama of the world's history–and their own." And chef and author Jacques Pepin writes: "This tender tale goes down smoothly, like a cool and fruity glass of Vouvray. BETSY AND THE EMPEROR is fun and witty, with a very human Bonaparte."
When she's not writing novels for Simon & Schuster imprint McElderry Books, Staton Rabin is a screenwriter, a story analyst, and a teacher of screenwriting. She is also a Senior Writer for the screenwriting magazine, "scr(i)pt". Staton Rabin lives in Irvington NY. She can be reached care of her publisher, Simon & Schuster Children's Publishing, 1230 Avenue of the Americas, New York NY 10020.
---
---