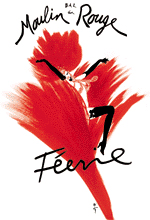 Mike's parents met in a hospital, she was his nurse. The Blackmans met on the street in San Francisco—they were married two weeks later—and Laura's mom and dad met in a fight over the last wooden boat at the fountain in the Luxembourg gardens. My mom met my dad smuggling drugs into Spain.   With a history like my mom's, naturally, I check her suitcase twice before we go on a trip. Considering that the last time I tried to enter the U.K. on the Eurostar, I was detained by two immigration officials, searched three times, and finally had a tracking device placed on my passport linked to a file in the computer that shows up each time my passport is scanned, I took extra care. Mom's bag was checked, once for drugs, once for possible stolen goods and once for the hair dryer adapter. Though Mom went to Berkeley in the '60s, is a Democrat and a Buddhist, she doesn't actually do drugs. Her worst offence is the half a glass of Merlot she has with dinner.   Mom came to London for a visit because I— homesick for San Francisco and sick of London—called and begged her to. She came to my rescue a week later. One night in my apartment in South Kensington proved to be enough for Mom, who was not impressed when I served her canned tomato soup and coffee from a box .The next morning, she and I arrived at Waterloo bound for Gare du Nord.   We were two hours early for our train. Two hours. I tried explaining to her that this is not necessary, but my mom used to own a travel business,—hence, as she puts it, I have no business arguing with her about travel arrangements. I taught her how to slide the new hi-tech electronic tickets into the slot and we were on our way. Or so I thought. That is, we were on our way until my Mom's suitcase was scanned. I stood and watched in horror as my Mom was searched and all of the contents of our luggage poured onto a table and rummaged through by a skinny man with a thin red moustache and very dirty fingernails. He seemed to find a satanic
pleasure in removing each and every article of clothing in the overstuffed bag, one at a time. I thought I might faint.   Mom is meticulous about folding. I don't even bother packing my own suitcase anymore, because I know she will only repack it. Her left eye started to twitch when thin moustache got one of his dirty finger nails stuck in the fine weaving of her Lora Piana scarf. Some people say that my Mom looks like Catherine Deneuve; she did not at this particular moment. Having found no cocaine, Sticky Fingers began to place everything back in the suitcase, until Mom yanked it from his grasp and began her meticulous folding routine.   By the time Mom and I arrived in Paris, after receiving a cold latte minus the vanilla syrup we ordered; and realizing that there had been a serious faux pas with our seat bookings—that we were sitting in coach, behind an Indian family's 10 year reunion—Mom wished she had packed some drugs in her sock rolls.   When we arrived at Gare du Nord, all was mended and we found our perfectly lovely driver who whisked us through the 30 members of the Indian family reunion and straight through the monumental Place de La Concorde to Le Meurice. (A very nice hotel, and one of the reasons traveling with my mom is so delightful.)   Yes, the chandeliers sparkled. Yes, we took tea and used Wifi for free while drinking Martinis in the low-lit bar. Yes, there were pictures of naked people up all over the hotel. And by pictures, I don't mean age-old paintings of naked nymphs dancing around a fountain, but recent photographs of naked women with their naked bodies draped on famous sculptures in Paris museums. One picture was of a male and a female; they were intertwined on the floor of the African Museum and well…never mind. Mom, being a photographer, was fascinated by the perspective these photographs were taken from; I was fascinated that any person could pull their leg over their head and maintain the position long enough for a man wearing matching black denim to take their photograph.   Mom and I happened to meet Matching-Black Denim the next morning, when after our extravagant, 65-euro each breakfast of croissants and jam, we bumped into a writer I know, who happened to be having tea at the Meurice to interview the naked photographer, otherwise known as Matching-Black Denim, which he was indeed wearing when Mom introduced herself. The naked photographer led Mom around the bar, the entrance hall and all the way to the elevator bank describing the lighting and the different exposures he used in each one. He paused to comment on Mom's serious Lyca camera hanging around her neck, which she tells me is just like the one Robert Capa used to capture the landing at Normandy.   Feeling nauseous while looking at the naked people after a breakfast of sweets, I decided to leave Mom to explore the pictures while I searched for a pair of boots to replace the ones stolen from the cloak room, last year at Laura's company Christmas party. Yes. The time I was forced to dress up like an…
SUBSCRIBE
ALREADY SUBSCRIBED?
BECOME A BONJOUR PARIS MEMBER

Gain full access to our collection of over 5,000 articles and bring the City of Light into your life. Just 60 USD per year.

Find out why you should become a member here.

Sign in

Fill in your credentials below.
Mike's parents met in a hospital, she was his nurse. The Blackmans met on the street in San Francisco—they were married two weeks later—and Laura's mom and dad met in a fight over the last wooden boat at the fountain in the Luxembourg gardens. My mom met my dad smuggling drugs into Spain.

With a history like my mom's, naturally, I check her suitcase twice before we go on a trip. Considering that the last time I tried to enter the U.K. on the Eurostar, I was detained by two immigration officials, searched three times, and finally had a tracking device placed on my passport linked to a file in the computer that shows up each time my passport is scanned, I took extra care. Mom's bag was checked, once for drugs, once for possible stolen goods and once for the hair dryer adapter. Though Mom went to Berkeley in the '60s, is a Democrat and a Buddhist, she doesn't actually do drugs. Her worst offence is the half a glass of Merlot she has with dinner.

Mom came to London for a visit because I— homesick for San Francisco and sick of London—called and begged her to. She came to my rescue a week later. One night in my apartment in South Kensington proved to be enough for Mom, who was not impressed when I served her canned tomato soup and coffee from a box .The next morning, she and I arrived at Waterloo bound for Gare du Nord.

We were two hours early for our train. Two hours. I tried explaining to her that this is not necessary, but my mom used to own a travel business,—hence, as she puts it, I have no business arguing with her about travel arrangements. I taught her how to slide the new hi-tech electronic tickets into the slot and we were on our way. Or so I thought. That is, we were on our way until my Mom's suitcase was scanned. I stood and watched in horror as my Mom was searched and all of the contents of our luggage poured onto a table and rummaged through by a skinny man with a thin red moustache and very dirty fingernails. He seemed to find a satanic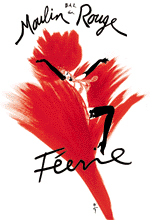 pleasure in removing each and every article of clothing in the overstuffed bag, one at a time. I thought I might faint.

Mom is meticulous about folding. I don't even bother packing my own suitcase anymore, because I know she will only repack it. Her left eye started to twitch when thin moustache got one of his dirty finger nails stuck in the fine weaving of her Lora Piana scarf. Some people say that my Mom looks like Catherine Deneuve; she did not at this particular moment. Having found no cocaine, Sticky Fingers began to place everything back in the suitcase, until Mom yanked it from his grasp and began her meticulous folding routine.

By the time Mom and I arrived in Paris, after receiving a cold latte minus the vanilla syrup we ordered; and realizing that there had been a serious faux pas with our seat bookings—that we were sitting in coach, behind an Indian family's 10 year reunion—Mom wished she had packed some drugs in her sock rolls.

When we arrived at Gare du Nord, all was mended and we found our perfectly lovely driver who whisked us through the 30 members of the Indian family reunion and straight through the monumental Place de La Concorde to Le Meurice. (A very nice hotel, and one of the reasons traveling with my mom is so delightful.)

Yes, the chandeliers sparkled. Yes, we took tea and used Wifi for free while drinking Martinis in the low-lit bar. Yes, there were pictures of naked people up all over the hotel. And by pictures, I don't mean age-old paintings of naked nymphs dancing around a fountain, but recent photographs of naked women with their naked bodies draped on famous sculptures in Paris museums. One picture was of a male and a female; they were intertwined on the floor of the African Museum and well…never mind. Mom, being a photographer, was fascinated by the perspective these photographs were taken from; I was fascinated that any person could pull their leg over their head and maintain the position long enough for a man wearing matching black denim to take their photograph.

Mom and I happened to meet Matching-Black Denim the next morning, when after our extravagant, 65-euro each breakfast of croissants and jam, we bumped into a writer I know, who happened to be having tea at the Meurice to interview the naked photographer, otherwise known as Matching-Black Denim, which he was indeed wearing when Mom introduced herself. The naked photographer led Mom around the bar, the entrance hall and all the way to the elevator bank describing the lighting and the different exposures he used in each one. He paused to comment on Mom's serious Lyca camera hanging around her neck, which she tells me is just like the one Robert Capa used to capture the landing at Normandy.

Feeling nauseous while looking at the naked people after a breakfast of sweets, I decided to leave Mom to explore the pictures while I searched for a pair of boots to replace the ones stolen from the cloak room, last year at Laura's company Christmas party. Yes. The time I was forced to dress up like an elf and perform the elf jig with jingle bells on my toe.

When I stepped out of Le Meurice, I dared not look into the Dolce and Gabbana store only a few feet away. No, I would search for my boots on the other side of Place Vendome, on rue Saint Honoré.

I don't know how much a pair of black cow boy boots are worth…or what amount of money is appropriate for a starving artist to spend, but standing in front of the Joseph store I found myself wondering, how much is my soul worth? One would think, after last year's tragedy when my 600 euro D & G boots were stolen, that I would have some restraint in a situation such as this. But, considering that the Joseph boots were only 320 euros, practically half the amount I paid for the other pair, I couldn't ignore the enormous bargain I was getting. Happiness, for only $400. Hmmmmmmm… or…my monthly salary. Later, I would blame the extravagant purchase on Le Meurice and the glamour that surrounded me that weekend.

Confident that Mom was still busy with the naked photographer, I decided to take a long walk to Louvre Rivoli, where I would cross over Pont des Arts, into the 6th and take a cappuccino at Le Danton. Though I could have taken the metro, after thinking about it, I realized that more people would be able to admire my new hot boots if I were to walk. I also had to deliver an American flag to my favorite waiter at Le Danton Café. He loves flags and requested that I bring him an American flag with fringe on it. My hugely liberal mother was not pleased when she received my flag request via email.

In plotting my route to the 6th, having romantic images of the final episode of Sex and the City when Carrie walks across Pont des Arts with Mr. Big, I had forgotten that that…was just not possible. Any person who has crossed Pont des Arts in heels will knows that your heels will slip through the wood planks, you will lose your balance, and you will fall over.

I hit my chin on a wood plank. Really hard and got seven splinters. The only Band-Aid I had in my purse was so big the second part of it kept hanging off of my chin. The Joseph boots took a blow to the right heel, which is the one that caught between the planks. The heel did not come off, but was a bit wobbly—it should be fine until it gets back in London and I can take it to the shoe smith up the street from my apartment. I like taking my shoes to him because he doesn't charge me. (Hair flip, wink.)

The remaining two days of our trip were spent discussing the work of the naked photographer, while visiting 12 photography exhibitions while I nursed my boot's heel every second step. On the final day of our journey, Mom and I reached Gare du Nord, tired and hungry and definitely not attractive. My blood sugar dropped while shifting my weight back in forth in the 25 people long security line. I took a Babybel cheese from my luggage, and popped it whole into my mouth. I did not put the wax red casing on my nose and pretend to be a clown because there was a twenty-something, tanned in that I-just-got-back-from-St.-Tropez way, definitely not unfortunate looking or gay, guy standing in the next line to my right wearing a pair of Oliver People's.

I concentrated on the floor and nodded every few minutes, pretending to listen to Mom. My turn! To go through the doorway that would strip my John Hardy bracelets, left over Euro coins and my cashmere Calvin Klein camel coat. I saw my Mom on the other side; she had made is safely through and recovered her bags without the security officer presenting her with a search warrant. I took one last longing look at He of the Superbly Tanned Arms and entered the security checkpoint. What is this? I'm being detained? My bags searched? I shot my Mom a deadly glare—what had she planted in my luggage? Okay, not to worry the oh-so hot guy to my right is being searched too…What does this mean? Oh no!….I've kicked the crazies and now it's onto the criminals?!

He was so cute, though! And he gave me a half smile as both of us watched our suitcases be torn apart. My face was completely red and I just wanted to put my coat back on because my beige cashmere sweater didn't quite meet the button of my jeans and I was tired of holding my stomach in. And then the suitcase rummagers spoke together as if on cue, her to him and him to me: "Do you want to tell me about these?" Each officer held up a white net filled with Babybel cheeses.

I was so relieved that Mom hadn't planted cocaine or stolen jewels in my suitcase that I started laughing hysterically. I couldn't stop. The laughing turned into what was almost hyper-ventalation, causing me to turn away from Tan Arms in embarrassment. My poor Joseph boot, it never had a chance; the heel slipped out from under me and I began to fall, and fall, until I—was not falling anymore! As it would turn out, his arms aren't only tan, but very, very strong. Strong enough to hold me for a few seconds too long in his arms with care like a bundle—or is it a package? Whatever, I'll take it. And who knows? Maybe one day my daughter will tell the story about how her mom and dad met wearing Babybel cheese on their noses.

For the record: technically, my mom never smuggled drugs into Spain. Mom and Dad bumped into each other at the airport (in Spain) where Mom was carrying a used hashish bowl in her purse; their meeting had more to do with a friend they had in common and the fact that my dad had an apartment in Spain and my mom no place to stay. However, "smuggling drugs" implies cocaine (lots of it), guns and mini skirts, which I find far more interesting and a more exciting inciting incident for how I came to be in this great world.
---
Kirsten joins Bonjour Paris from Los Angeles, California where she recently graduated from the University in Southern California with a  BFA in Acting. Last year Last year she co-wrote the book and lyrics to a new pop musical which expects to open in Los Angeles next spring. Two years ago, while studying at a conservatory in London, Kirsten fell in love with Paris and decided that she was destined to return for some time. She's thrilled to experience this dream come true.
 Explore Paris throught the epic photography of Henri-Cartier Bresson…
---
---