Best of 2011 by Photojournalist Clay McLachlan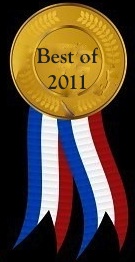 "Best of 2011" Photography by Clay McLachlan
Clay McLachlan is a Paris-based photojournalist with a clientele that includes internationally acclaimed top chefs, resorts and restaurants. His work has been published in award-winning books you can learn about at Clay McLachlan.com. Clay shares a slice of life in France and beyond in a photo published weekly in BonjourParis.
Though his assignments take him to some of the world's most beautiful places, Clay's heart is clearly in Paris. Every Sunday he shares an image and comments that capture his delight of simply BE-ing in a moment many of us have also enjoyed in Paris. Here are your Top 3 Readers' Favorites for 2011 by photojournalist Clay McLachlan.
Readers' Favorite #3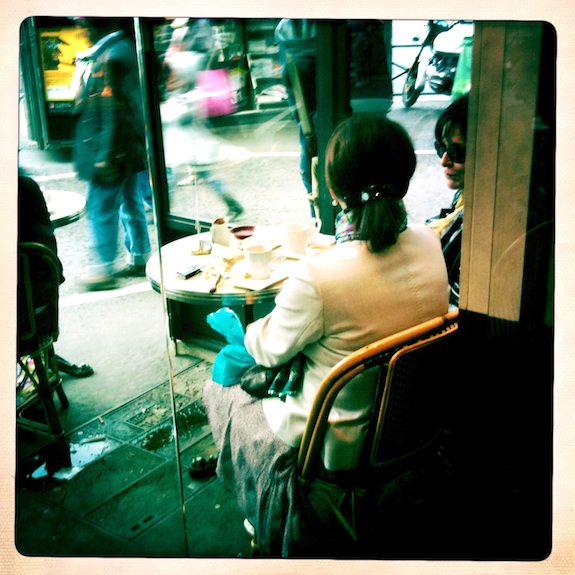 Alésia Café by Photojournalist Clay McLachlan
Strolling around Paris, with or without a poussette (child's stroller), is absolutely one of the most satisfying activities to do, especially during long summer evenings with light in the sky until nearly 11pm.
Rue d'Alésia is a wonderful and vibrant street in the southern section of the 14th arrondissement. It helps as well that there is a new boulangerie right on the corner that sells amazing pastry as well as offering friendly bar/café service. I highly recommend wandering around the neighborhood when you feel like discovering someplace unfamiliar to you where you will find a brisk business at the nearby fromagerie and two large movie theaters to stop and relax.
Readers' Favorite #2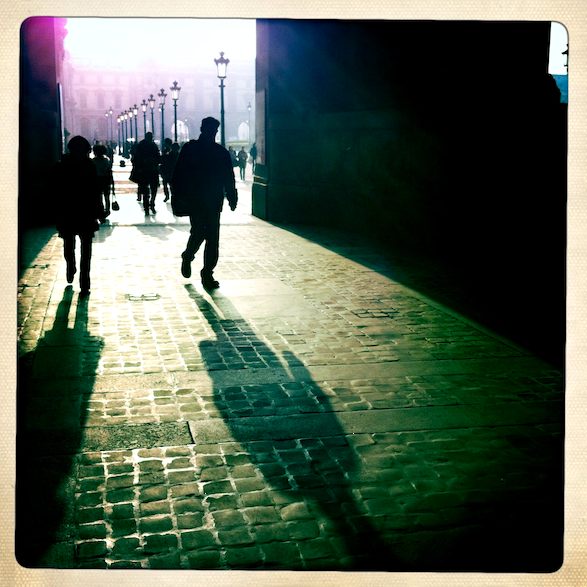 Paris Photograph: Passage du Louvre by Clay McLachlan
I picked up my five-year-old daughter from school and headed out for a Paris adventure. I was hoping she had the physical stamina on this sunny late autumn day.
First we walked from school to the Métro, which whisked us directly to Métro: Opéra. We then walked slowly, checking every little detail interesting to someone who is three feet tall.
Next stop was my favorite udon spot. We patiently waited for a seat at the bar and finally sat down and tucked into piping-hot bowls of thick udon noodles and soul-satisfying broth. Feeling satiated, we continued along our journey, with a stop for ice cream, of course, and then to the Louvre.
The passage way between the Métro: Palais Royal and the Louvre always delights me. It's here where we stopped and admired the gorgeous light streaming in from the other side of the passage. We finished by joining the masses for a view of the Mona Lisa.
Readers' Favorite #1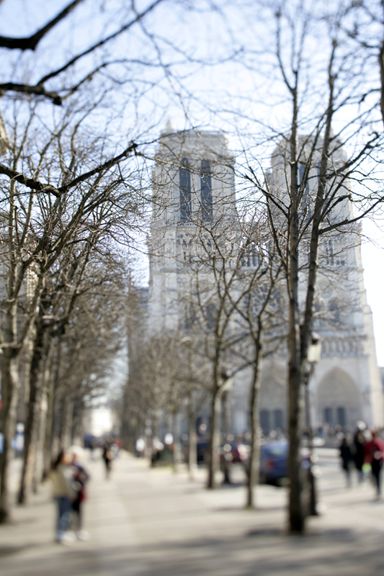 Notre-Dame in Winter by Photojournalist Clay McLachlan
Paris, in my point of view, pleases the eye every hour of every day of every season of the year. Here is a view of the unmistakable Cathédrale Notre-Dame de Paris seen shimmering through the bare trees of winter on the Île de la Cité.
I find that no matter how many times I walk by the Notre-Dame, I always stop and look and remark to myself what a beautiful cathedral stands dominantly along the Seine.
Wandering around the Notre-Dame to look for different views is a fun way to spend a part of a day. Winter provides many crystal-clear days with blazing sunshine and I highly recommend a visit to the City of Light during the winter months.

Subscribe for
FREE

weekly newsletters with subscriber-only content.
BonjourParis has been a leading France travel and French lifestyle site since 1995.
Readers' Favorites: Top 100 Books, imports & more at our Amazon store
Check out Clay's latest book and DVD set "Cooking with Chocolate" and travel photography essentials.
Thank you for using our link to Amazon.com…we appreciate your support of our site.
Leave a reply
Your email address will not be published. Required fields are marked *