Armistice Day: A Simple Reminder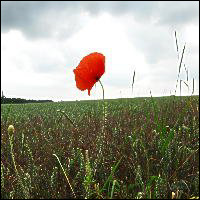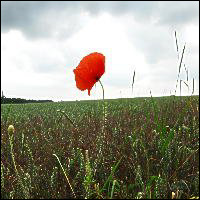 It's difficult to believe that so few veterans of World War I are still alive. When you consider that the war ended over 90 years ago, any surviving WWI veterans are well over 100 years old. But we must also remember those who have died since 1918 or even during the war of 1939-45 and the other struggles the world has known up to now.
Any conflict that prompted countries to arm young people must not be forgotten. Being peacekeepers in foreign lands or fighting at home to protect one's country is a duty to family, friends, neighbors or even far-off strangers.
Bravery and willingness to take a risk for safety and democracy cannot be measured or forgotten.
The list of battlefields in Europe is long. I have visited many, especially in France. They are perfectly manicured, with a sense of peace hanging over the silent stations.
The insecurity of man during times of war or peacekeeping came home to my family when we recently received the news that one of our own family was lost keeping the peace in a distant land.
Leave a reply
Your email address will not be published. Required fields are marked *