Adventures in Eating Over the Last Decade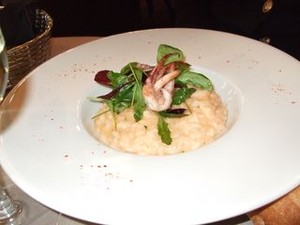 Recently a great friend whom I thought I knew and could "read," wrote me that he wasn't "much for 'new' cuisine and didn't do well in those kinds of places—I'm just not adventurous." Knocked me over. As I have written recently in my essay "Where Americans love to eat or someplace new?" I think a goodly number of my friends, colleagues, correspondents and other food-nuts share his point of view and much prefer to sticking with old favorites or old school cuisine rather that seeing who's pushing the envelope, and there's nothing wrong with that. But as I look back on the 2000-2009 decade, despite some meals where as I've also noted in "Pushing the envelope (just a bit too far)" where the chefs at La Famille, l'Angl'Opera, l'Astrance, la Table de Lucullus + Hélène Darroze were over-the-top, other inventive guys like the chefs at Ze Kitchen Galerie, MBC/Café des Delices + Claude Colliot push inventiveness far but not too far. I recall entering the millennium and going to solid, old reliable favorites like Le Restaurant d'Eric Frechon, Chez Catherine and Bath's. Somehow, then, Loiseau, reputed to be one of the chefs most driven to invent, invented the Tantes whose concept I think was more inventive than their cartes. The inventiveness came more with Beurre Noisette, Les Magnolias, Pre Verre, Pinxo, Baratin, Bistral, Hier & Aujourd'hui, Jadis, Spring, Afaria + Frenchie which all had at least one inventive element or dish. And of course as I said above, the chefs at Ze Kitchen Galerie, MBC/Café des Delices + Claude Colliot, that is, Ledeuil, Choukroun and Colliot, were the leaders of the pack. So, facing the new decade, what's it to be, how will the new pushers be and what will they push? I'm eager, ready and waiting. To straddle this fence, of the new, old places, I'd pick: Les Debats 6, place Victor Hugo in the 16th, (Metro: Victor Hugo) T: 01.45.01.22.22 Open 7/7 Lunch formulas at 25 and 28, lunch menus at 35 and 45 € (lunch) ©2009 John A. Talbott
http://johntalbottsp…talbotts_paris/
SUBSCRIBE
ALREADY SUBSCRIBED?
BECOME A BONJOUR PARIS MEMBER

Gain full access to our collection of over 5,000 articles and bring the City of Light into your life. Just 60 USD per year.

Find out why you should become a member here.

Sign in

Fill in your credentials below.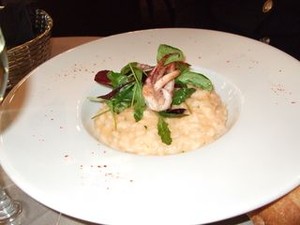 Recently a great friend whom I thought I knew and could "read," wrote me that he wasn't "much for 'new' cuisine and didn't do well in those kinds of places—I'm just not adventurous." Knocked me over.
As I have written recently in my essay "Where Americans love to eat or someplace new?" I think a goodly number of my friends, colleagues, correspondents and other food-nuts share his point of view and much prefer to sticking with old favorites or old school cuisine rather that seeing who's pushing the envelope, and there's nothing wrong with that.
But as I look back on the 2000-2009 decade, despite some meals where as I've also noted in "Pushing the envelope (just a bit too far)" where the chefs at La Famille, l'Angl'Opera, l'Astrance, la Table de Lucullus + Hélène Darroze were over-the-top, other inventive guys like the chefs at Ze Kitchen Galerie, MBC/Café des Delices + Claude Colliot push inventiveness far but not too far.
I recall entering the millennium and going to solid, old reliable favorites like Le Restaurant d'Eric Frechon, Chez Catherine and Bath's. Somehow, then, Loiseau, reputed to be one of the chefs most driven to invent, invented the Tantes whose concept I think was more inventive than their cartes.
The inventiveness came more with Beurre Noisette, Les Magnolias, Pre Verre, Pinxo, Baratin, Bistral, Hier & Aujourd'hui, Jadis, Spring, Afaria + Frenchie which all had at least one inventive element or dish. And of course as I said above, the chefs at Ze Kitchen Galerie, MBC/Café des Delices + Claude Colliot, that is, Ledeuil, Choukroun and Colliot, were the leaders of the pack.
So, facing the new decade, what's it to be, how will the new pushers be and what will they push? I'm eager, ready and waiting.
To straddle this fence, of the new, old places, I'd pick:
Les Debats
6, place Victor Hugo in the 16th, (Metro: Victor Hugo)
T: 01.45.01.22.22
Open 7/7
Lunch formulas at 25 and 28, lunch menus at 35 and 45 € (lunch)
©2009 John A. Talbott
http://johntalbottsp…talbotts_paris/
More in Dining in Paris, Eating in Paris, France cuisine, France restaurants, French food, John Talbott Paris, Paris cuisine, Paris restaurants, Restaurant reviews
---
---