Confinement, Creativity & Dreaming of Travel in Pandemic Paris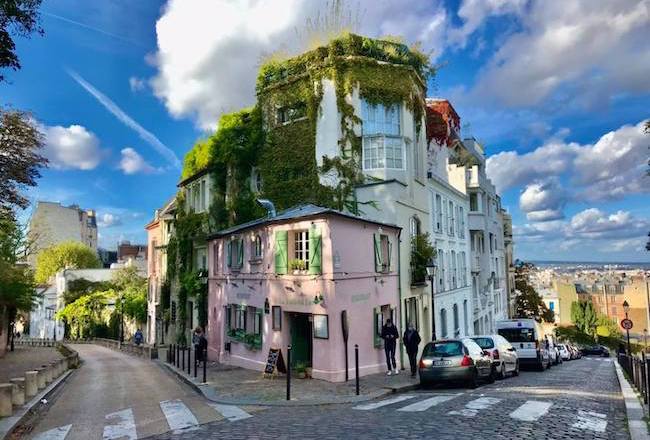 I'll never forget the date of March 11th, 2020. Even though it didn't come as a complete surprise, the hearts of millions of people sank when travel between the US and Europe was banned by the American President to reduce the spread of Covid-19. Although it was sadly necessary, so many people's spring, summer then autumn and winter trips to Paris would gradually crumble.
Over here in France, the news of the travel ban was followed four days later by that of a strict nation-wide quarantine. This was yet another unforgettable night. I already had evening plans with a friend and we discovered the news on our way to dinner, which happened to be at a historic brasserie. Despite the beautiful Art Deco setting we found ourselves in, a cloud of doom prevailed. We didn't know when we'd be able to return to a restaurant or see our friends and family again.
After the initial panic had settled, I, like several others of the Paris social media circuit, got creative. How could we help transport all those Paris lovers here virtually? Lockdown diaries, online pub quizzes and virtual classes were some of the approaches. As a writer and tour guide, I wanted to do something that was a little different and that also employed my various skills. After doing some mini-live tours within the one-kilometer radius we were permitted for exercise, the idea hit me: participatory short stories. All those people missing Paris and I could make the city come to life, together.
The project was entitled There's Only One Paris, from reflection on the city by artist Vincent van Gogh. Every week, I wrote a story based on the favorite places and things to do in Paris shared by the followers of my Facebook page. We 'picnicked' along the Banks of the Seine, we 'read books' in the Palais-Royal Garden and we 'toured' the Musée d'Orsay. The stories were set after the lockdown and touched on the different emotions and challenges which were arising due to the pandemic. The desire to find a companion after going through the lockdown alone, valuing what truly matters to us or daring to make big changes to have the life we dream of. Through these stories, Paris became a microcosm of what people around the whole world were feeling. If Paris could inspire and give hope to these imaginary characters, of all ages and backgrounds, it could do so for anyone, anywhere.
Writing these stories also gave something back to me. I have to confess, the first lockdown was tough for someone always out and about like me. I love walking, so being 'stuck' within one kilometer was trying. Nevertheless, I'm lucky to live in Montmartre and could see the rest of the city off in the distance as I walked around the hilly neighborhood. These strolls, limited to an hour and alone, gave me the chance to mull over story plots and gain new inspiration.
Like many others, and even a character in my book, I did my fair share of quarantine cooking. I learned how to make focaccia, I perfected my lasagne recipe and made homemade raviolis, twice. These cooking sessions distracted me from worrying about our situation, but also gave me time to 'stir up' new ideas for the stories.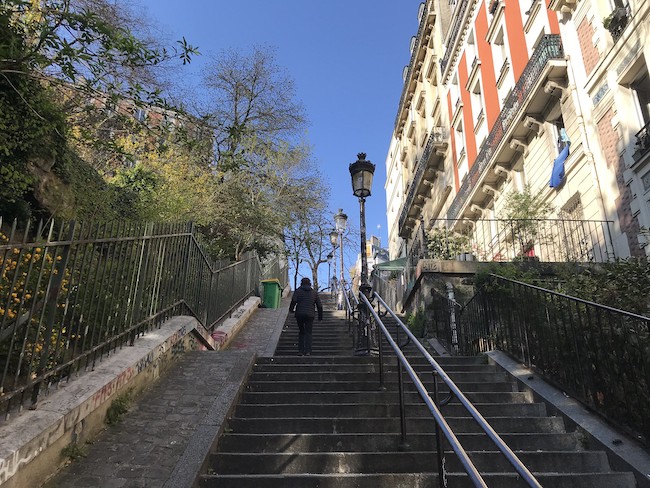 I soon realized that there could be one story for every arrondissement in Paris. So I kept writing after the lockdown was lifted, without publishing them on my website. Even though Paris residents were free to roam the city again, the virus was still restricting trans-Atlantic travel. These restrictions persisted and the second wave of Covid-19 began to rise just as my completed collection was published, unintentionally just before the second lockdown in France.
October 28th was an eerie repeat of March 14th. As President Macron gave a solemn speech announcing the second lockdown, I happened to be celebrating the arrival of the first print copies of the book, over a glass of champagne at a rooftop bar in Montmartre. Looking out over the drizzly city, The Eiffel Tower's lights were barely visible through the mist. However, the dread wasn't quite as thick this time. We'd made it through the first lockdown. Light would eventually appear at the end of this new tunnel. The City of Light would sparkle once again. Optimism and hope would get us through this.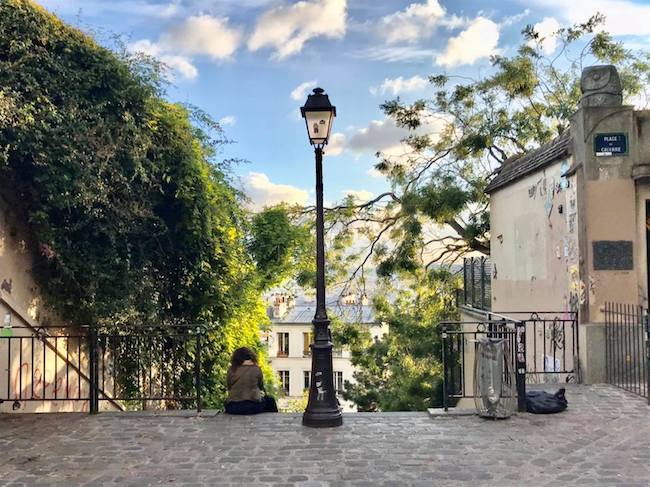 Indeed, even though we were once again restricted to our one-kilometers, there's more life on the streets this time around as parents take their kids to school and others go to work. Some cafés are open so I can even get a takeaway coffee (or hot wine!) to accompany my meander around Montmartre. I take streets I didn't get around to during the first lockdown. I notice new things, I get new inspirations, perhaps for a second volume of stories?
There's Only One Paris: Tales for our times is available on Amazon, the Red Wheelbarrow Bookshop in Paris, or ask for it at your local bookshop.
Lead photo credit : Photo credit © Lily Heise
More in Montmartre, pandemic in paris
---
---