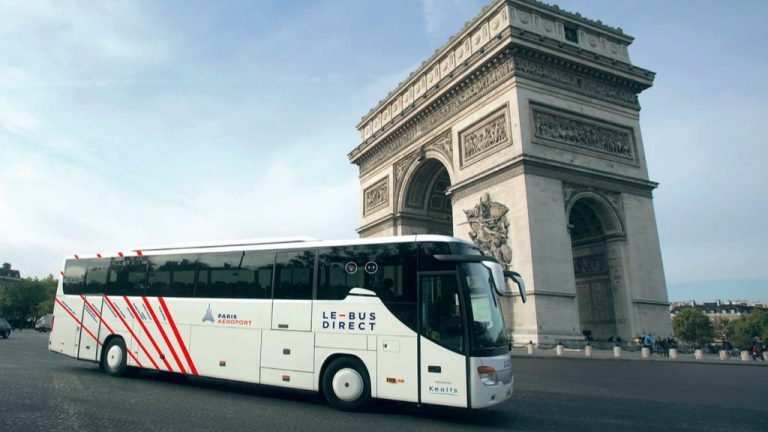 The direct bus service from Charles de Gaulle airport to central locations across Paris changed operators on May 12th, 2016 from the Air France bus service to Le Bus Direct. The new service which has replaced the pre-existing Air France operates three routes to-from CDG airport's terminals 1 and 2, clearly signposted upon arrival to the terminals.
The three routes:
Route 2: CDG/  Paris-Eiffel Tower.
Connects De Gaulle airport via Porte Maillot (Palais des Congrès de Paris), Place de l'Etoile (Champs-Elysées) and Trocadéro.
Route 3: CDG/ Orly airport.
Connects De Gaulle and Orly airports.
Route 4: CDG/  Paris-Gare de Lyon/  Paris-Gare Montparnasse.
Connects De Gaulle airport and Gare de Lyon + Gare Montparnasse railway stations.
The updated service operates every 30 minutes, start and end times can be viewed here. Tickets can be purchased at the airport (bus stops), directly from the driver or online at lebusdirect.com. Fares range from €17 to €21 depending on the service.