Home
Tags
Posts tagged with "Rue Montorgueil"
Tag: Rue Montorgueil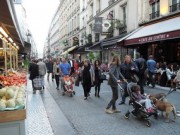 It was a beautiful early-October afternoon.  We were sitting at a table at one of the many outdoor cafés that line Rue Montorgueil, having...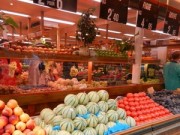 What could be more Parisian than a market street? Best-of-the-season produce displayed in colorful groupings, rôtisserie chickens slowly turning a perfect golden brown, boulangeries...