Home
Tags
Posts tagged with "Champs-Elysee"
Tag: Champs-Elysee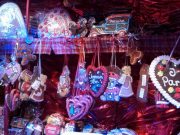 The Champs-Elysées Christmas Market returns to Paris this November. Festive lights and installations will illuminate the Champs-Elysées Christmas Village. Visitors can expect to see up to 200 authentic...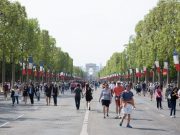 On the first sunday of every month, pedestrians can enjoy the beautiful Avenue des Champs-Elysées without the disturbance of traffic and congestion. Cars will...