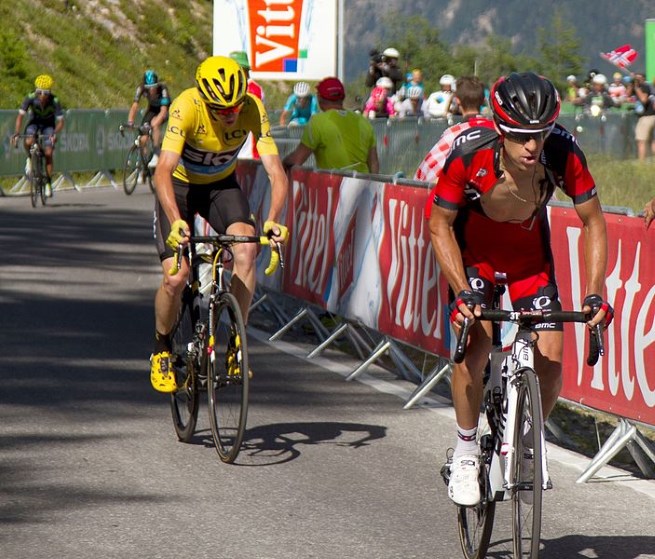 The 2017 Tour de France– the 104th edition of the iconic cycling race– starts with an individual time trial in Düsseldorf on 1 July, and concludes on the Champs-Élysées in Paris on 23 July.
It's anyone's guess what's in store for the riders of the 18 participating teams in between these two locations. Team Sky UK's Chris Froome is aiming to win for a third straight year, and fourth overall, following victories in 2013, 2015 and 2016. "We're ready as a team and I can't wait for the Tour to start now," said the 32-year-old. "Honestly, I just love it. It's a feeling that you don't get from any other race." But Froome needs to watch his back, according to reports the 32-year old Australian pro-racer Richie Porte – Team BMC – is in great shape for the 3,540 kilometre test of awesome mental and physical strength.
The maillot jaune, the coveted yellow jersey, is the Tour's signature T-shirt awarded daily after each of the 20 stages, or race days, to the rider who is the overall leader of the race so far.
Limited edition T
French artist/printmaker/filmmaker Fernand Léger (1881-1955) is legendary for his personal form of cubism – painted in vibrant colours – which he gradually modified into his signature figurative, populist style. His boldly simplified treatment of modern subject matter made him a forerunner of pop art.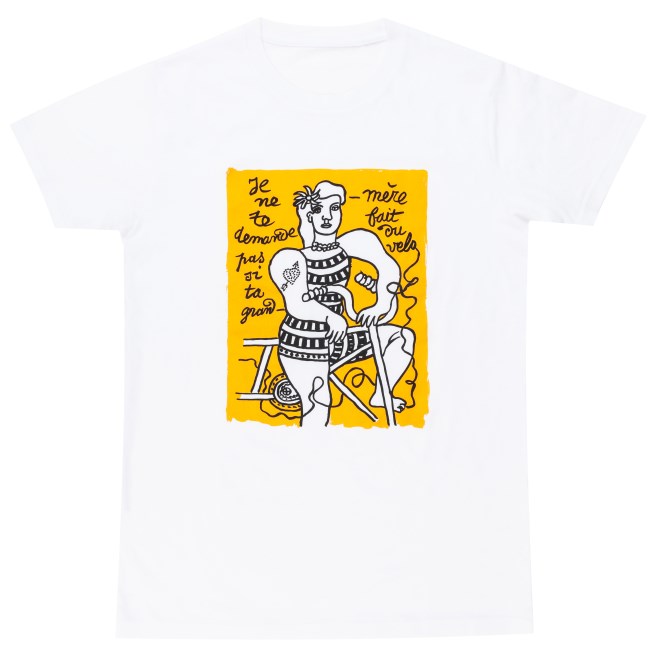 To celebrate Léger and the Tour de France, La Réunion des Musées Nationaux – Grand Palais have designed limited edition Tour de France Yellow Jersey T-shirts (S-M-L-XL) — only 600 of them!– based on the artist's 1950 signed lithograph "Le Cirque". The curvy tattooed lady is saying: "I am not asking you if your grandmother can ride a bike" (me neither!).
"Léger was fascinated by the circus and often painted cyclists", said Sophie de Mestiri of the Museum's communication and cultural office.
Price 20€ – from 5th July, 2017
Where to find it:
La boutique du Grand Palais
La boutique du Petit Palais
La  boutique du Musée du Louvre
La boutique du Centre Pompidou
Boutique Musée Picasso – 4 rue de Thorigny, 3rd
Musée Message Biblique Marc Chagall, Nice
La boutique Musée Fernand Léger, Biot
La boutique of the Musée Matisse, Nice
And also on :