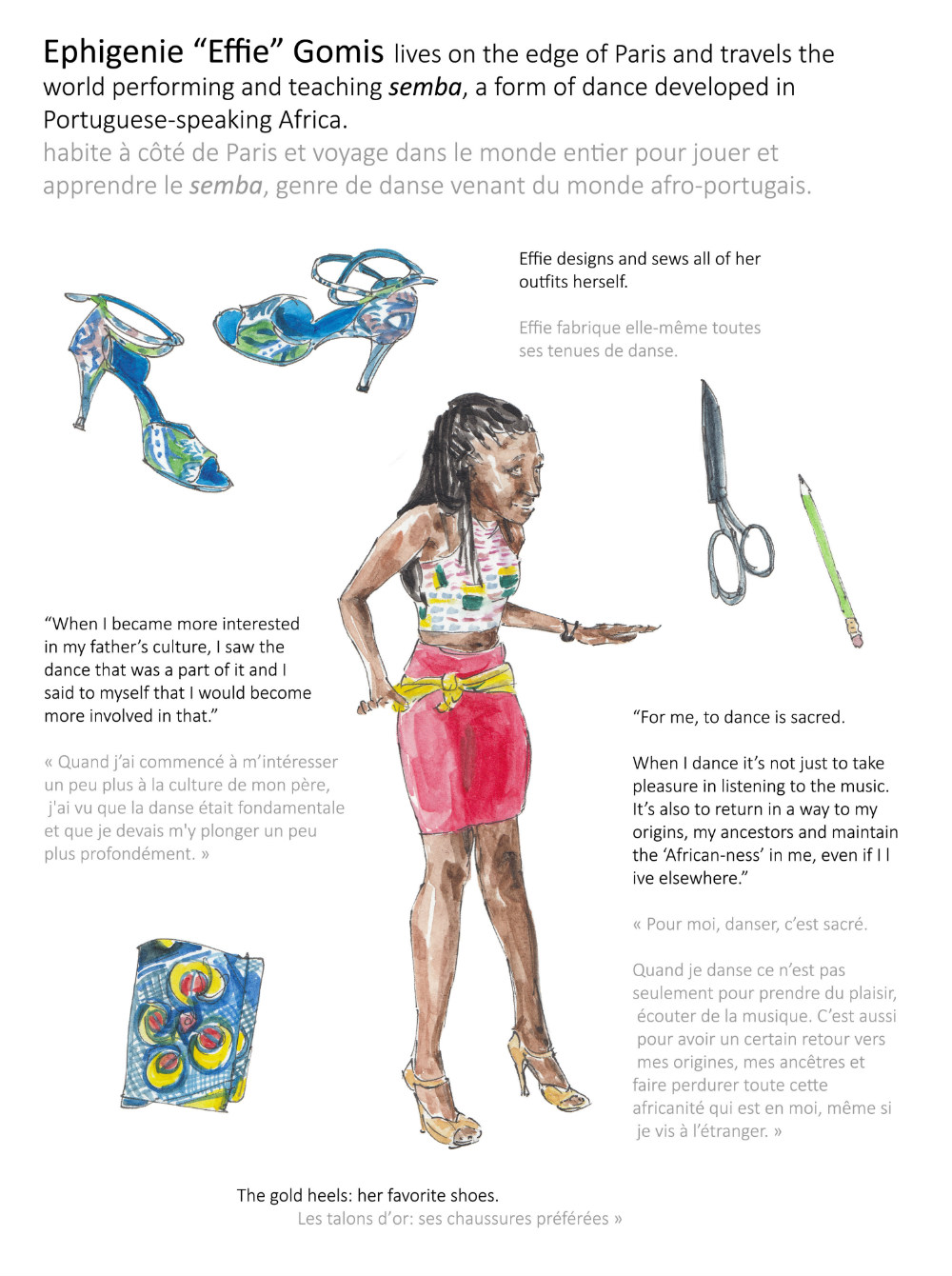 This is the fourth in an exclusive series of illustrated "Parisians in Profile" about Parisians from all walks of life, created by journalist Emma Jacobs. Here we feature Ephigenie "Effie" Gomis, a dance instructor. Gomis lives on the edge of Paris and travels all over the world teaching "semba"– a style of dance developed in Portuguese-speaking Africa. With a Masters degree in the literature and civilization of Spain and Latin America, Gomis is passionate about global cultures, particularly African music and dance. Her father was a guitarist in Guinea-Bissau, Portugal and France, and his love of music has provided much inspiration to her as an artist, as has the African continent.
Quotes have been lightly edited for length and clarity.
If you have suggestions of people you'd like to see featured in future installments, please leave them in the comments section below.