Made in France: 7 Top Shopping Picks in Paris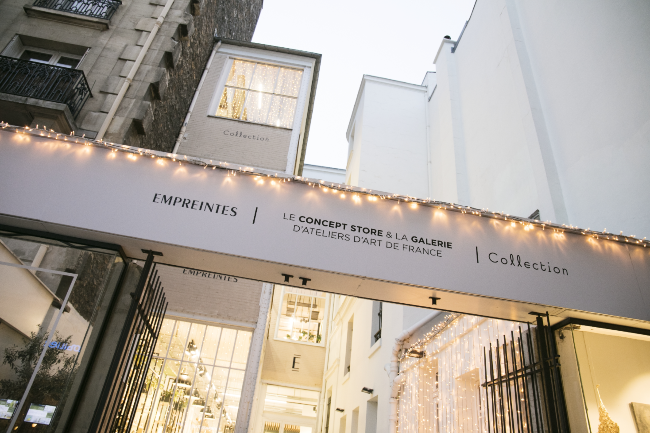 A tribute to French master craftsmanship
Home to haute couture and world-class brands, Paris is lesser known for its "made in France" independent creative scene, dedicated to the preservation of sometimes century-old workshops and savoir-faire. This is especially important when we look at the stats. (Numbers don't lie.) Amid France's world leadership in the fashion and luxury industry, only 3% of the textile industry is located in France, and even less for the shoe industry, since many brands have been outsourcing their increasingly globalized production over the past few decades. Although many of the pioneering "made in France" brands can only be found online, some can be found in Parisian boutiques. These shops provide a special shopping experience that also supports the preservation of savoir-faire. (Note that there are rampant examples of "Frenchwashing" to feed into the trend; the "made in France" label is not official and can be easily counterfeited.) Here are the stories behind some authentic, high-quality, "made in France" boutiques ​that provide upbeat shopping in support of French-made products.
Empreintes: activists for artisans
When it first opened in 2016, Empreintes – the gallery-esque store dedicated to French crafts – was immediately celebrated. Located on the rue de Picardie in the lively and fashionable Haut Marais, Empreintes spreads over four floors in a bright, eye-catching building distinguished by its modernism in a district exuding old-world charm. The magnificent space displays over 1,000 fine craft creations, all handmade. Settling for less was out of question for the 6,000 members of the French professional fine craft federation, Ateliers d'Art de France, who created the store as a showcase representing 90 craft professions: ceramists, metal artisans, cabinetmakers, sculptors, mosaic artists, stained-glass window makers, glass artists, etc. Many of these craftworkers had little visibility prior to the store opening, which made a big splash. The selection is regularly changing and includes works from all over France. With a dedicated book store and a screening room, Empreintes is a must-visit for all lovers of crafts.
Empreintes, 5 rue de Picardie, 3rd arrondissement
View this post on Instagram
No matter that fashion went global, Parisian couture withstands the passing of time with master artisans deeply attached to doing it the traditional way. Located in the Marais, French couture milliner Sandrine Bourg is one of them. Confiding off the record, a renowned couturier once described her as "the best milliner in Paris." Something the humble and discrete milliner doesn't brag about, nor even take seriously. As a master milliner, Sandrine Bourg learned her craft hands-on in a well-established traditional workshop decades ago. Then, she lived in London for six years, working with legendary milliner Philip Treacy. Back in Paris, she has been pursuing her millinery independently. Steering clear of mass production, Sandrine Bourg works wonders at beautifying the heads of European nobility, and creating knock-outs for weddings and special occasions. She also collaborates with luxury beauty brands. Like the boudoir style found in haute-couture stores, her appointment-only boutique/showroom offers a sense of intimacy: the bespoke creative process and the fittings for the wow-worthy hat or headpiece.
Sandrine Bourg,  31 Bis Rue des Tournelles, 3rd arrondissement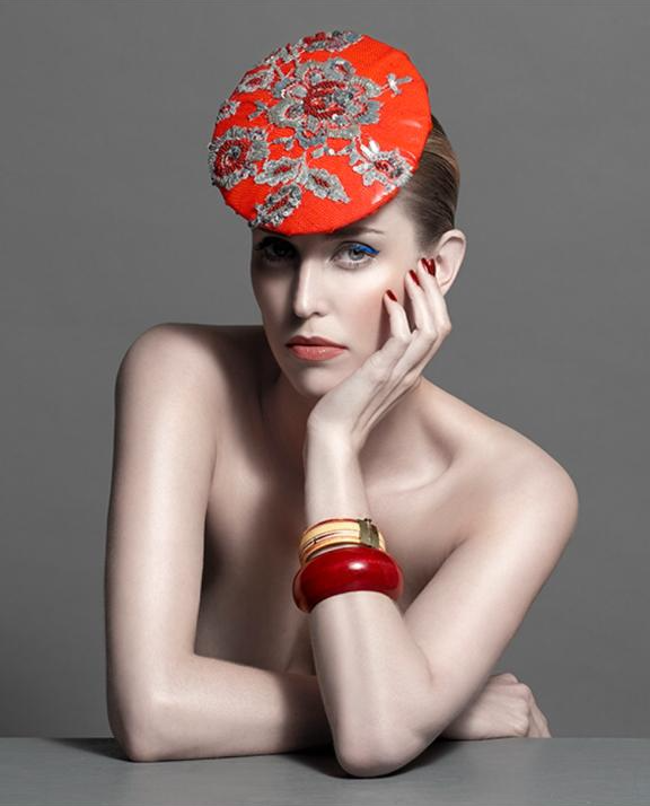 Osmothèque: famous fragrances reborn
A must-visit destination close to Paris, the city of Versailles isn't just home to the renowned palace. It's also home to a special association: the Osmothèque, the world's only perfume archive with a boutique showcasing special fragrances made in France. As surprising as it may sound, the authentic Emperor Napoleon I Eau de Cologne, certified by the Osmothèque, does exist and can be found in the boutique. Turns out that the real fragrance could be recreated based on a once-upon-a-time chance: the recovery at an auction house of a recipe made for the fragrance-deprived emperor while he was in exile on Saint Helena. Long story short, the precious recipe ended up in the hands of Jean Karléo, the in-house perfumer of Jean Patou for three decades and, in 1990, the founder of the Osmothèque where this one special fragrance was reborn. Beyond this tour de force, the Osmothèque collection represents more than 3,200 perfumes, including 400 that are no longer available. Open to the public, it also hosts educational events on perfume preservation, history, and craft. So shopping at the Osmothèque will help the association fulfill its mission, too.
The Osmothèque, the world's only perfume archive, 36 Rue du Parc de Clagny, 78000 Versailles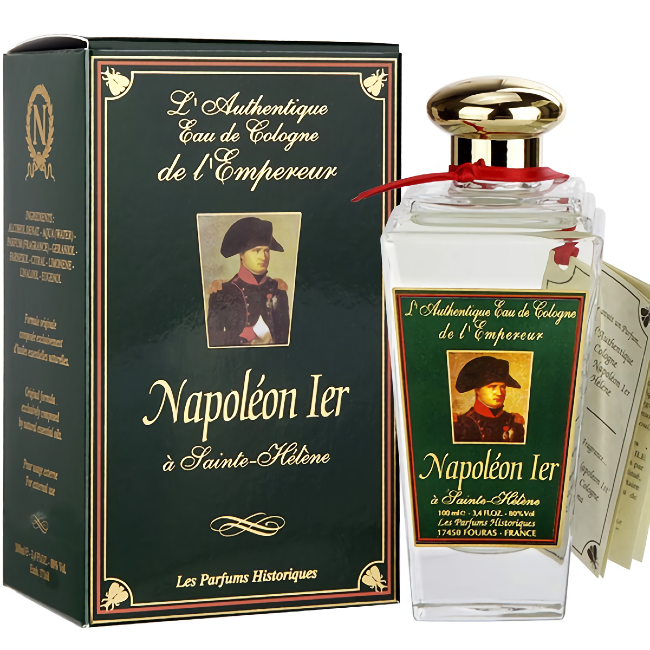 France's independent, "made in France" fashion scene reigns supreme thanks to brands like La Botte Gardiane, a certified Living Heritage Company (EPV label), perpetuating master craftsmanship and engaged in sustainability. Created in 1958, La Botte Gardiane, referring to the traditional boots worn by shepherds in the Camargue, was acquired by Michel Agulhon in 1995, after it got into bankruptcy. The traditional boots got revamped by the second generation of the family-owned company that extended the designs. Having two Parisian boutiques, in the Marais and Bastille neighborhoods, La Botte Gardiane is sold worldwide, offering more than 200 models of boots, ankle boots, and sandals, with a customization service and a care and repair service. All the designs are made to last. They are handcrafted by 20 artisans in a unique workshop in Aigues-Vives, with its value chain guaranteeing local production in the best possible quality. And the icing on the cake: the workshop is open to visitors so you can see it all on your own.
La Botte Gardiane, 25 Rue du Bourg Tibourg, 4th arrondissement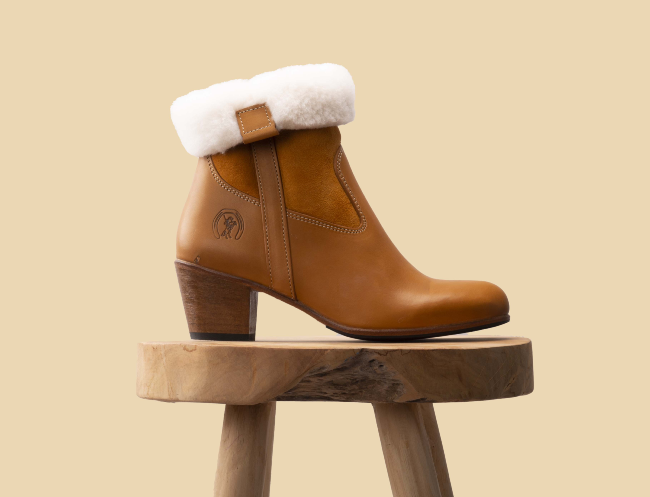 Located in the Marais, L'Appartement Français applies purpose and dedication to "made in France" design. This comes as no real surprise considering the career path of Emilie Auvray and David Remy, former co-workers at the cosmetics brand Lush. At 40, David Remy, then commercial director, felt like it was high time for a worthwhile career move. Their shared interest in sustainability and changing consumption patterns led them to open the store in 2019, after a crowdfunding campaign in 2017, and pop-up stores in Paris. L'Appartement Français offers a wide selection of brands the founders have vetted, so shopping "made in France" can be done with your eyes closed. What's more, L'Appartement Français prioritizes the story behind each presented product, so that you can learn about local production issues. Like this Versailles glass mug (pictured below), made by La Rochère glassware manufacturer, originally founded in 1475 in Haute-Saône, which to this day makes products for everyday life inspired by historical archives and the French art of living. (This certified Living Heritage Company can also be visited to immerse yourself in its savoir-faire.)
L'Appartement Français, 27 rue du Bourg-Tibourg, 4th arrondissement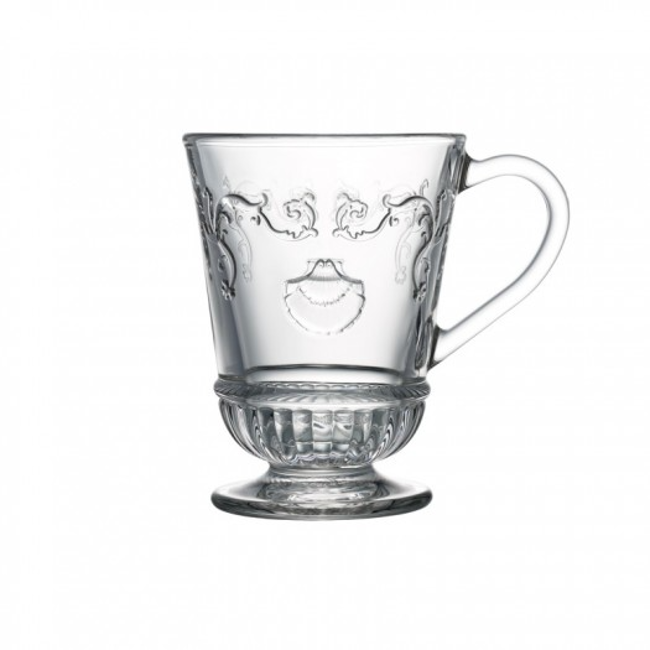 Chocolate bars, French style
Le Chocolat des Français was founded in 2014 by three chocoholics: Matthieu Escande, Paul-Henri Masson, and Vincent Muraire. Their mission? To highlight the chocolate know-how in France – much lesser known than Belgium or Swiss chocolate – by working with top artisans to craft unique recipes based on 100% natural products, without palm oil or preservatives. The fact that two of the founders are art school graduates explains the arty, illustrated packaging. Today, more than 400 illustrators have participated in the adventure, and Le Chocolat des Français partners with many actors of the art de vivre à la française. The chocolates bars have won prestigious prizes and gained recognition among the gourmet crowd. These cool chocolate bars are in tune with today's taste for artisanal French-made products, and also make quirky gifts. Last but not least, to further its commitment to the "made in France" zeitgeist, Le Chocolat des Français helped restore the production of high-quality French cocoa beans in French Guiana. Chocolate bars with 100% French cocoa beans were finally recreated for the first time.
Le Chocolat des Français, 39 Av. de l'Opéra, 2nd arrondissement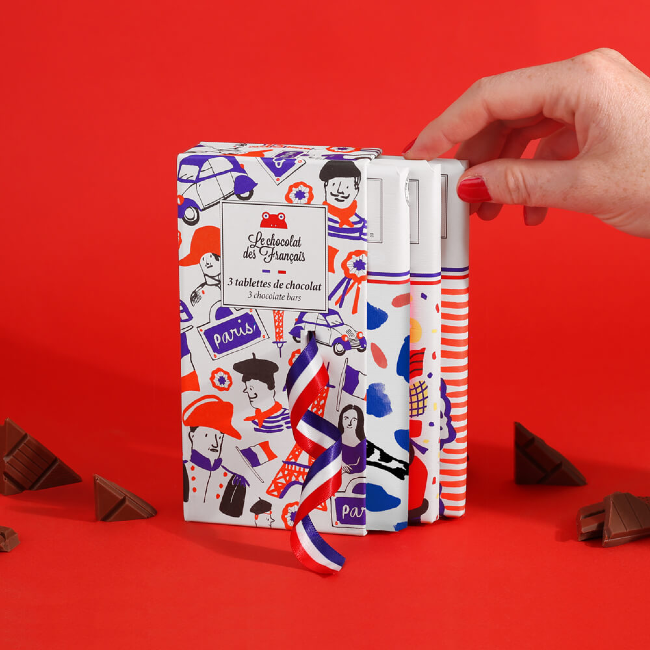 It's been 75 years that the name Camille Fournet has been linked with quality leather watch straps for the renowned watch brands of Place Vendôme. In 1994, the supplier turned into an independent luxury brand by the entrepreneurial couple, Françoise and Jean-Luc Déchery. They've sought to expand the brand while cherishing its French artisanal roots, also creating an in-house vocational training program, and fulfilling sustainability imperatives related to leatherwork. Camille Fournet's "manufactures" are still located in the North of France, in the city of Saint Quentin, and in Ternier in the region of Picardie. Don't shy away from crossing the threshold of the store on rue Cambon, situated near the legendary icons of French fashion. You'll discover high-quality collections of leather watch straps, bags, small leather goods, and belts. The haute-maroquinerie house also provides bespoke designs made possible with a choice of over 700 different materials, colors, and finishes. On top of that, the owners' love of art inspired them to launch the "The Equinoxes program." Every six months, an artist is invited to play with materials and colors and present their resulting artwork in the boutique. One of the major figures of French contemporary art, Fabrice Hyber, has been one of them. What a journey since 1945!
Camille Fournet, 5 Rue Cambon, 1st arrondissement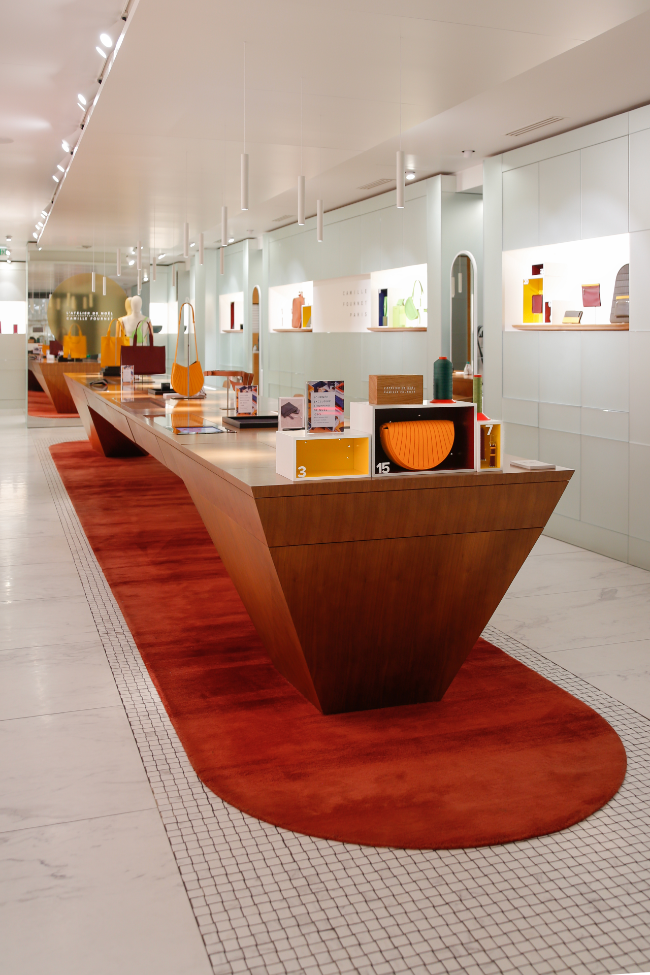 Lead photo credit : © Empreintes in the Haut Marais
More in camille fournet, empreintes, l'appartement francais, La botte gatdiane, le chocolat des francais, sandrine bourg, shopping in Paris, the osmotheque
---
---