NOMA: Haut and Hip in the Marais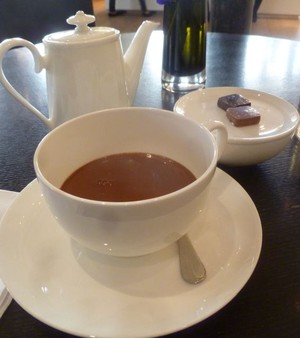 The numerous charms of the Marais are no secret for Paris-lovers.  What is less known is the continual transformation of the 'haut Marais' or the 'north Marais' (NOMA) into a happening shopping, gallery and foodie-filled neighborhood that exponentially expands the alluring aspects of this dynamic quarter.  NOMA is a trove with numerous temptations hiding in plain sight rewarding both purposeful exploration and serendipitous wandering. Paris neighborhoods, like all great urban places, change constantly. Change can be subtle or can feel jarringly radical. One's beloved places loose leases and spiffy new shops move on in creating a new vibe, shifting the urbanity and energy.  While I dearly miss D.O.T., an irresistible little shop packed with very-Parisian table wares tucked in behind impossibly sea-blue wooden doors on the then-quiet rue Saintonge, a lovely new Isabel Marant fashion store now fills that space. Le Phamplet, a delicious bistro, has yielded its space to the new Café du Bar, 38, rue Debelleyme. This is Poilane's second café cum shop in Paris and the first on the right bank. This address is still filled with gorgeous food, now including tartines, salads, Poilane baked goods, and coffee. Indeed, for intrepid explorers of Paris neighborhoods, the Upper Marais, is a prime area to explore. There is the requisite dynamic market street along the rue de Bretagne and numerous companionable cafes, bistros and winebars.  A particular temptation is the historic covered market, the Marché des Enfants Rouges. There are numerous notable and up-and-coming galleries, myriad fashion-shopping opportunities, and the delightfully quirky museum of 'Arts et Métiers'. There is even a notable master-chocolatier plying his sweet craft in a beautifully designed shop, providing culinary bona-fides to this area. On Sunday afternoons, the intimate Armenian Church of Saint Croix, 6 rue Charlot, is an excellent destination for free afternoon classical concerts of high quality. I fondly recall enjoying a lovely piano and violin performance there while sitting next to a very chic woman and her perfectly behaved cat (on a leash).  The perfect Parisian mélange of things to do, see, and experience. Exactly where is the Upper Marais?  Like much in Paris, ca depend.  My rough boundaries have the Upper Marais lying mostly in the 3rd arrondissement, north of the rue des Francs Bourgeois, running up roughly to the rue Reamur and rue de Bretagne, with the Boulevard de Temple-Boulevard des Filles du Calvaire-Boulevard de Beaumarchais on the eastern end.  The rue du Temple is an approximate western-edge marker. Major shopping and gallery streets include the upper stretches of rue Vielle du Temple, rue Charlot, rue Saintonge and rue de Bretagne.  Check out the short rue Claude Bernard for small, often edgy exhibitions or pop-up galleries. Favorite foodie addresses include the Marais branch of the beloved Rose Bakery, 30 Rue Debelleyme. Jacques Genin is that master chocolatier whose beautiful multi-story salon, shop and atelier is located at 133 rue de Turenne.  Contemporary design defines this vaut le voyage source for Genin's famed caramels, killer chocolate-chaud, chocolate patisserie, and of course, his delectable chocolates. You can browse the temptations in the shop or relax in the café area from Tuesdays through Sunday, 11 to 7. Lovers of science and inventions will revel in the wonderful
Musée des Arts et Métiers
. This delightful museum is packed with fascinating objects like the first French computer, the machine used to measure the speed of light, all manner of architectural models, exhibits on industry, transportation and even Foucault's pendulum housed in an ancient chapel. This national museum housing the collection of inventions and discoveries of the National Conservatory of Arts and Métiers (established in 1794) is fun, surprising and absorbing for children and adults.  Closed weekends. Open late on Thursdays. 60 rue Reaumur. Back on the rue de Bretagne market street one will find numerous quality food shops plus a venerable covered market.  The Marché les Enfants Rouges at number 39 is the oldest market in Paris dating to 1615. It is home to several small restaurants as well as to a companionable wine bar. None these moderately priced places might lure you clear across the city but they are perfect for tasty, uncomplicated meals of market fresh Italian, Japanese, Lebanese or Moroccan cuisine. Or assemble a picnic to take to the nearby Square du Temple park. A quirky spot combining commerce and cuisine is Kate's Cuisine & Concept store, 27 rue de Picardie. Kate Daoud runs this enterprise that offers handmade wares for one's home including black stoneware, blown-glass table ware, weavings in silk, wool or cotton and other tempting things to live with.  The small restaurant features organic ingredients comprising daily menus influenced by the owners' three cultures – English, French and Tunisian.  There is couscous on weekends or to order, and weekend brunches include French or English-style breakfasts.  Prices are moderate and the restaurant serves seven days a week. Art galleries, fashion shops and ateliers are plentiful along the rue Charlot. Just a few intriguing stops might include the Scandinavian art galleries, including Ander's Hus and gallery Dansk. 'Vintage Photography' at number 55, near the Enfants Rouges market features a selection of vintage photographs. Portraits can be arranged here too. Other good picks along rue Charlot have to include the attractive gallery BSL and the Galerie Denise René. For fashion in a gorgeously designed space, check out Gaspard Yurkievich's flagship store featuring women's and men's prêt-à-porter, hosiery, shoes, bags and jewelry. The concept includes seasonal staging and lighting resonating with the themes of the collections.  The design and the ultra realistic mannequins make for some interesting shopping at 38, rue Charlot. Nearby, on rue Debelleyme and rue Saintonge, chic galleries abound. Check out Galerie Pierre-Alain Challier or the Galerie Ropac. Zoeprintz and Ofr are edgy new galleries in rue Dupetit Thouars. Interested in a contemporary design shrine to lay your head?  When walking along rue de Poitou, take a look at the boutique Hotel du Petit Moulin (numbers 29/32, decorated by Christian Lacroix.  The hip fashion…
SUBSCRIBE
ALREADY SUBSCRIBED?
BECOME A BONJOUR PARIS MEMBER

Gain full access to our collection of over 5,000 articles and bring the City of Light into your life. Just 60 USD per year.

Find out why you should become a member here.

Sign in

Fill in your credentials below.
The numerous charms of the Marais are no secret for Paris-lovers.  What is less known is the continual transformation of the 'haut Marais' or the 'north Marais' (NOMA) into a happening shopping, gallery and foodie-filled neighborhood that exponentially expands the alluring aspects of this dynamic quarter.  NOMA is a trove with numerous temptations hiding in plain sight rewarding both purposeful exploration and serendipitous wandering.
Paris neighborhoods, like all great urban places, change constantly. Change can be subtle or can feel jarringly radical. One's beloved places loose leases and spiffy new shops move on in creating a new vibe, shifting the urbanity and energy.  While I dearly miss D.O.T., an irresistible little shop packed with very-Parisian table wares tucked in behind impossibly sea-blue wooden doors on the then-quiet rue Saintonge, a lovely new Isabel Marant fashion store now fills that space. Le Phamplet, a delicious bistro, has yielded its space to the new Café du Bar, 38, rue Debelleyme. This is Poilane's second café cum shop in Paris and the first on the right bank. This address is still filled with gorgeous food, now including tartines, salads, Poilane baked goods, and coffee.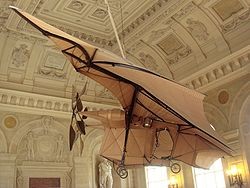 Indeed, for intrepid explorers of Paris neighborhoods, the Upper Marais, is a prime area to explore. There is the requisite dynamic market street along the rue de Bretagne and numerous companionable cafes, bistros and winebars.  A particular temptation is the historic covered market, the Marché des Enfants Rouges. There are numerous notable and up-and-coming galleries, myriad fashion-shopping opportunities, and the delightfully quirky museum of 'Arts et Métiers'. There is even a notable master-chocolatier plying his sweet craft in a beautifully designed shop, providing culinary bona-fides to this area.
On Sunday afternoons, the intimate Armenian Church of Saint Croix, 6 rue Charlot, is an excellent destination for free afternoon classical concerts of high quality. I fondly recall enjoying a lovely piano and violin performance there while sitting next to a very chic woman and her perfectly behaved cat (on a leash).  The perfect Parisian mélange of things to do, see, and experience.
Exactly where is the Upper Marais?  Like much in Paris, ca depend.  My rough boundaries have the Upper Marais lying mostly in the 3rd arrondissement, north of the rue des Francs Bourgeois, running up roughly to the rue Reamur and rue de Bretagne, with the Boulevard de Temple-Boulevard des Filles du Calvaire-Boulevard de Beaumarchais on the eastern end.  The rue du Temple is an approximate western-edge marker.
Major shopping and gallery streets include the upper stretches of rue Vielle du Temple, rue Charlot, rue Saintonge and rue de Bretagne.  Check out the short rue Claude Bernard for small, often edgy exhibitions or pop-up galleries.
Favorite foodie addresses include the Marais branch of the beloved Rose Bakery, 30 Rue Debelleyme. Jacques Genin is that master chocolatier whose beautiful multi-story salon, shop and atelier is located at 133 rue de Turenne.  Contemporary design defines this vaut le voyage source for Genin's famed caramels, killer chocolate-chaud, chocolate patisserie, and of course, his delectable chocolates. You can browse the temptations in the shop or relax in the café area from Tuesdays through Sunday, 11 to 7.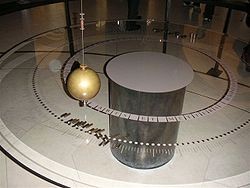 Lovers of science and inventions will revel in the wonderful Musée des Arts et Métiers. This delightful museum is packed with fascinating objects like the first French computer, the machine used to measure the speed of light, all manner of architectural models, exhibits on industry, transportation and even Foucault's pendulum housed in an ancient chapel. This national museum housing the collection of inventions and discoveries of the National Conservatory of Arts and Métiers (established in 1794) is fun, surprising and absorbing for children and adults.  Closed weekends. Open late on Thursdays. 60 rue Reaumur.
Back on the rue de Bretagne market street one will find numerous quality food shops plus a venerable covered market.  The Marché les Enfants Rouges at number 39 is the oldest market in Paris dating to 1615. It is home to several small restaurants as well as to a companionable wine bar. None these moderately priced places might lure you clear across the city but they are perfect for tasty, uncomplicated meals of market fresh Italian, Japanese, Lebanese or Moroccan cuisine. Or assemble a picnic to take to the nearby Square du Temple park.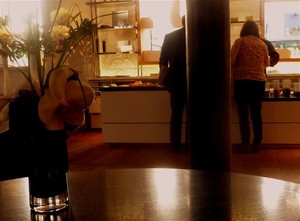 A quirky spot combining commerce and cuisine is Kate's Cuisine & Concept store, 27 rue de Picardie. Kate Daoud runs this enterprise that offers handmade wares for one's home including black stoneware, blown-glass table ware, weavings in silk, wool or cotton and other tempting things to live with.  The small restaurant features organic ingredients comprising daily menus influenced by the owners' three cultures – English, French and Tunisian.  There is couscous on weekends or to order, and weekend brunches include French or English-style breakfasts.  Prices are moderate and the restaurant serves seven days a week.
Art galleries, fashion shops and ateliers are plentiful along the rue Charlot. Just a few intriguing stops might include the Scandinavian art galleries, including Ander's Hus and gallery Dansk. 'Vintage Photography' at number 55, near the Enfants Rouges market features a selection of vintage photographs. Portraits can be arranged here too.
Other good picks along rue Charlot have to include the attractive gallery BSL and the Galerie Denise René. For fashion in a gorgeously designed space, check out Gaspard Yurkievich's flagship store featuring women's and men's prêt-à-porter, hosiery, shoes, bags and jewelry. The concept includes seasonal staging and lighting resonating with the themes of the collections.  The design and the ultra realistic mannequins make for some interesting shopping at 38, rue Charlot.
Nearby, on rue Debelleyme and rue Saintonge, chic galleries abound. Check out Galerie Pierre-Alain Challier or the Galerie Ropac. Zoeprintz and Ofr are edgy new galleries in rue Dupetit Thouars.
Interested in a contemporary design shrine to lay your head?  When walking along rue de Poitou, take a look at the boutique Hotel du Petit Moulin (numbers 29/32, decorated by Christian Lacroix.  The hip fashion designers Simonne and Lisa B have shops there as well.
In one of the prettiest parts of NOMA, Pléiades offers hand-made jewelry. Conceived as an atelier and an art gallery, this space shows off the work of several artisans created on-site and inspired globally. Eden Wynter uses leather for custom designs. Nadia presents jewelry that is timeless and fanciful. Meudoxia's limited-series collection uses semi-precious stones and silk wire. This gallery also accommodates other artists and photographers, offering an opportunity to combine shopping for art and fashion.  Pleiades Paris 96, rue des Archives. Closed Mondays, open 10:30 to 7:30.
This is but a dégustation of a richly layered quarter. Enjoy your explorations!
More in Marais, Paris, Paris tourism, Paris tourist tips
---
---