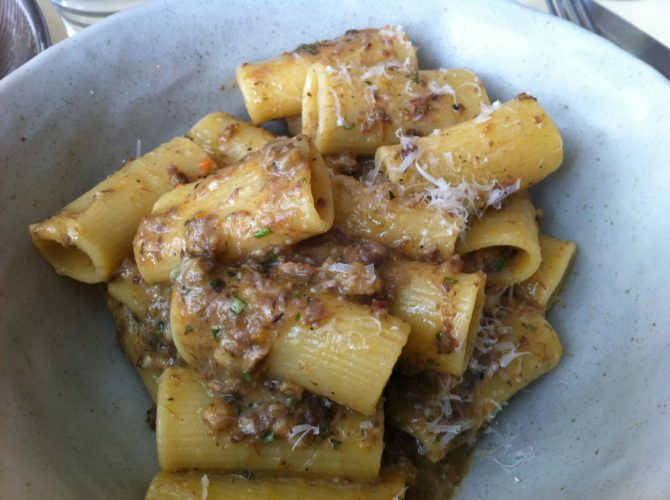 BP take: Heimat is the latest eatery from talented restaurateur Pierre Jancou, who won over the city's hearts with Racines and Vivant. Just steps from the Palais Royal, the restaurant is housed in the vaulted cellar of a hôtel particulier that was erected on the site of the house where Molière once lived (and died). Attentive service, satisfying plates, and an intriguing wine selection. Above all, a great value.
"The main dishes on the lunch menu could fit as easily at a winemaker's lunch table as at this downtown Paris restaurant. A classic roasted chicken with hearty mushrooms and a spoonful of mashed potatoes was dressed up with fresh bitter greens and lightly steamed branches of parsley."- Emily Dilling, HiP Paris blog
37 Rue de Montpensier, 75001, Tel: +33 (0)1 40 26 78 25; http://heimatparis.com. Open Monday-Friday for lunch and dinner. Lunch menus from 26 euros.
Lead photo credit : Rigatoni with duck at Heimat Paris/ Mary W Nicklin
---
---