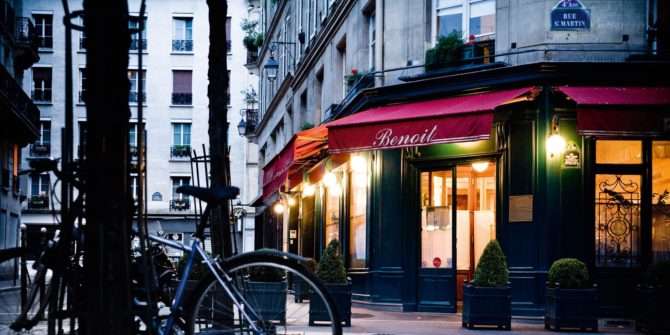 BP take: A venerable old Parisian institution, now run by Alain Ducasse. Historical dishes are often in the spotlight (think Rockefeller-style oysters, Strawberry Charlotte), showcasing France's rich culinary tradition. Created over a century ago, the ambience channels the typical Parisian bistrot.
"Paris without Benoit, a wonderful old bistro on the edge of the Marais that's been in business since 1912, would be almost as unimaginable to me as Paris without the Eiffel Tower. Why? Though I've occasionally had a bone or two to pick with Benoit through the years, it remains an august monument to the eternal goodness of Parisian bistro cooking." — Alexander Lobrano (2015)
20 rue Saint-Martin, 75004. Tel: 01 42 72 25 76. www.benoit-paris.com. Open every day for lunch and dinner. The three-course set lunch menu is 39 euros.
Lead photo credit : Benoit, Paris
---
---