Recipe: Salmon with Beurre Blanc Sauce (Saumon au Beurre Blanc)
Saumon au beurre blanc ~ Salmon with Beurre Blanc Sauce
This is a quick variation of beurre blanc sauce, perfect for your first try or for a weekday meal.
INGREDIENTS
For the salmon:
2 6-oz salmon fillets with skin
1/2 cup milk
4 black peppercorns
2 teaspoons sea salt
Water
a few parsley stalks (use the chopped leaves for garnish if desired)
For the sauce:
1/4 cup dry white wine
2 teaspoons freshly squeezed lemon juice
2 tablespoons thin cream
4 tablespoons of butter
PREPARATION
For the salmon:
Preheat the oven to 400F.
Place the fillets in a small baking dish.
Mix the milk, salt, peppercorns, and parsley stalks in a small cup and pour over the salmon fillets.
Add enough water to the milk mixture to come halfway up the sides of the salmon.
Cover with foil, place in the oven and bake for about 20 minutes.
For the sauce:
While the salmon is baking, start the sauce. Place the white wine in a small saucepan over medium heat. Simmer until it is reduced to 1 tablespoon.
Add the lemon juice and cream and cook 1 minute.
Cut the butter into pieces. While the liquid simmers, whisk in pieces of the butter.
Remove from the heat and pour into a serving jug.
To serve:
Place the fillets on serving dishes. Drizzle some of the beurre blanc over the salmon. Serve the rest of the sauce in a small jug.
YIELD
Serves 2.
Et voilà!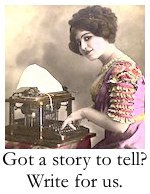 Debra Fioritto contributes delicious French recipes to weekly issues of BonjourParis. Click on her name to read more about her Tour de Forks culinary tours or to collect the many recipes she has shared here.

Subscribe for
FREE

weekly newsletters with subscriber-only content.
BonjourParis has been a leading France travel and French lifestyle site since 1995.
Readers' Favorites: Top 100 Books, imports & more at our Amazon store
We daily update our selections, including the newest available with an Amazon.com pre-release discount of 30% or more. Find them by starting at the back of the Food & Wine section, then work backwards page by page in sections that interest you.
"Essential Pepin: More Than 700 All-Time Favorites from My Life in Food" includes a DVD with demonstrations.
More in Bonjour Paris, fish, French recipes, recipe, recipes
---
---