Underground Paris: Plans to Transform Abandoned City Sites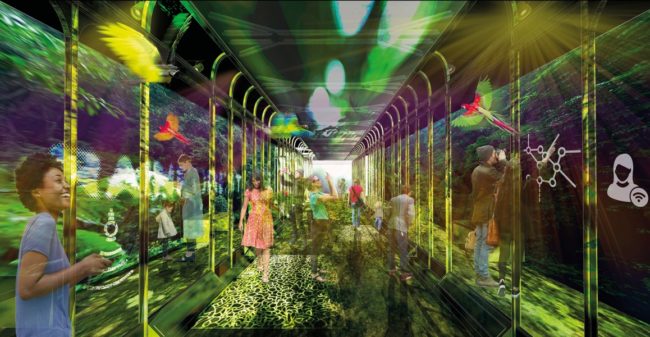 Soon Parisians might be dining in an abandoned underground metro station, or exercising on a climbing wall under the elevated line 6 metro in the 13th arrondissement.
A recent CityLab article by Feargus O'Sullivan looks at the competition launched by City Hall inviting architects and designers to come up with exciting ways to reinvigorate abandoned sites. After all, the Paris transportation network is undergoing an enormous change, and car use has declined by 32 percent since 1992. What to do with old sites no longer in use, owned by the city or the RATP transit authority? This is the second such competition, following the first installment of Reinvent Paris. To quote CityLab: "Faced with a city scattered with unused remnants of transit past, the city used Reinvent Paris II to offer up sites including a ghost Métro station, a road tunnel rendered useless by nearby pedestrianization, spaces under elevated RATP tracks, and an old garage near the beltway."
As CityLab points out, "Paris has long had a good deal of these: its subsoil is a honeycomb of tunnels, garages, sewers, and catacombs, while above ground it has a fair few historic road and rail links now supplanted by alternatives. In recent years, however, pro-pedestrian, pro-bike policies have notably swelled the number of these spaces…"
Winners were announced in January and eight projects are now in motion. Take a peek at the official website, reinventer.paris, the subterranean secrets of Paris, for a full run-down on these underground urban development projects. One is called Aerog'art, designed by architects Dominique Perrault and Pierre-Antoine Gatier, and will transform an underground portion of the Invalides Esplanade in the 7th. Another is a new multimedia gallery located under the Place du Palais Royal (1st arrondissement)– an Art Nouveau space originally created in the 1900s.
Lead photo credit : Une galerie média, reinvent Paris II. Copyright: Fontès Architecture
Leave a reply
Your email address will not be published. Required fields are marked *