Photo of the Week – October 10, 2014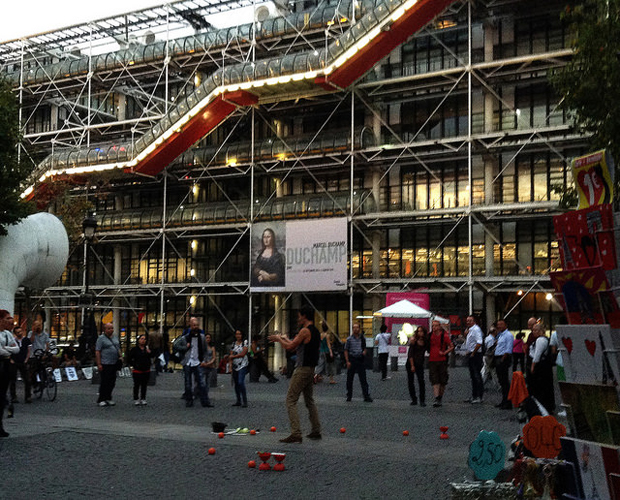 This week's photo was recently taken outside of the Centre Pompidou, which recently opened its doors to a new exhibition entitled 'Marcel Duchamp. La peinture, même'. The French-American artist's work is linked with Dadaism and conceptual art, and is considered to be one of the major influences on 20th and 21st contemporary art. The show takes a new look at the iconic artist's paintings and his ideas about reinventing painting. Duchamp came to reject art that was purely aesthetic, and was in favor of art that related to the mind. If you are in Paris and are interesting in checking it out, the exhibition is up until January 5, 2015. Photo by
Amaya M.G.M.
via Flickr
SUBSCRIBE
ALREADY SUBSCRIBED?
SUBSCRIBE NOW TO SUPPORT BONJOUR PARIS

Support us for just $60 a year

Sign in

Fill in your credentials below.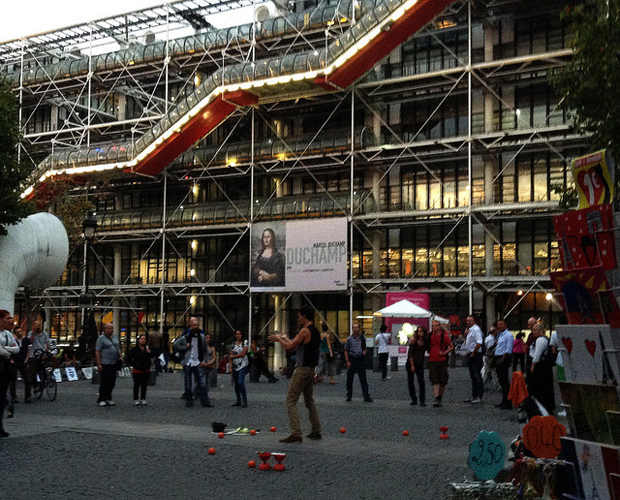 This week's photo was recently taken outside of the Centre Pompidou, which recently opened its doors to a new exhibition entitled 'Marcel Duchamp. La peinture, même'. The French-American artist's work is linked with Dadaism and conceptual art, and is considered to be one of the major influences on 20th and 21st contemporary art. The show takes a new look at the iconic artist's paintings and his ideas about reinventing painting. Duchamp came to reject art that was purely aesthetic, and was in favor of art that related to the mind. If you are in Paris and are interesting in checking it out, the exhibition is up until January 5, 2015.
Photo by Amaya M.G.M. [CC BY-SA 2.0] via Flickr
---
---