Photo Essay: Autumn's Gorgeous Fall Foliage in Paris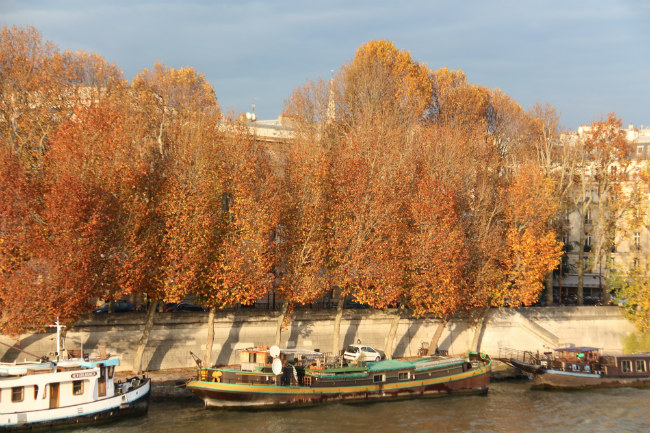 Ask anyone who visits Paris their favorite time of year and most likely you'll hear spring or summer. While these are indeed beautiful times to experience the City of Light, I contend that her best kept secret is November.
Not only are the air fares lower, with low tourist season rates for apartments as well, but also– as a photographer– it's a visual buffet. The leaves are still a gorgeous yellow and orange, and the vines that climb all over the buildings show off with hues of deep red to coral.
The added plus is that in November, Paris decks herself out for Nöel in grand style! The windows of the grands magasins alone (Galeries Lafayette, Printemps, Le Bon Marché) are worth the trip. Two seasons for the price of one. Oh la la!
Lead photo credit : Autumn in Paris, photographer Virginia Jones
Leave a reply
Your email address will not be published. Required fields are marked *
Comments