Paris Vignettes: Winter Brasserie Life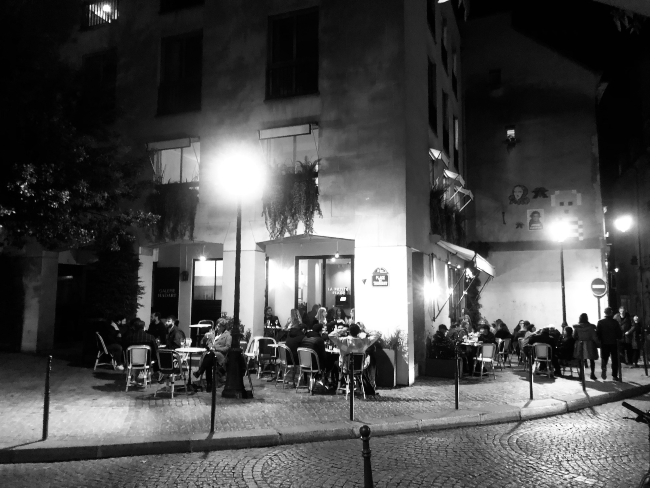 With short days and cold weather greeting you each morning, stepping into a brasserie is the perfect Parisian way to warm up and escape into a special world, joining the locals who frequent these classic French restaurants. Despite the ban on outdoor heat lamps, it seemed like the brasserie activity has returned to pre-pandemic levels, with diners flocking to outdoor tables even in the cold. Indeed, if you prefer to be outside, many brasseries have blankets to keep you warm and if you find a sunny spot, you can be pretty comfortable down to the upper 40s (degrees Fahrenheit). Place de Thorigny, just outside our apartment, is a great example of this ideal balance: La Petite Place reopened after a pandemic hiatus with nice afternoon sunny exposure. Some of the best brasseries are hidden away in courtyards like the Jaja restaurant in Le Marais.
In our little neighborhood brasserie circle, my favorite for "fish and chips" is La Grande Turenne. There's plenty of space, friendly waiters and great menu choices. Other ones I've featured in this edition of Paris Vignettes are Café Paris near Notre-Dame cathedral and Les Philosophes on rue Vieille-du-Temple. Whatever the season — whether summer, spring, fall or winter — the one thing you see in all brasseries is conversation. Never in disorder, the tables and chairs are neatly organized at every brasserie — ready for drinking, laughing and eating.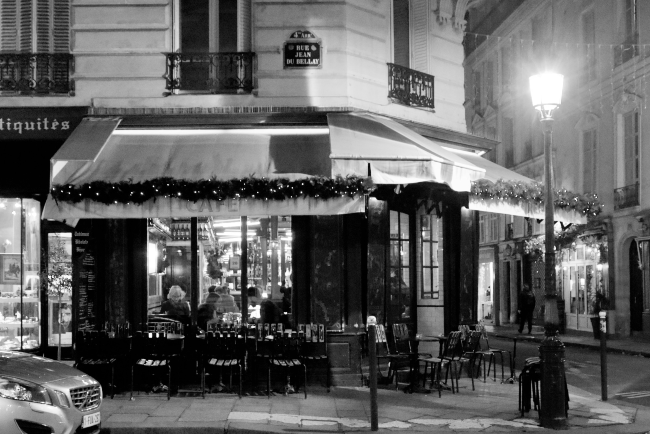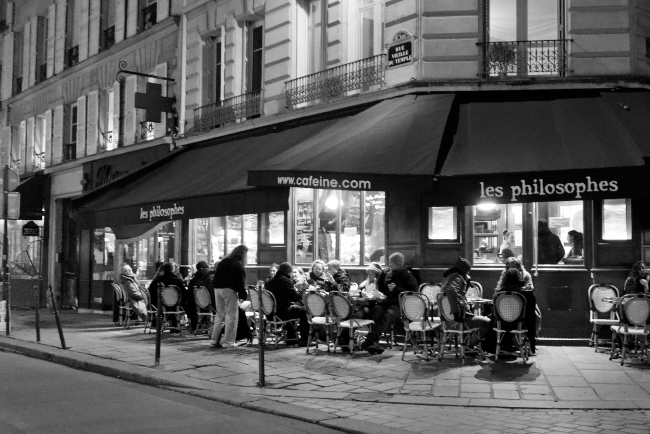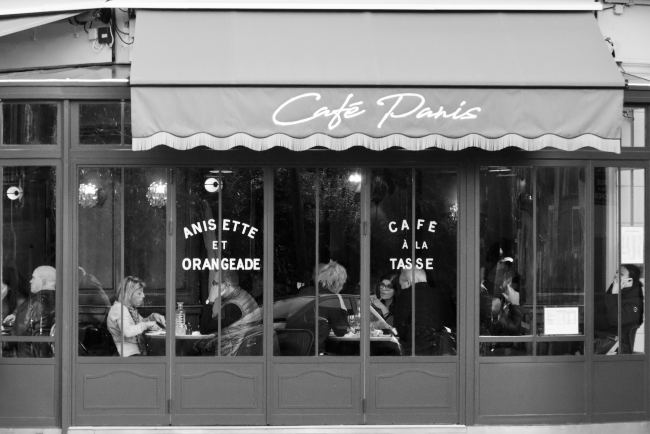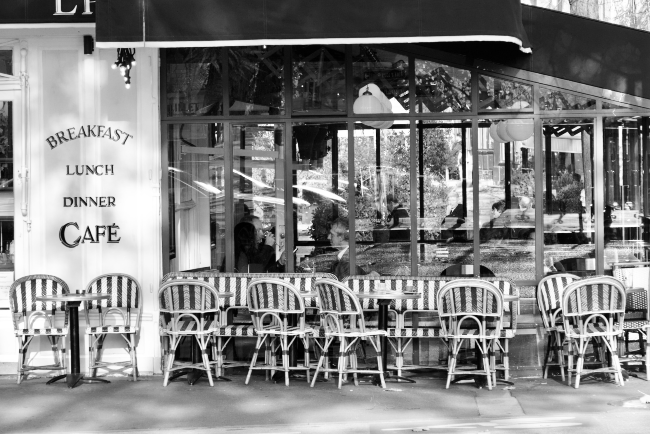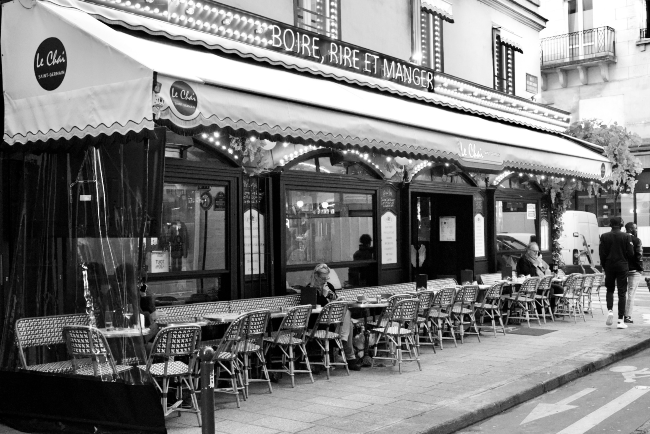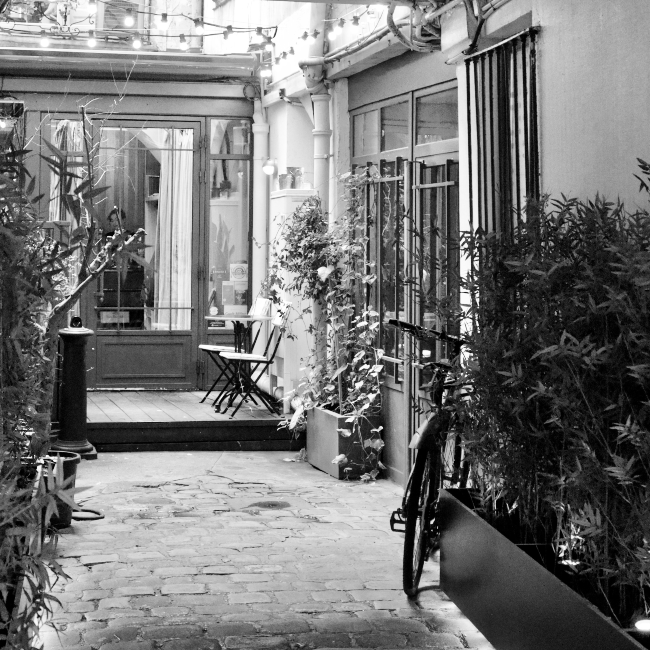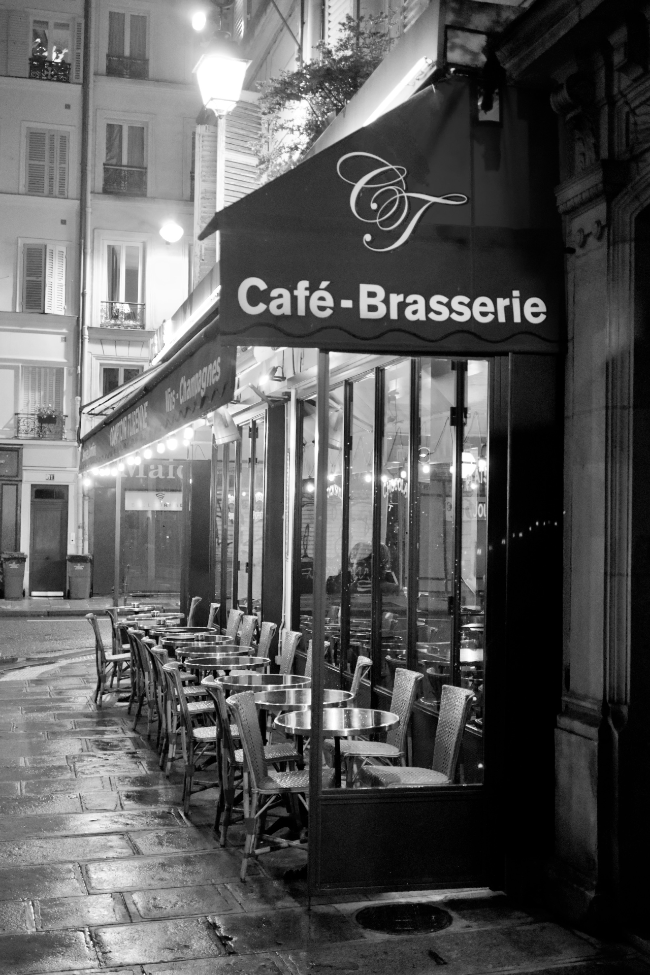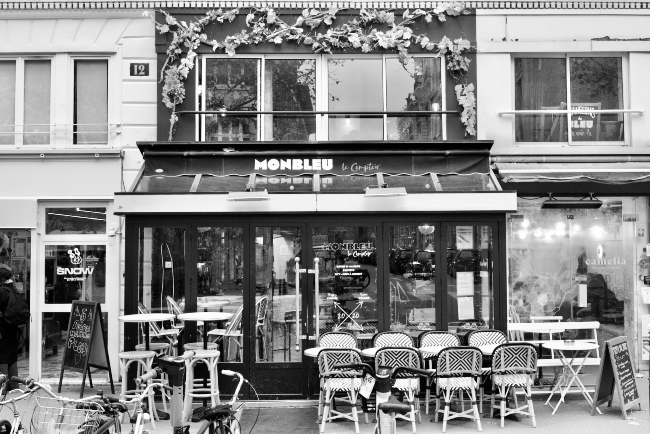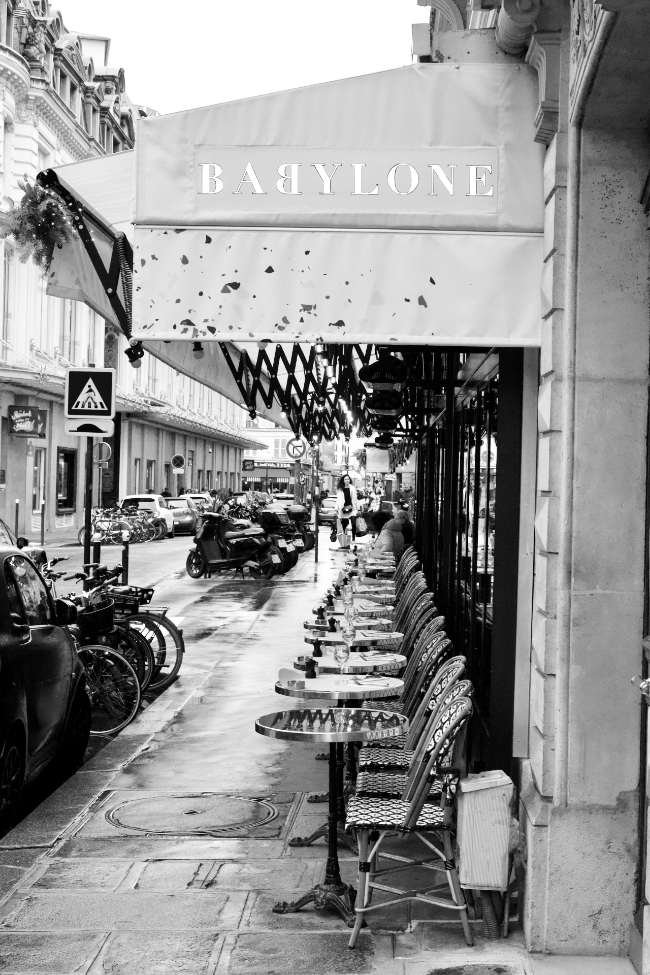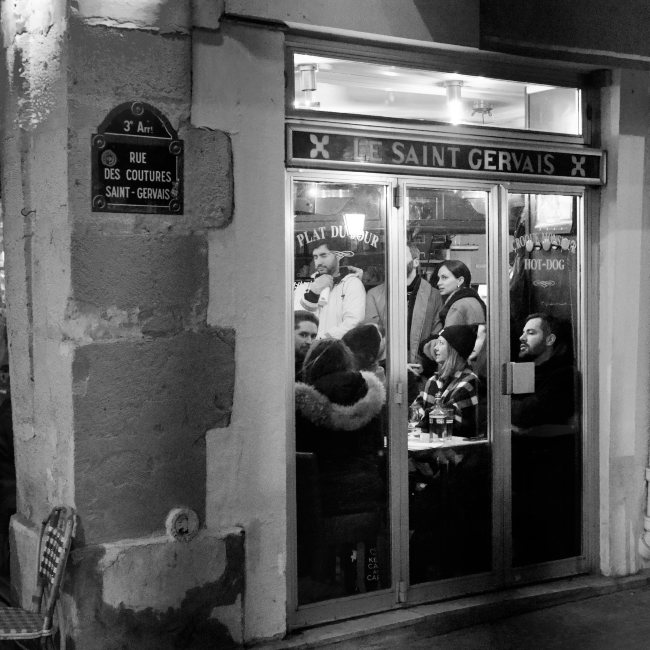 Lead photo credit : La Petite Place by William O'Such
More in brasseries in Paris, cafe paris, jaja, la cafe saint gervais, la petite place, le cafe babylone, le cafe mon bleu, le chic, le comptoir turenne, le grande turenne, le louis phillippe, le saint regis, les philosoph, Paris cafes, Paris Vignettes, photography, photography in Paris
---
---