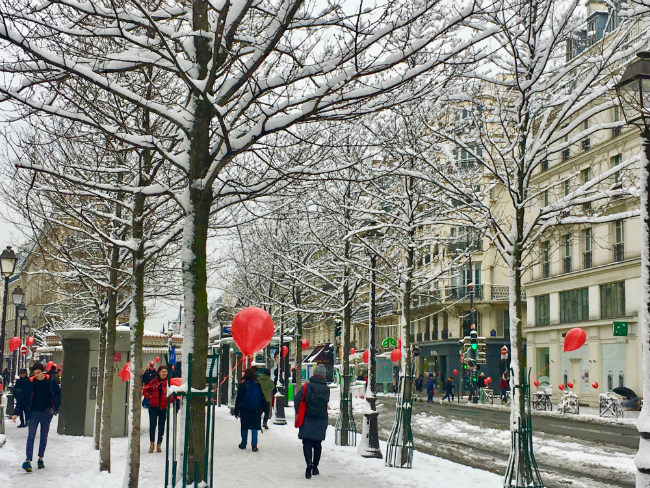 The last substantial snow I can remember was over four years ago, so when snow finally comes to Paris, it's big deal. People ask me what I miss about New York City and I always say the blizzards which almost shut down the city.
The snow started on Tuesday afternoon this week and fell all the way through Wednesday evening. Luckily it was the kind that stuck! We received about 3-4 inches and although that doesn't seem like a lot, it wreaked havoc with car traffic and the bus system. Locals struggled to manage the slushy streets without proper snow boots, tourists wearing high heels and skirts were caught off guard, and cars and motorcycles had to be dug out.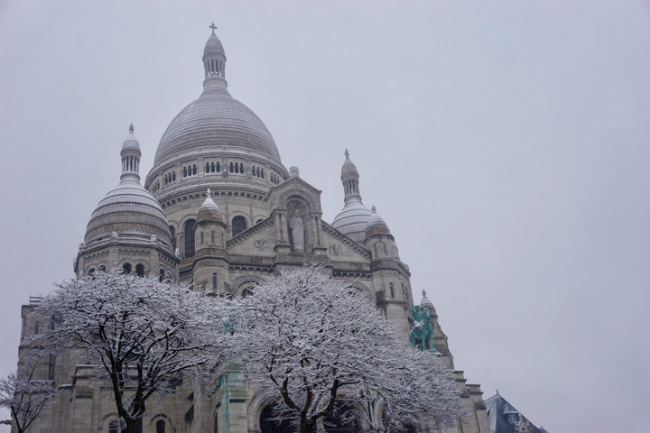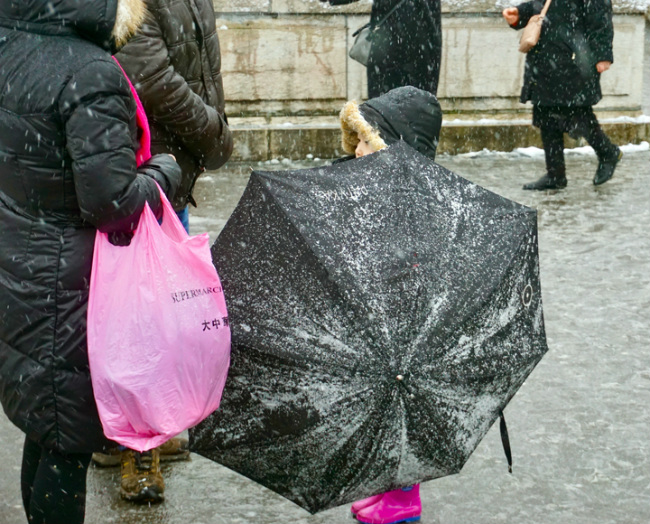 The upside of the snowstorm is the striking beauty of a soft, white blanket canvasing the city. From the hills of Montmartre with the Byzantine domes of Sacré-Cœur, to Roman and Greek statues in the Tuileries, to red balloons flying next to Saint Paul metro, to the symmetrical alleyway of bare branches in the gardens of the Palais Royal frosted in white powder, to stacked café chairs collecting a pillow of snow, Paris played its role of a winter wonderland superbly.
The snow also brought out the child in all of us as I gleefully observed little tots, teenagers, parents, and grandparents slyly stone snowballs at each other while laughing hysterically.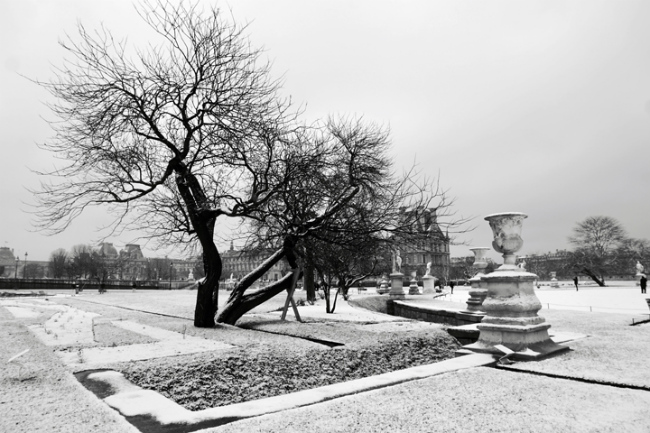 Even the snowmen are distinctly Parisian as I chuckled upon seeing one wearing a beret and a cigarette hanging from its mouth.
In case you missed the snow on Wednesday and Thursday, don't be glum, we're supposed to receive a fresh new batch on Friday.