19th Century French Photographers: Étienne-Jules Marey
This is the latest in a series of photo essays on 
early French photographers
When Étienne-Jules Marey (1830-1904) took up photography, cameras were not able to capture motion. If you've wondered why the street outside
Louis Daguerre's window
had no pedestrians on it, it is because the long exposure time of his camera erased anything that moved. Marey was fascinated by the physiology of movement. Still photography couldn't satisfy him. A brilliant inventor, he invented a "chronophotographic gun" in the 1860s. His "gun" could shoot 12 consecutive frames/second. The prints could then be arranged either separately (like animation cels) or layered in a single frame. In effect, Marey's chronophotographic gun was the first movie camera. Chronophotograph of a flying pelican. Étienne-Jules Marey. Public domain. For the rest of his life, Marey used his invention to photograph the movement of animals, especially birds, and humans. His stunning photographs were published in three volumes: La Machine Animale (1873), Le Vol des Oiseaux (1890), and Le Mouvement (1894.) Marey gave us an utterly new way to see the world. With our own eyes, we can see movement. But we cannot change its pace. Not only did Marey improve the camera's ability to capture movement, he also gave us motion slow enough to see all of its details. Marey is justly credited as a scientist and a pioneer in the history of "moving pictures." I love him as an artist. His photos are inventive, and deliberately chosen to have artistic effect. Marey's choice of whether to do individual cels or to overlap the images depended not on science but on beauty. Where a bird's flight was portrayed, Marey overlapped the images giving us the speed, the flutter, the sense of soaring and play that we imagine birds to feel. Whereas to emphasize forward motion and the rhythm of pace, Marey let geometry take center stage. Chronophotograph by Étienne-Jules Marey. Public domain. Chronophotograph by Étienne-Jules Marey. Public domain. Marey brought still photographs to life. No longer were they limited to mere memories, transfixed forever as lost moments in time. Now they also embodied energy capable of connecting us to the past and propelling us into the future. Motion is the essence of life; a photograph that captures it is timeless. "Downtown in My Mind" by Fern Nesson
SUBSCRIBE
ALREADY SUBSCRIBED?
BECOME A BONJOUR PARIS MEMBER

Gain full access to our collection of over 5,000 articles and bring the City of Light into your life. Just 60 USD per year.

Find out why you should become a member here.

Sign in

Fill in your credentials below.
This is the latest in a series of photo essays on early French photographers
When Étienne-Jules Marey (1830-1904) took up photography, cameras were not able to capture motion. If you've wondered why the street outside Louis Daguerre's window had no pedestrians on it, it is because the long exposure time of his camera erased anything that moved.
Marey was fascinated by the physiology of movement. Still photography couldn't satisfy him. A brilliant inventor, he invented a "chronophotographic gun" in the 1860s. His "gun" could shoot 12 consecutive frames/second. The prints could then be arranged either separately (like animation cels) or layered in a single frame. In effect, Marey's chronophotographic gun was the first movie camera.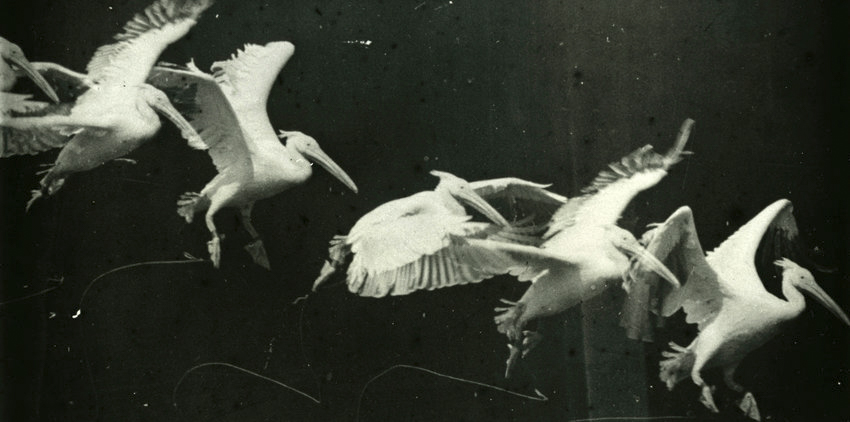 For the rest of his life, Marey used his invention to photograph the movement of animals, especially birds, and humans. His stunning photographs were published in three volumes: La Machine Animale (1873), Le Vol des Oiseaux (1890), and Le Mouvement (1894.)
Marey gave us an utterly new way to see the world. With our own eyes, we can see movement. But we cannot change its pace. Not only did Marey improve the camera's ability to capture movement, he also gave us motion slow enough to see all of its details.
Marey is justly credited as a scientist and a pioneer in the history of "moving pictures." I love him as an artist. His photos are inventive, and deliberately chosen to have artistic effect. Marey's choice of whether to do individual cels or to overlap the images depended not on science but on beauty. Where a bird's flight was portrayed, Marey overlapped the images giving us the speed, the flutter, the sense of soaring and play that we imagine birds to feel.
Whereas to emphasize forward motion and the rhythm of pace, Marey let geometry take center stage.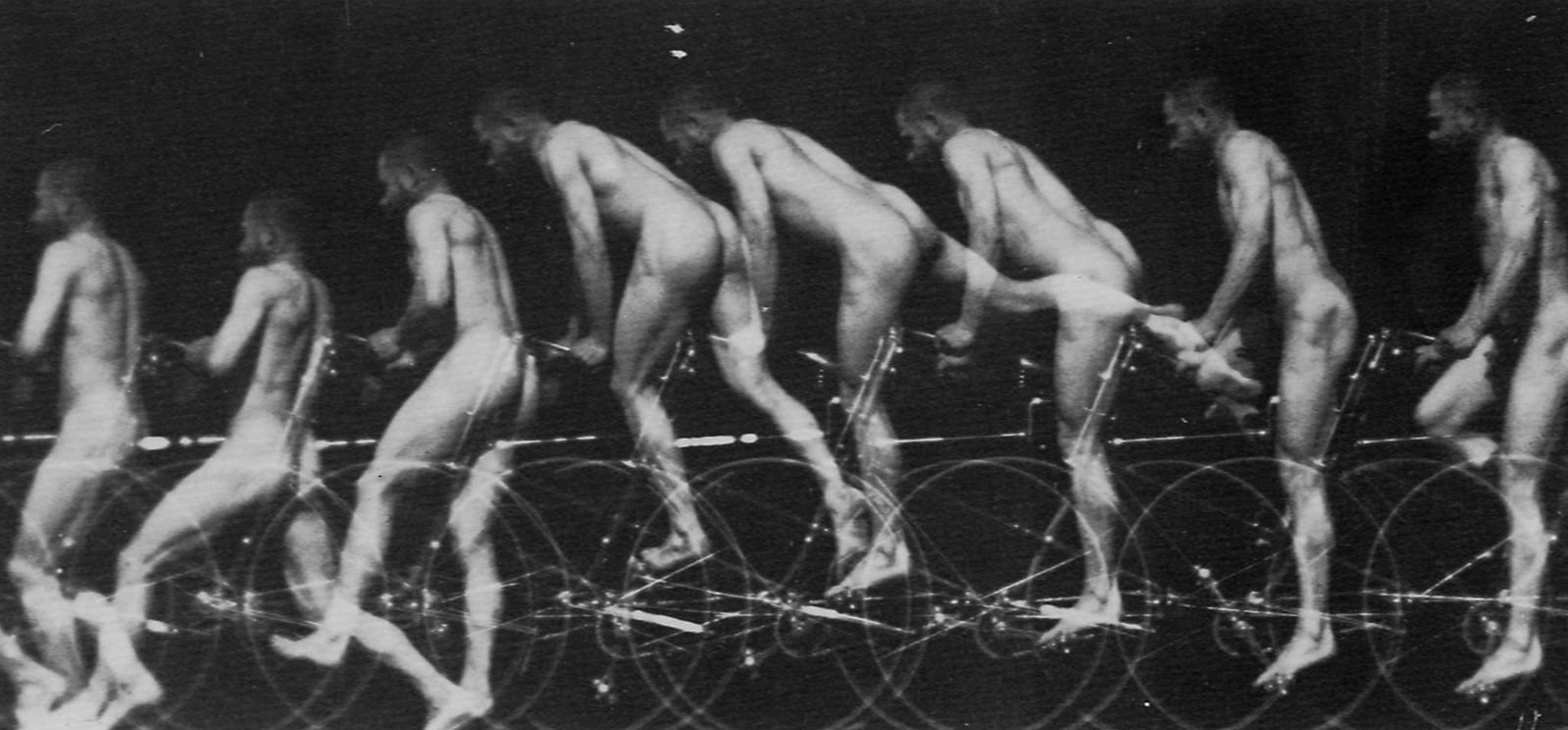 Marey brought still photographs to life. No longer were they limited to mere memories, transfixed forever as lost moments in time. Now they also embodied energy capable of connecting us to the past and propelling us into the future. Motion is the essence of life; a photograph that captures it is timeless.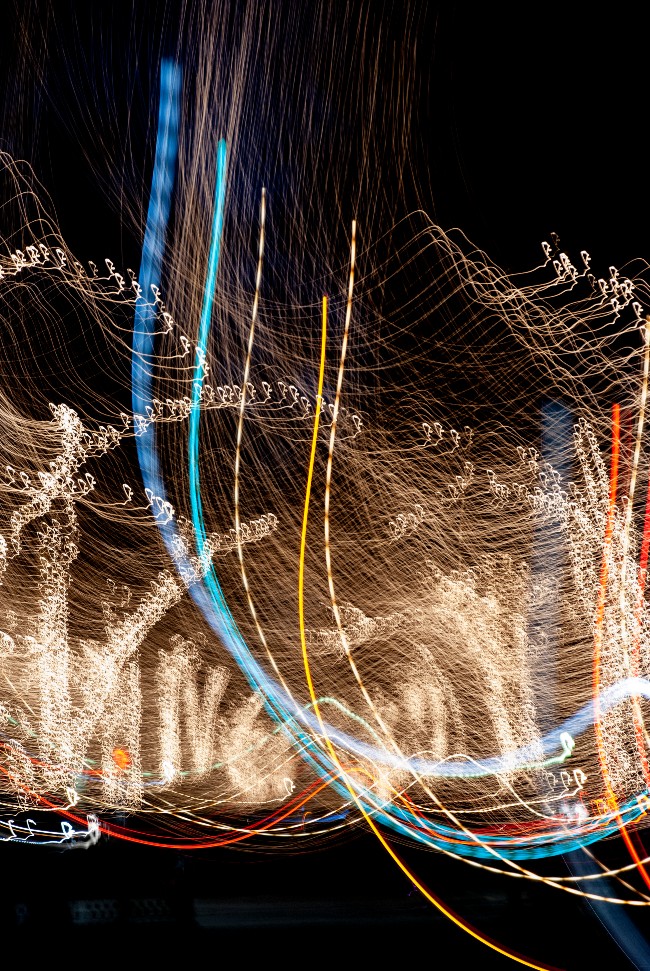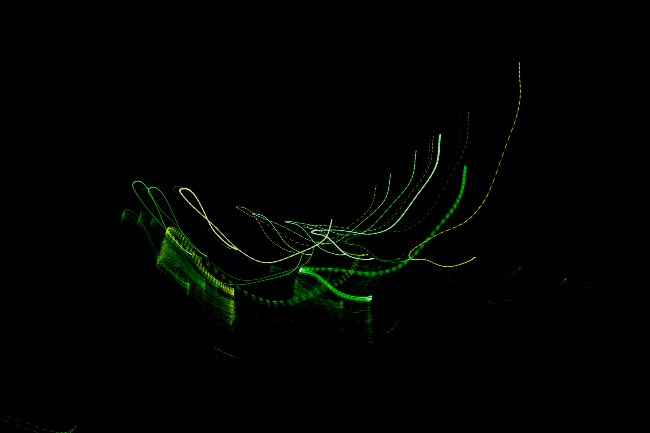 Lead photo credit : The chronophotographic gun invented by Étienne-Jules Marey/ public domain
More in 19th century, French photographers, French photography
---
---