Renowned Paris Botanist Grows Up: The Vertical Gardens of Patrick Blanc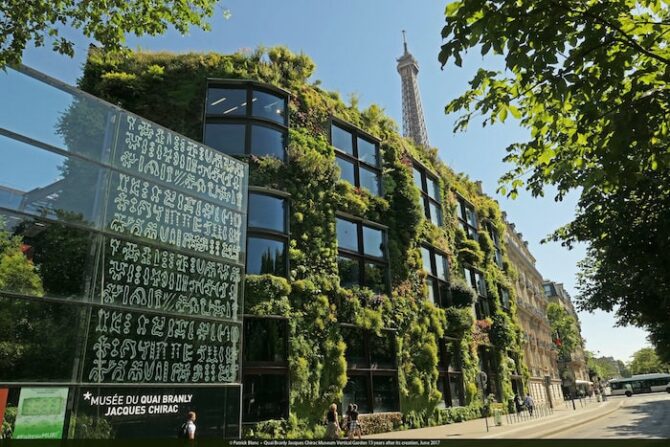 Patrick Blanc is regarded as the inventor of the vertical garden – stunning tapestries of natural green textures that are not only beautiful but also beneficial to the air we breathe. Born in 1953 in the aptly named Clinique des Fleurs in the Paris suburb of Issy-les-Moulineaux, Patrick Blanc was interested in the natural world from an early age. Blanc visited the tropical jungles of Malaysia and Thailand for the first time at the age of 19, where he was no doubt inspired by the rain-forest conditions he encountered there. Please see more via Patrick Blanc's
website here
.
SUBSCRIBE
ALREADY SUBSCRIBED?
SUBSCRIBE NOW TO SUPPORT BONJOUR PARIS

Support us for just $60 a year

Sign in

Fill in your credentials below.
Patrick Blanc is regarded as the inventor of the vertical garden – stunning tapestries of natural green textures that are not only beautiful but also beneficial to the air we breathe. Born in 1953 in the aptly named Clinique des Fleurs in the Paris suburb of Issy-les-Moulineaux, Patrick Blanc was interested in the natural world from an early age. Blanc visited the tropical jungles of Malaysia and Thailand for the first time at the age of 19, where he was no doubt inspired by the rain-forest conditions he encountered there.
Please see more via Patrick Blanc's website here.
Lead photo credit : Quai-Branly-Jacques Chirac museum vertical garden by Patrick Blanc 13 years after its creation in June
More in environment, green, Green movement, landscape design, Paris environmental initiatives, patrick blanc, summer in Paris
---
---
Comments